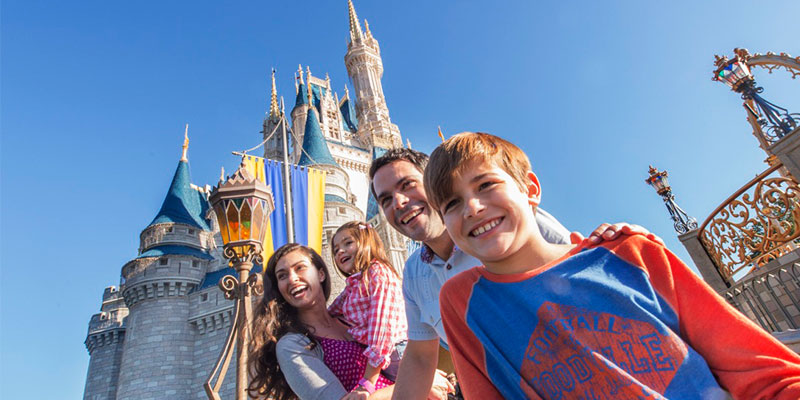 ---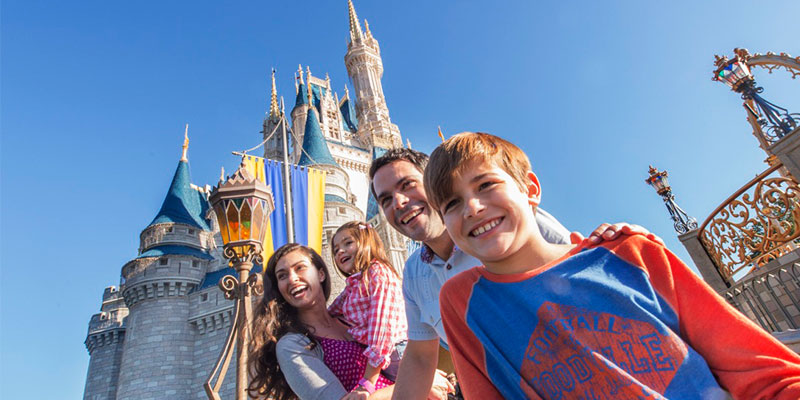 ---
---
Disney Vacation Packages
Orlando, Florida. The name of the city alone is synonymous with Walt Disney World Resort. The two go hand-in-hand like Mickey and Minnie Mouse! So it's no wonder that the majority of Orlando vacation packages include a day or two at one of Disney's parks.
---
---
---
Lowest Rates on Disney Vacations
Make Family Vacation Memories at Disney World
With four major Walt Disney World parks, two water parks, and a variety of other fun-filled attractions and events, Walt Disney World continues to offer the most popular vacation options in the World. To top it all off, the attractions are constantly being improved and expanded with new rides, shows and themed sections. From the World of Avatar at Disney's Animal Kingdom to Star Wars at Disney's Hollywood Studios, Walt Disney World is creating new experiences that will be enjoyed by the whole family.
Our tailor-made vacation packages offer a unique blend of fun and affordability for your family trip to Disney World. We understand that every penny counts, so we provide various options that help you save without compromising on the wonders and delights that Walt Disney World offers.
---
Popular Disney World Vacation Packages
For Questions Call: 1-877-288-7422
---
---
---
---
---
Start Planning Your Orlando Resort Experience!
Need Help? Contact Us!
---
MON-FRI:
9:00AM - 10:00PM EST
SAT
10:00AM - 6:00PM EST
SAT-SUN:
Closed
Explore the Magic of a Disney World Vacation
Disney vacation packages and deals can consist of a 3 day Disney vacation, with many customizable options to extend your stay for a week or more. When booking an offer with our friendly vacation specialists, it's up to you how much you want to see or do and we can offer the exact ticket packages you need.
Westgate Resorts properties are like staying at a Disney Resort or Disney Resort Hotel - with the added convenience of being just one mile from the Disney gates. We also offer vacation packages to fit every family and budget. Plus you can enjoy a convenient customer cancellation policy. With Westgate Reservations, your Disney World vacation becomes more than just a trip - it transforms into a meticulously crafted experience with joy, magic, and lasting memories.
Frequently Asked Questions
---
---
Start Planning Your Orlando Vacation
With a Westgate Resorts stay, discount tickets and more!