Attractions Tickets Resorts Nearby FAQs
Disney's Magic Kingdom Orlando
When it comes to iconic destinations, there's one theme park that remains head and shoulders above the rest – Walt Disney World's Magic Kingdom. Year in and year out, the theme park remains among the most popular destinations worldwide and the favorite among Disney World's four primary parks.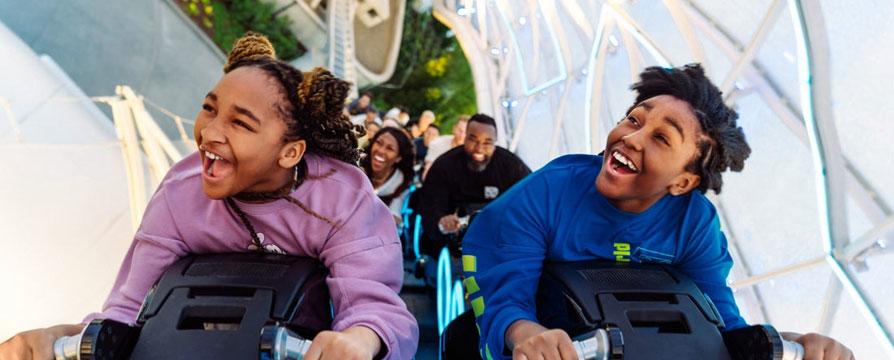 Discover Magic Kingdom Orlando at Disney World
Nestled in the heart of Disney World, Magic Kingdom Orlando is the most magical place where dreams come to life and imagination knows no bounds. As you step foot into this enchanting realm, you'll be greeted by the iconic Cinderella Castle, towering high with its majestic spires.
From the moment you enter, prepare to be whisked away on a journey filled with adventure, laughter, and pure magic. Explore seven themed lands that transport you to different worlds within the park. Encounter beloved Disney characters, marvel at breathtaking parades, and experience heart-stopping attractions that will leave you breathless.
Magic Kingdom Orlando Attractions
From world-class thrill rides like Space Mountain and Splash Mountain to a ghostly mansion and an exotic jungle river, visitors to Disney's Magic Kingdom can seek out exquisite adventures and create magical memories.
Read More: The Ultimate Disney World Rides List (With Printables)
Rollercoasters
Big Thunder Mountain Railroad - This famous Walt Disney World railroad will take you on a wild, thrilling ride through the picturesque wilderness of Frontierland. Hold on tight as you zoom past canyons, caves, and waterfalls, experiencing the excitement of an old mining town.
Splash Mountain - Get ready to plunge into a world of fun and adventure on this iconic log flume ride. Journey through the colorful scenes from Disney's "Song of the South" and brace yourself for an exhilarating drop that will leave you soaked and wanting more!
Seven Dwarfs Mine Train - Experience the magic of Snow White and the Seven Dwarfs on this enchanting rollercoaster. Hop aboard a mine cart and journey through the diamond mine, encountering twists, turns, and even a glimpse of the beloved dwarfs along the way. With its smooth ride and innovative technology, the Seven Dwarfs Mine Train is a must-visit attraction for both kids and adults.
Space Mountain - Embark on a thrilling journey through outer space on Space Mountain. Strap in and blast off into a dark, star-filled sky as you twist and turn at high speeds. This iconic rollercoaster is a favorite among space enthusiasts and adrenaline junkies alike. Don't miss the chance to experience the excitement of Space Mountain at Magic Kingdom Orlando!
TRON Lightcycle Run - Experience the sheer speed and excitement of one of Disney's fastest coasters ever, found at any of their theme parks worldwide! Get ready to be enthralled as you step into the thrilling world of "TRON: Legacy," inspired by the iconic sci-fi Disney film
Family Friendly Rides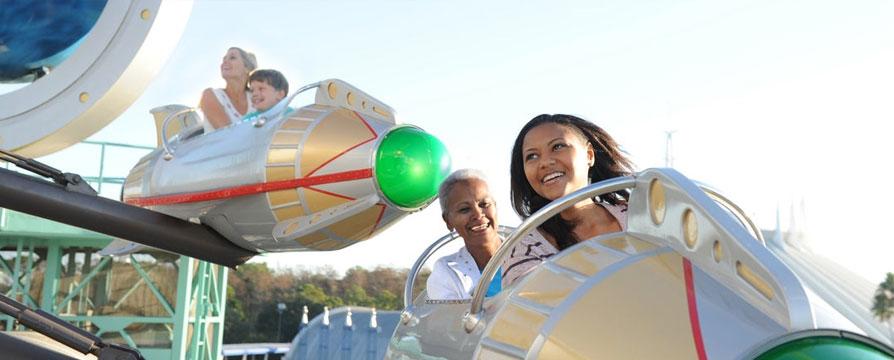 Jungle Cruise - Embark on a wild and hilarious adventure through exotic jungles on the Jungle Cruise. Join your witty skipper as they navigate through lush landscapes, encountering animatronic animals and delivering pun-filled commentary. This classic attraction is perfect for the whole family to enjoy.
Tom Sawyer Island - Escape to the adventure-filled Tom Sawyer Island at Magic Kingdom. Step onto the rustic raft and journey across the river to a land untouched by modern civilization. Explore winding paths, secret caves, and hidden treasures as you immerse yourself in the imaginative world of Mark Twain's beloved characters. With its blend of exploration and storytelling, Tom Sawyer Island offers a unique and family-friendly experience for all ages.
Astro Orbiter - Embark on a whirlwind adventure through outer space on the Astro Orbiter. Take control of your own spaceship and ascend to new heights, spinning and twirling among the stars. Feel the rush of excitement as you soar above Magic Kingdom, taking in breathtaking views of the park below. Perfect for families looking for a thrilling yet family-friendly ride, the Astro Orbiter is a must-try attraction at Disney's Magic Kingdom.
The Barnstormer - Get ready for a high-flying adventure on The Barnstormer! This family-friendly rollercoaster is perfect for little ones who are looking for some excitement.
Buzz Lightyear's Space Range Spin - Strap into your own space cruiser and prepare to battle against the forces of evil as you shoot targets with your laser blaster.
Peter Pan's Flight - Step into one of the enchanted flying ships and soar over iconic scenes from the beloved Disney film. Feel your heart flutter as you visit Neverland, encounter pirates, and witness the whimsical antics of Tinker Bell. This family-friendly attraction is perfect for all ages, allowing you to relive the timeless tale of Peter Pan in a truly immersive experience.
Pirates of The Caribbean - Embark on a swashbuckling adventure as you set sail on Pirates of The Caribbean. Journey through treacherous waters and encounter rowdy pirates, haunted caves, and even a fierce battle between ships. Feel the cool mist as you plunge down a thrilling drop, adding to the excitement of this classic attraction. Get ready to be transported into an immersive world of pirates and adventure that will leave you wanting more.
Haunted Mansion - Step into the eerie world of the Haunted Mansion and prepare for a spine-chilling experience like no other. As you enter this iconic attraction at Disney's Magic Kingdom, you will be greeted by ghostly apparitions and haunted Hall of Portraits. The air is charged with an eerie atmosphere, making every hair on your body stand on end.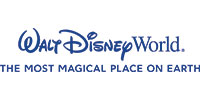 Valid at:
Magic Kingdom Park
Animal Kingdom
Hollywood Studios
Epcot
Purchase
Park Hopper option: Available
Park Hopper Plus option: Available
Water Park and Sports option: Available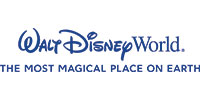 Valid at:
Magic Kingdom Park
Animal Kingdom
Hollywood Studios
Epcot
Purchase
Park Hopper option: Available
Park Hopper Plus option: Available
Water Park and Sports option: Available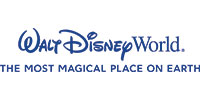 Valid at:
Magic Kingdom Park
Animal Kingdom
Hollywood Studios
Epcot
Purchase
Park Hopper option: Available
Park Hopper Plus option: Available
Water Park and Sports option: Available

Kid-Friendly Rides
Read More: 7 Tips To Enjoy Disney World With Your Toddler
Casey Jr. Splash' N Soak Station - Children can cool off and have a blast at the Casey Jr. Splash' N Soak Station. This interactive water play area is perfect for little ones to run, jump, and splash around. With brightly colored trains and circus-themed features, kids will feel like they've stepped into a whimsical world of fun. Watch as they giggle with delight as water sprays from all directions, creating a refreshing oasis on hot summer days.
Dumbo the Flying Elephant - Take flight with Dumbo the Flying Elephant in this classic Disney attraction. Climb aboard one of the iconic flying elephants and feel the exhilaration as you soar through the air. As you control the height of your very own Dumbo, you'll be able to take in panoramic views of the Magic Kingdom and feel like you're truly flying. This whimsical ride is perfect for children and adults alike, capturing the joy and wonder of Disney magic.
Under The Sea Journey Of The Little Mermaid Ariel - Dive into an enchanting underwater adventure with Under the Sea Journey of the Little Mermaid. Join Ariel and her friends as they sing and dance their way through their beloved story. As you board your clamshell-shaped ride vehicle, you'll be transported beneath the waves to witness stunning animatronics and vibrant scenes that bring this Disney classic to life. From colorful coral reefs to a mesmerizing undersea ballroom, every moment will immerse you in the magic of Ariel's world.
Discount Disney packages are available now! Call 1-877-288-7422
Need Help? Contact Us!
---
MON-FRI:
9:00AM - 10:00PM EST
SAT
10:00AM - 6:00PM EST
SUN
Closed
Looking For Resorts Near Magic Kingdom?
What could be better than staying just moments away from the magic of the Disney Parks? We've got you covered with our resorts near Disney World that will put you right in the heart of it all.
Shows & Fireworks
Fantasmic! - Prepare to be dazzled by one of the most spectacular nighttime shows at Magic Kingdom. Fantasmic! is a mesmerizing display of lights, music, and Disney magic that takes place on the Rivers of America. Join Mickey Mouse as he battles evil forces in his dreamscape, with stunning projections and water effects bringing the story to life. From epic battles to beautiful princesses, this show will leave you in awe and remind you why Disney is the master of storytelling.
Happily Ever After - End your day at Magic Kingdom with a breathtaking fireworks extravaganza. Happily Ever After is a stunning display of pyrotechnics, music, and storytelling that will leave you in awe. As the night sky lights up with bursts of color and the iconic Disney castle serves as the backdrop, you'll be transported into a world of fairy tales and happily ever afters. From beloved Disney characters to heartwarming moments from classic movies, this fireworks show captures the essence of the Magic Kingdom and leaves everyone feeling a sense of wonder and joy.
The Dapper Dans - Step back in time and enjoy the sweet harmonies of The Dapper Dans. These talented barbershop quartet performers bring a touch of nostalgia to Main Street, U.S.A. with their impeccable vocal harmonies and charming personalities. As they serenade you with classic tunes, you'll be transported to a bygone era where music filled the streets and created a sense of community. Whether it's a toe-tapping melody or a heartfelt ballad, The Dapper Dans are sure to leave you smiling and humming along as you continue your magical journey through the Magic Kingdom.
Welcome Ceremony - As the sun rises on another enchanting day at the Magic Kingdom, guests are greeted with a spectacular Welcome Ceremony that sets the tone for a day filled with magic and wonder. The air is filled with anticipation as Mickey Mouse and his friends take to the stage, captivating the audience with their infectious energy and excitement. The sound of trumpets fills the air as a royal proclamation is made, officially declaring the start of a new day in this magical kingdom. "I'm walking down the middle of Main Street" is one of the songs sung during the ceremony.
Character Encounters & Meet-and-Greets
Immerse yourself in the happiest place on earth as you meet and interact with your favorite characters at Magic Kingdom. From Mickey Mouse to Cinderella, the park is filled with opportunities to create magical memories. Whether you're delighting in a hug from Winnie the Pooh or capturing a photo with Buzz Lightyear, these character encounters are sure to bring smiles and laughter to guests of all ages. Don't forget to have your autograph book ready for those special signatures that will make your trip truly unforgettable.
Magic Kingdom Orlando Restaurants
Discover a delightful world of culinary wonders at the enchanting Magic Kingdom in Orlando! Whether you're on the hunt for quick bites that leave you wanting more or seeking the elegance of fine dining, this magical realm has it all to satisfy every craving and delight your taste buds.
Character Dining
Experience a truly enchanting dining experience at Magic Kingdom with Character Dining. Enjoy a delicious meal while being visited by some of your favorite Disney characters.
Cinderella's Royal Table - Indulge in the ultimate fairytale dining experience at Magic Kingdom's Cinderella's Royal Table. Step into a world of opulence and elegance as you dine in Cinderella's iconic castle. Immerse yourself in the enchantment as Disney princesses grace your table, making every moment a magical one. Savor delectable dishes fit for royalty while creating lifelong memories with your loved ones. he dining experience at Cinderella's Royal Table is the ultimate dream come true for Disney enthusiasts of all ages. While indulging in delectable dishes fit for royalty, you find yourself enchanted as Disney princesses make their way to your table, one by one.
The Crystal Palace - Step into a world of timeless elegance at The Crystal Palace in the heart of Magic Kingdom. Enjoy a delightful dining experience surrounded by lush greenery and sparkling crystal chandeliers. Be thrilled as beloved Disney characters, including Winnie the Pooh, Tigger, Eeyore, and Piglet, visit your table, bringing joy and wonder to your meal. Laugh, hug, and make cherished memories that will stay with you long after you leave this captivating place.
Quick Service
Indulge in a delightful island escape at Aloha's Isle, where you can savor the iconic Dole Whip - a refreshing pineapple soft-serve that's a fan-favorite treat.
If you're craving classic American fare, head over to Casey's Corner, where the aroma of hot dogs and baseball nostalgia fills the air. Don't miss the chance to try their signature foot-long hot dogs topped with creative and scrumptious toppings.
With a wide array of options available at these Quick Service gems, you'll find something to tantalize your taste buds and keep you energized for all the adventures that await. So, whether you're in the mood for tropical delights or all-American favorites, these dining spots will make your Disney experience even more compelling and fun!
Disney's Magic Kingdom Events
Christmas at Walt Disney World Resort - Christmas at Walt Disney World Resort is a truly enchanting experience that will leave you filled with joy and wonder. The park transforms into a winter wonderland, with sparkling lights, festive decorations, and the scent of holiday treats in the air.
Mickey's Not So Scary Halloween Party - Step into a world of spooky fun as the park comes alive with eerie lights, haunting music, and beloved Disney characters dressed in their Halloween best.Trick or treat your way through the park, collecting delicious candies and treats along the way. Be mesmerized by the bewitching parade, where ghosts, ghouls, and all things magical come together to create a spectacle that will send shivers down your spine.
Read More: Fall In Orlando FL Your Guide To Orlando Festival & Events
Disney Villians After Hours at Magic Kingdom Park - From Maleficent to Ursula, experience the thrill of encountering these iconic characters up close. As you navigate through the park, you'll be captivated by the sinister ambiance that fills the air. Watch in awe as Maleficent breathes fire and unleashes her wicked charm, leaving a trail of amazement in her wake.
Adult Only Days at Disney World Orlando FL - Escape the hustle and bustle of everyday life and indulge in a day of pure adult fun at Disney World Orlando FL.
What are some of the top rides at Disney's Magic Kingdom?
Some of the top rides at Disney's Magic Kingdom in Orlando include Space Mountain, Splash Mountain, Pirates of the Caribbean, Haunted Mansion, and Seven Dwarfs Mine Train. These attractions are known for their thrilling experiences and immersive storytelling that appeal to guests of all ages
My Disney Experience App
The My Disney Experience app is an essential tool for navigating through the enchanting realm of Magic Kingdom. With just a few taps on your smartphone, you can effortlessly reserve Disney Genie for your favorite attractions, check wait times for rides and shows, and even make dining reservations at the park's delectable restaurants. This user-friendly app ensures that you make the most of your time in the magic kingdom, allowing you to maximize your fun and minimize any hassle. So download the My Disney Experience app today and embark on a seamless journey through a world of wonder and excitement.
Frequently Asked Questions

How big is Magic Kingdom? Magic Kingdom is a sprawling wonderland of enchantment, spanning 107 acres. How much are Disney Magic Kingdom tickets? Tickets will always vary depending on season and the park's discretion. Big thanks to Disney, as we now offer discount Magic Kingdom tickets. Can you bring empty water bottles into Disney's Magic Kingdom? Guests can bring bottles, cups, and mugs into the Disney theme parks, as long as they're not in any glass containers. Does Magic Kingdom sell alcohol? Yes, but only at sit-down restaurants. Here they serve beer, wine, hard cider, and sparkling wine. Can I rent a stroller at Disney Magic Kingdom? Yes! You can rent a single or double stroller at your choice of daily or multi-day rate. You can also bring your own strollers, as long as it abides to the Disney stroller dimensions. How to get from Hollywood Studios to Magic Kingdom? To get from Hollywood Studios to Magic Kingdom, use the Disney transportation options, like buses or the Skyliner. Does Magic Kingdom have water rides? At Magic Kingdom you'll find Casey Jr. Splash 'N' Soak Station, a water play station for the kids. Where to watch Magic Kingdom fireworks? A few spots agreed upon by Disney enthusiasts are Partners Statue, Hub Grass, or directly on Main Street. If you're unsure on where these areas are located, simply ask a Disney cast member for direction.