Make Great Disney World Memories With Your Toddler
We know that planning a Walt Disney World vacation with toddlers in Orlando, FL, can be exciting and challenging. You have a lot to think about for your upcoming Disney trip to create the best family vacation in Orlando. From planning activities around nap time and the weather, making the best Disney World experience for your entire family can be a real challenge. And, with several family-friendly resorts near Walt Disney World, our team has lots of experience working with families with their little ones on their vacations.
That's why we've crafted the ultimate Disney with toddlers guide, filled with tips and tricks to keep your little ones happy and engaged, ensuring a truly enchanting experience for the whole family.
---

---
Tips To Help Your Toddlers & Family At Disney World
As magical as a Disney World vacation can be, navigating the happiest place on Earth with a toddler in tow can sometimes feel daunting. If it's your first time or your third time exploring one of the famous Disney World parks, you need to be prepared to ensure you and your family have the best experience possible.
With a sprinkle of pixie dust and a dash of planning, your Disney World adventure can be as mesmerizing as you've always dreamed. Let's dive into the seven tips as you plan your Disney vacation with a toddler today!
#1. Plan The Day Ahead Of Time
An ounce of planning goes a long way to make everyone's vacation enjoyable when traveling with a toddler. Whether you plan to visit Animal Kingdom, Epcot, or Hollywood Studios, you can save yourself a lot of headaches if you plan your daily trips the night before you head out. One of the best ways to prepare for your vacation is to think through the activities you and your family want to experience at each of the Disney World parks you will visit.
Once you have a list of activities and the parks you want to visit, we recommend watching YouTube videos from other parents on vacation. You can also look at Disney information like maps and transportation to determine how you will travel throughout the day to help plan your day as needed.
Here are just a few things to consider and research before your visit to Disney World:
Plan your must-visit attractions: Identify the toddler-friendly rides, shows, and experiences you don't want to miss. Make a list and prioritize them to ensure you can fit them into your day.
Have a backup plan: Despite careful planning, things may not always go as expected with a toddler. Have a backup plan in case of unforeseen circumstances like rain, tantrums, or fatigue. Research alternative indoor activities or quiet spots where you can regroup and recharge.
Make a packing list: Bring essentials like diapers, wipes, snacks, water bottles, and sunscreen. Having these items readily available will help you manage your toddler's needs throughout the day.
Create a flexible schedule: Plan for breaks and downtime to accommodate your toddler's naptime or rest breaks. Walt Disney World can be overwhelming for little ones, so scheduling quiet moments can prevent meltdowns and ensure an enjoyable experience for everyone.
Be prepared for unpredictable weather: Florida weather can be unpredictable, so pack rain ponchos or umbrellas and have extra clothes for your toddler. This way, you'll be ready for any weather changes and keep your child comfortable while at the parks.
With a well-planned day, you'll ensure a smoother and more enjoyable visit to Disney World and create cherished memories that will last a lifetime.
#2. Plan Where To Stay
Choosing the right resort is crucial when planning a magical Disney World vacation for a family with a toddler. To keep your little ones happy and engaged, it's essential to select a resort that offers on-site amenities specifically designed for kids, spacious rooms to accommodate the entire family, and a convenient location close to the theme parks.
Westgate Reservations is an excellent choice for families traveling to Disney World with toddlers because we offer several resorts near Disney World. The difference between a great and a nightmare vacation typically comes down to where you stay. Here are a few things to keep in mind as you book a hotel room for a large family or if you have small children like a toddler:
Choose a family-friendly resort: Look for resorts that cater to families with toddlers, offering amenities like play areas, an on-site pool, and kid-friendly dining options to help you save time and money compared to leaving the property.
Opt for a convenient location: Consider staying at a resort near Disney World when possible. This will minimize travel time, making returning to the room for nap time or breaks during the day easier.
Prioritize room size and layout: Select a spacious room or suite that provides enough space for your toddler to move around comfortably. Look for rooms with separate sleeping areas or adjoining rooms to ensure everyone gets a good night's rest if you have several families traveling together.
Research on-site amenities: Check if the resort offers toddler-friendly amenities such as splash pools, playgrounds, or character meet-and-greets. These on-site amenities can fill in "downtime" and help your entire family recharge after a long day at the parks.
By selecting a resort like Westgate Reservations, you'll be setting the stage for a magical family getaway that caters to the needs of everyone, from your adventurous toddler to your fun-seeking spouse.
#3. Plan Food & Drink Throughout The Day
You should expect your family to get tired, hungry, and thirsty as you walk around in the hot sun while visiting Disney World. It can be expensive to buy food and drink for your family during the Disney trip, but the good news is that with a little planning and creativity, parents like you can ensure that everyone stays satisfied without breaking the bank.
As you venture into the magical realm of Disney World, plan your day around meals, snacks, and drinks to keep those toddler tummies happy. Here are five great tips to think about as you plan food and drink options throughout the day:
Plan ahead: Pack a variety of healthy snacks and drinks suitable for your toddler's preferences and dietary needs. Include items like sliced fruits, granola bars, and water bottles to keep your little one fueled and hydrated throughout the day.
Bring refillable water bottles: Stay hydrated by carrying refillable water bottles for the entire family. Disney World offers numerous water fountains and hydration stations where you can fill them up, saving money on purchasing bottled drinks.
Opt for kid's meals: When dining at quick-service locations, choose kid's meals for your toddler. These meals often come in smaller portions and include healthier options like fruits, vegetables, and grilled chicken, catering specifically to young appetites.
Take breaks for meals and snacks: Plan regular breaks throughout the day specifically for meals and snacks. This allows your toddler to rest, refuel, and recharge before continuing with the excitement of the park. Finding shaded areas or designated picnic spots can make these breaks even more enjoyable.
Encourage shared meals: Instead of everyone ordering separate meals, consider sharing meals as a family. This promotes bonding and allows your toddler to experience a variety of flavors and dishes while saving you lots of money in the long run.
By planning ahead and making smart food choices, you'll save money and create a more enjoyable and stress-free Disney World vacation for your entire family!
---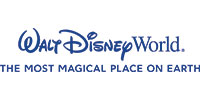 Valid at:
Magic Kingdom Park
Animal Kingdom
Hollywood Studios
Epcot
Purchase
Park Hopper option: Available
Park Hopper Plus option: Available
Water Park and Sports option: Available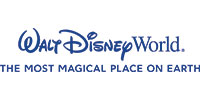 Valid at:
Magic Kingdom Park
Animal Kingdom
Hollywood Studios
Epcot
Purchase
Park Hopper option: Available
Park Hopper Plus option: Available
Water Park and Sports option: Available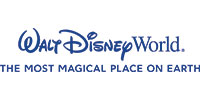 Valid at:
Magic Kingdom Park
Animal Kingdom
Hollywood Studios
Epcot
Purchase
Park Hopper option: Available
Park Hopper Plus option: Available
Water Park and Sports option: Available

---
#4. Research Toddler-Friendly Attractions
Some parks at Disney World, like Magic Kingdom, are a great choice if you plan to visit Disney with a toddler. As moms and dads plan their magical Disney World vacation, it's important to keep in mind the specific needs and interests of their toddlers. Here are some ways to research toddler-friendly attractions at various Disney parks before your visit:
Prioritize age-appropriate attractions: Look for rides and experiences specifically designed for toddlers, such as gentle rides, character meet-and-greets, and interactive play areas. Check Disney World's official website for a list of toddler-friendly attractions in each park.
Read parent reviews and blogs: Seek advice from fellow parents who have visited Disney World with toddlers. Read reviews and blogs that provide insights into which attractions are suitable, enjoyable, and safe for young children.
Utilize Disney's Rider Switch service: For attractions with height restrictions, take advantage of Disney's Rider Switch service. This allows one parent to wait with the toddler while the other rides and then switch without having to wait in line again. Plan your itinerary accordingly to make the most of this service.
Download Disney Apps: Download Disney's official apps, such as My Disney Experience and Play Disney Parks. These apps provide interactive maps, ride wait times, and even games and activities to keep toddlers entertained while waiting in line. Use them to plan your day and keep track of toddler-friendly attractions.
By planning ahead and tailoring your Disney World itinerary to include these toddler-friendly attractions, you'll ensure a memorable and enchanting vacation for the entire family.
Subscribe today and access the best vacation deals
Vacation packages as low as $99 sent right to your email!
---
#5. Research Toddler-Friendly Rides
Disney World is known for its wide array of attractions that cater to every age group, including toddlers. Begin by visiting Disney's official website to find detailed information about height restrictions, ride descriptions, and any other special considerations for each attraction.
Some popular toddler-friendly rides at Disney World include Dumbo the Flying Elephant, The Many Adventures of Winnie the Pooh, Peter Pan's Flight, and "It's A Small World." Here are a few tips to help you find the best toddler-friendly rides at Disney World so you can plan your day and keep your little ones happy:
Check height requirements: Research the height restrictions for rides in advance to ensure your toddler meets the minimum height requirement. This will help you focus on rides that are suitable for your little one.
Utilize Disney's online resources: Explore Disney's official website and use its dedicated sections for toddler-friendly attractions. Look for ride descriptions, age recommendations, and any special features that make them ideal for young children.
Watch ride videos: Find YouTube channels or websites offering Disney World ride videos. Watching these videos can give you a better sense of the ride's intensity, themes, and whether it would be appropriate for your toddler. It helps you make informed decisions about which attractions to prioritize.
Create a list of these age-appropriate rides and experiences to help you prioritize and plan your park itinerary. This way, you'll ensure that your toddler is entertained, making for a smoother and more enjoyable vacation for the whole family.
#6. Consider Bringing A Stroller
As you plan your magical Disney World vacation with your family and toddlers, it's essential to consider their comfort and well-being throughout the day. With miles of walking involved in exploring the enchanting parks, the combination of humid and hot weather can easily tire out little legs and lead to fussy toddlers.
Having a stroller at Disney for your little ones provides a comfortable spot for your toddler to rest and saves your arms from carrying them when they're too tired to walk. Here are a few tips to keep in mind if you plan on bringing a stroller with you to Disney World on your next visit:
Choose a sturdy and lightweight stroller: Opt for a durable and lightweight stroller that can navigate through crowded areas easily. Look for features like a reclining seat, sunshade, and ample storage space.
Tag your stroller: Attach a unique and easily identifiable tag or ribbon to your stroller to distinguish it from others. This will help you spot it quickly in stroller parking areas and prevent mix-ups.
Bring stroller accessories: Enhance your toddler's comfort by bringing essential accessories like a rain cover, sunshade, and a small fan. These additions will provide protection from the elements and help keep your little one comfortable.
Plan stroller-friendly routes: Familiarize yourself with stroller-friendly paths and entrances at Disney World. Consult park maps or ask cast members for recommended routes that accommodate strollers, avoiding stairs or narrow passages.
Utilize stroller parking areas: Take advantage of designated stroller parking areas near attractions and dining locations. Remember to fold your stroller and follow the guidelines provided to ensure a hassle-free experience for everyone.
A stroller can make a big difference in your visit to Disney World. It will help your little one relax and unwind during the vacation and save your arms from carrying your toddler throughout the day.
#7. Plan To Keep Toddlers Entertained While Waiting In Line
Disney World is truly a magical place for families, but one thing is certain: you'll spend a good portion of your day waiting in lines for rides, attractions, and food.
To make the experience more enjoyable for both you and your little ones, we've compiled a list of five creative ways to keep your toddlers entertained during those inevitable waits:
Portable games and puzzles: Bring along small, travel-sized games or puzzles that are easy to play while standing in line. This will help keep their minds engaged and ward off boredom.
Storytime: Use the waiting time to create imaginative stories together. You can take turns adding to the story or simply narrating one based on the surroundings, incorporating favorite Disney characters or themes.
Snacks: Pack a variety of small, healthy snacks to keep your toddler's energy levels up and their tummies full. This can also serve as a welcome distraction during long waits.
"I Spy" game: Engage your toddler's curiosity and observation skills with a classic game of "I Spy." This can help them stay focused and entertained while also providing an opportunity for interaction with the rest of the family.
Practice counting or reciting the alphabet: Use the downtime to practice essential skills, like counting or reciting the alphabet. You can make it fun by counting the number of people wearing Mickey Mouse ears or finding objects that start with a specific letter.
Remember, planning ahead and keeping your toddler entertained while waiting in line can turn a potential challenge into a bonding experience, ensuring that your Disney World vacation is truly magical for the whole family.
Get The Most Out Of Your Disney World Trip With Your Toddler!
To make sure you're fully equipped for your memorable journey, let the experts at Westgate Reservations be your guide. They've got the inside scoop on all things Disney and can help you arrange the best possible vacation package. Don't let the stress of planning overshadow the fun. Reach out to Westgate Reservations today and start creating magical memories that will last a lifetime. Your dream Disney vacation with your toddler awaits!
---
Want to share our Tips To Enjoy Your Disney World Adventure With A Toddler post on your blog or social media?
Go ahead! All that we ask is that you include a link back to this post so your readers can view the full article.
You May Also Like: