Pet Friendly Hotels & Resorts
Pet-Friendly Vacations Across the U.S.!
Looking for a vacation that your whole family, and yes that includes a travel destination your pet, will enjoy? Then look no further than Westgate Resorts. With exquisite properties all across the United States, we offer your family and furry ones everything from a mountain adventure to a relaxing beach stay. To top it all off, the list of on-property activities and attractions near the resorts are endless.
Traveling with your dog doesn't have to be complicated or stressful! Our spacious villas offer accommodations fully equipped with a kitchen and separate areas for living, dining and sleeping. You and your pet will enjoy a friendly, relaxing stay in your home away from home.
When reserving your villa or vacation rental, we recommend calling ahead to verify the details such as your pet's weight and breed. You may encounter a limit to the number of pets allowed in some locations. In many cases, the hotels you visit will also require your pet to be fully vaccinated for rabies, bordetella, etc. Please contact us in advance to verify our pet fees and room cleaning fees and restrictions.
Traveling essentials
---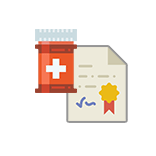 Gather any medicines and proof of vaccinations
---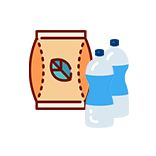 Don't forget food, water, and feeding bowls
---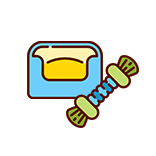 Bring your pet's bed, crate and favorite toys
---
Traveling with your pet can be a treat for all family members, especially the kids. They will love having their beloved pets around to share happy memories during your getaways. And your pet will be thrilled to tag along rather than be left behind at home. When traveling with animals, you'll also want to be sure to pack your pet's favorite food and toys, as well as any medicines or favorite items that may offer additional comfort.
Westgate Resorts offers a variety of options for those traveling with pets. Check our pet welcoming resorts and learn why we are pet lovers!
Book your vacation in one of our pet-friendly resorts:
Our Pet Friendly Policy
Dog Friendly Policy:
Unless otherwise stated, most Westgate Resort locations are dog friendly. Please note that no other animal types are permitted on any Westgate property and is strictly enforced. Resort Management and/or Resort Security will strictly enforce this policy for the safety and enjoyment of all guests.
Westgate Resorts will allow up to two (2) dogs per room/suite as "pets", no other types of animals are permitted on property.

A dog must not exceed 60 pounds, or in the case of 2 dogs, they must not exceed 60 pounds combined. Height and length restrictions apply: dogs can be no longer than 36 inches and no taller than 36 inches.

A mandatory, non-refundable cleaning fee of $150 will be charged upon check in for dogs reported to Front Desk. An additional $100 penalty will be charged for dogs unreported and found in the room/suite.

While the dog is in the room/suite, it is required to be supervised by the guest or crated at all times. At the time when Housekeeping services are provided, housekeeping will not service the room/suite if the dog is left unattended or is not properly crated.

When the dog is out of the room/suite and on property, the dog is required to be on a leash and under the control of the handler.

In the event the dog damages, soils/stains fabric or carpet beyond normal cleaning, additional charges will be assessed.

Dog Relief Areas may be provided for the guest convenience. If not, guests are expected to take their dogs outside of the property's public areas for any relief. Dogs will not be permitted in any guest public areas for relief.

The handler is required to pick up and properly dispose of any dog deposits in the dog relief area.

It is the guest's responsibility to confirm with the Front Desk as to the locations outside of the guest's room/suite where the dog is permitted. A dog is not allowed in public areas, including but not limited to: restaurants, spa/salon, pool areas, showrooms, convention spaces, casino, and/or common retail spaces.

. Certain dog breeds have a reputation for being more aggressive than others. For the safety of all guests, these breeds are not allowed on property. Dog breeds may include, but are not limited to: Great Dane, Sharpei, Pit Bull, Rottweiler, German Shepherd, Husky, Alaskan Malamute, Doberman Pinscher, Chow Chow and Presa Canario (other dog breeds at discretion of Management). Any dog, regardless of breed, that shows aggression will be asked to be removed from the property.

A dog will not be permitted to disturb other guests. Aggressive behavior, even for breeds not listed as a Non-Permitted Dog Breed, will not be permitted to stay on property. Excessive barking will result in the owner of the pet needing to find proper accommodations for their dog, not on Westgate premises.

. Any restrictions set forth herein including limitations on size, breed or amount of dogs an individual can have or a location where a dog can be present with its owner or handler referenced herein only apply to pets and not service animals.

For Harbour Beach Resort Only: Harbour Beach Resort does not accept pets. No animals, pets or dogs are permitted on property. Service animals are permitted with strict pre-authorization from resort management. Emotional support animals are not considered service animals under ADA titles I and II and will not be permitted.

Failure to comply with any and all items stated within the Dog Friendly Policy will result in the requirement for the guest to immediately remove any pet from the resort, up to and including immediate cancelation of reservation and forfeiture of Security Deposit. Furthermore, all penalty policies under the Westgate Resorts Terms & Conditions will apply.
Service Animal Policy:
Dogs and certain miniature horses (height 24-34 inches, weight between 70 & 100 pounds) are eligible to be recognized as service animals under Titles II and III of the ADA.

A service animal is a dog or a miniature horse that is individually trained to do work or perform tasks for the benefit of a person with a disability. Examples of such work or tasks include guiding people who are visually impaired, alerting people who have hearing loss or are considered deaf, pulling a wheelchair, alerting or protecting a person having a seizure, reminding a person with mental illness to take prescribed medications, calming a person with Post Traumatic Stress Disorder (PTSD) during an anxiety attack, or performing other duties. Service animals are working animals, not pets. The work or task a service animal has been trained to provide must be directly related to the person's disability. Animals whose sole function is to provide comfort or emotional support may not qualify as service animals under the ADA.

Generally, Title II and Title III entities must permit service animals to accompany people with disabilities in all areas where members of the public are normally allowed to go. For example, in the hotel it would be inappropriate to exclude a service animal from common areas such as dining rooms. However, it may be appropriate to exclude a service animal from kitchen areas where the animal's presence may compromise a sanitary environment for food preparation.

Under the ADA, service animals must be harnessed, leashed, or tethered, unless these devices interfere with the service animal's work or the individual's disability prevents these devices. In that case, the individual must maintain control of the animal through voice, signal, or other effective controls.

When it is not obvious what service an animal provides, only limited inquiries are allowed. Team members may ask two questions: (a) is the dog/miniature horse a service animal required because of a disability? and (b) what work or task has the dog/miniature horse been trained to perform? Team Members cannot ask about the person's disability, require medical documentation, require a special identification card or training documentation for the service animal, or ask that the service animal demonstrate its ability to perform the work or task. Also, when the animal's service is open and obvious, a Team Member should refrain from any inquiry.

. A person with a disability cannot be asked to remove the service animal from property unless: (a) The service animal is out of control and the handler does not take effective action to control it. (b) When it is determined that the animal's behavior poses a direct threat to the health or safety of others. (c) The service animal is not housebroken. When there is a legitimate reason to ask that a service animal be removed, team members must offer the person with the disability the opportunity to obtain the goods or services without the animal's presence.

The mandatory cleaning fee is waived for service animals. Damage caused by a person with a disability or their service animal will be charged according to the hotel's standard procedures.

Team Members are not required to provide care or food for a service animal.
Book your next vacation at pet-friendly Westgate Resort
Give us a call today! 1-877-288-7422
More about Pet-Friendly Resorts
---
---