Pet Friendly Hotels & Resorts
Pet-Friendly Vacations across the U.S.!
Looking for a vacation that your whole family, and yes that includes a travel destination your pet, will enjoy? Then look no further than Westgate Resorts. With exquisite properties all across the United States, we offer your family and furry ones everything from an adventure way up in the mountains to a relaxing stay near the beach. To top it all off, the list of on-property activities and things to do near the resorts are endless and include things like parks and in some instances, dog-friendly restaurants.
Traveling with dog or cat doesn't have to be complicated or stressful! With our spacious villas offer accommodations and lodging that come fully equipped with a kitchen and separate areas for living, dining or sleeping. You and your animals will enjoy a friendly, relaxing stay in your home away from home.
When reserving your villa or vacation rentals, we do recommend calling ahead of time to verify the details such as your dog's weight. You may encounter a limit to the number of pets allowed and some locations include breed limits. In many cases, the hotels you visit will also require your pet to be fully vaccinated for rabies, bordetella, etc. You may also want to contact us in advance to verify any pet fees or guest room cleaning fees.
Travelling essentials
---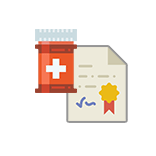 Gather any medicines and proof of vaccinations
---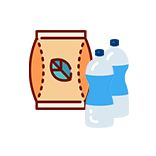 Don't forget food, water, and feeding bowls
---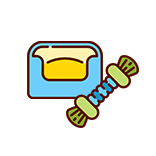 Be sure to bring your pets bed and favorite toys
---
Traveling with a dog or cat can be a treat for all. Family members, especially the kids, will love having your four-legged friends around to share happy memories during your getaways. And Fido will be thrilled to tag along rather than be left behind at home. When traveling with animals, you'll also want to be sure to pack your pet's favorite food and toys, as well as any medicines or favorite items that may offer additional comfort.
Westgate Resorts offers a variety of options for those with four-legged family members! So if traveling with paws is on your bucket list, check our pet welcoming resorts and learn why we are pet lovers!
Book your vacation in one of our Pet-friendly Resorts:
Our Pet Friendly Policy
At Westgate, we are pleased to offer you an opportunity to bring your pets along on a fun-filled Florida vacation in the Orlando / Lake Buena Vista area. Please note the following pet friendly policy requirements.
One dog or one cat is allowed per unit.
Pet must not exceed 60 pounds.
The following breeds are not allowed on property: Pit Bulls, Rottweilers, German Shepherds, Huskies, Alaskan Malamutes, Doberman Pinschers, Chow Chow, and Presa Canario.
The Pet/Cleaning Fee is $170.00. Additionally, we require a refundable pet deposit of $100.00, which is returned if there is no damage to the unit.
At check-in, guests are required to advise the Front Desk that they have a pet. If the guest does not advise the Front Desk that they have a pet, and a pet is found in the room, they will be charged $190.00, in addition to the $100.00 deposit. Guests are fully responsible for their pet's actions and any damages that may occur.
While the pet is in the unit it is expected to be supervised at all times.
At the time housekeeping services are provided, the housekeepers will not service the unit if the pet is left unattended.
It is the guests' responsibility to confirm with the resort Front Desk staff as to the locations outside of the guests' unit where pet will be permitted.
When pet is out of the unit and on property, it is expected that the pet be on a leash and under the control of the handler. It is expected that the handler will pick up and properly dispose of any pet deposits.
In the event a pet soils or stains fabric, additional charges may be assessed accordingly.
The pet is not allowed in the Restaurants, Spa, Marketplace, Pool Areas, Game Rooms, and/or common retail space or amenities.
Pet must not disturb other guests.
All linens are removed from the unit including bedspreads and mattress pads for proper washing. All linens will be washed and dried in the property's laundry facility to ensure proper hygiene.
The unit will be deep cleaned, using Westgate Resorts authorized cleaning products, which includes all furniture, glass, tables, ceiling vents, etc., so as to ensure a clean and safe unit.
Floors will be mopped using a neutral cleaner to eliminate odors and bacteria, followed by a deodorizer to ensure freshness and elimination of pet hairs.
Please contact our Resorts Services Department for further questions.
This policy does not apply to service animals. Owners and Guests with service animals are not charged any of the above fees. Service animals are permitted at all resort locations whether they have a pet unit or not.
Book your next vacation at pet-friendly Westgate Resort
Give us a call today! 1-877-288-7422
More about Pet-Friendly Resorts
---
---