Cocoa Beach Vacation
Find your Dream Vacation!
---
Cocoa Beach Vacation
Find your Dream Vacation!
Let's go on an Adventure!
---
---
Surf's Up in Cocoa Beach, Florida!
Authorized Ticket Resellers:
---

When it comes to fabulous beach vacations, few travel destinations compare with the oceanfront paradise of Cocoa Beach along Florida's famed Space Coast.
Just a short drive from Orlando, Cocoa Beach provides the ultimate family beach adventure and offers something for everyone and every budget. You'll find everything from wind and water sports, beach activities like building sandcastles, and shopping to museums, historic sites, championship golf, dining, nightlife and more. Fun-filled Cocoa Beach also puts you on the doorstep to the Merritt Island National Wildlife Refuge, Kennedy Space Center Visitors Complex, the Brevard Zoo, and the nearby Port Canaveral - one of Florida's most popular cruise ports, offering sailings with Disney Cruise Lines, as well as Royal Caribbean and Carnival.
---
---
Stay at Westgate on your Family's next Cocoa Beach vacation
---
---
Find Affordable Beach Hotels & Rentals
When planning a Cocoa vacation, you'll have a number of hotels, suites and rentals available. Located near I-95, Cocoa Beach is a favorite travel destination and you'll find an exceptional array of Inns, Resorts, Hotels, Cocoa Beach Apartments and Cocoa Beach Condo options to choose from, including International Palms, Best Western Cocoa Beach Hotel, Comfort Inn, Sheraton, Econo Lodge, La Quinta, and Westgate Cocoa Beach Resort.
Whether you need a studio suite for a two or a family villa that sleeps 6 or more, there are plenty of options to be found up and down N Atlantic Ave in Cocoa. Most of these amenity-filled beachside resorts offer easy check-in and a short walk to the Cocoa Beach Pier.
---
---
Why Vacation at Cocoa Beach?
Explore Cocoa Beach Attractions
Vacationers and locals alike flock to the historic and world famous Cocoa Beach Pier. This beachfront landmark stretches out into the Atlantic Ocean for 800 feet and includes a wide range of restaurants, bars, souvenir shops, as well as live entertainment and some of the best views anywhere. The Cocoa Beach Pier is another place where you can make the most of your Cocoa Beach vacation. The pier offers rentals on fishing equipment, beach chairs & umbrellas, or you can play beach volleyball, explore the arcade game room and more. The Pier area is also one of the best spots to surf or simply watch others "hang ten" on a wave. Restaurants at the Pier include Pelican's Bar & Grill, Rikki Tiki Tavern, Keith's Oyster Bar, The Boardwalk Bar and Sea Dogs.
Cocoa Beach is filled with other fun oceanfront vacation attractions such as:
Dinosaur Store Adventure Zone
Lighthouse Cove Adventure Golf
Golf-N-Gator
Cocoa Beach Skate Park
Cocoa Beach Surf Museum
Aquatic Center
East Coast Surfing Hall of Fame
Explore Orlando Vacation Theme Parks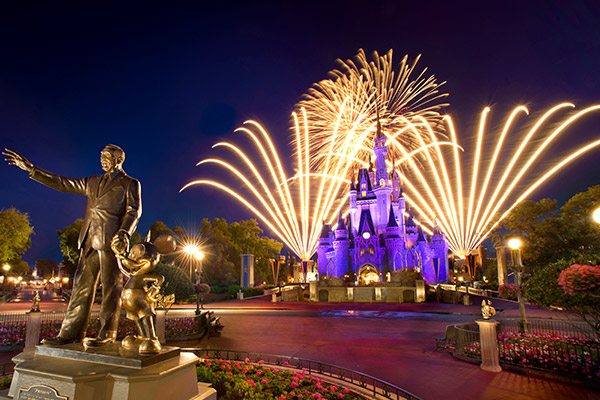 Walt Disney World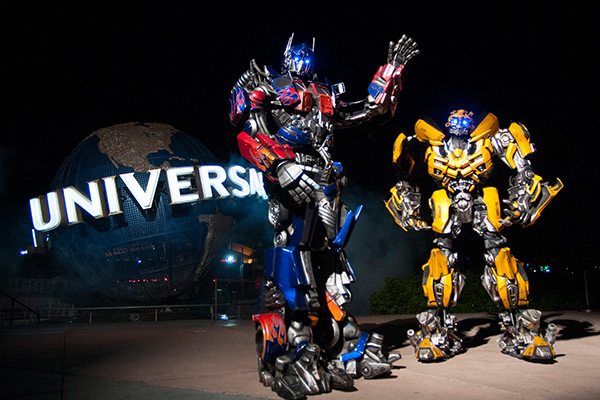 Universal Studios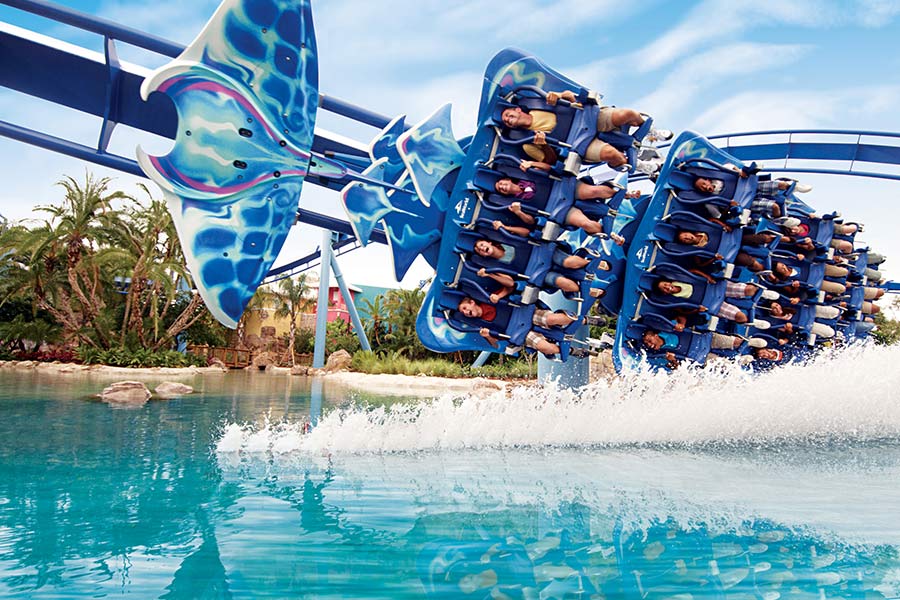 SeaWorld Orlando
---
If you want the best of both worlds on a Florida vacation, Cocoa Beach is the place to stay! You can combine an amazing beach stay with all the excitement and fun of central Florida's incredible theme parks. In fact, Orlando is less than an hour's drive away, making it easy to catch all your favorite rides and attractions at Walt Disney World Resort, Universal Orlando Resort, SeaWorld Orlando and many more.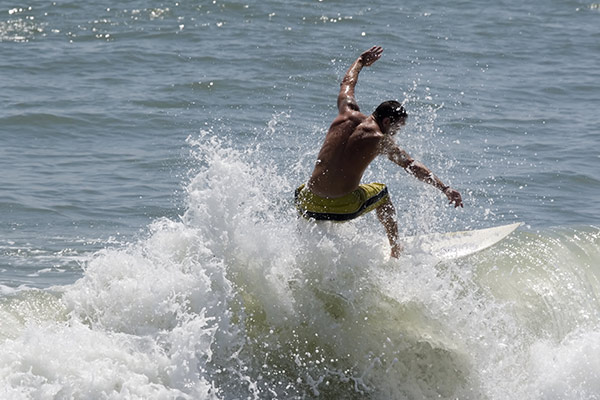 Surf the Space Coast!
The most popular spot in Cocoa Beach is, of course, the beach! Whether you prefer to swim, soak up the sun, fish, build sand castles or simply stroll along the sun-soaked coast, Cocoa Beach offers it all. You could also try a kayak tour, or paddleboarding. And let's forget another popular destination, the Cocoa Beach Pier!
The favorite pastime in Cocoa Beach remains surfing. The Space Coast is indeed the surf capital of Florida, with lots of great waves and a number of annual surfing competitions. Cocoa is also home to the iconic Ron Jon Surf Shop. The world's largest and most famous surf shop, Ron Jon even offers vacation rentals of surfboards, beach bikes, chairs, paddleboards and other accessories. You'll also find a wide range of beach wear, skim boards, body boards, wet suites and souvenirs. Ron Jon also offers up Florida's oldest surfing school, providing private, semi-private and group lessons.
---
---
---
Kennedy Space Center: It's a Bird, it's a Plane, it's a Rocket!
Just up the coast is Cape Canaveral, home to the Kennedy Space Center Visitor Complex - the gateway to SPACE! Getaway packages to Cocoa Beach should include a stop at this exceptional attraction where you can visit the U.S. Astronaut Hall of Fame, meet a real astronaut in person, get up close and personal with a variety of rockets and space shuttles, visit the Apollo/Saturn V center, get behind the gates and see launch sites and learn about the historic race to the moon.
The facility is also home to a vast number of rocket launches. Few events are more exciting than watching a live rocket launch in all its power and fury as it streaks into the sky toward space. It's an event you can see, hear and feel and definitely something that will make lasting memories. While Kennedy Space Center offers a limited viewing area, you'll find plenty of great locations for viewing from throughout the Canaveral and Cocoa Beach areas, such as Lori Wilson Park and Alan Shepard Park.
---
---
Frequently Asked Questions
Cocoa Beach is an hour's drive from Orlando and an easy trip. Just hop on SR 528 also known as the Beachline Expressway.
Cocoa Beach is a popular vacation destination located in central Florida along the Atlantic Ocean. Expect winter temperatures ranging from the mid-50s to the mid-70s and summertime heat ranging into the upper 80s and 90s. Brief but heavy afternoon rainstorms are also frequent along the coast.
Booking a cruise? No worries. Port Canaveral is a mere 7 miles from Cocoa Beach, straight up Florida A1A.
---
Discount Cocoa Beach packages are available now!
Direct beach access, close to all the popular attractions. Discount tickets available!
Additional Orlando Links:
---
Recommended Vacation Destinations for You
---