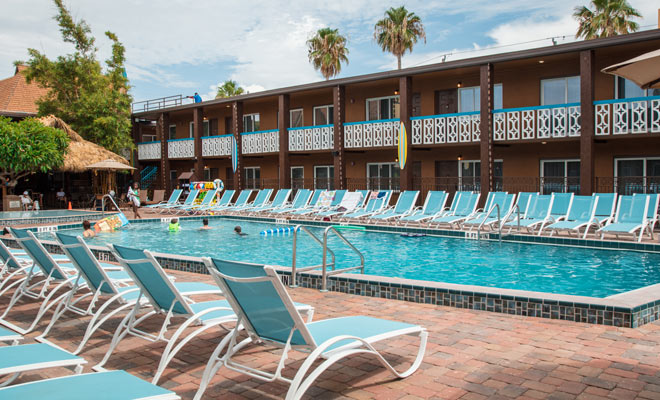 ---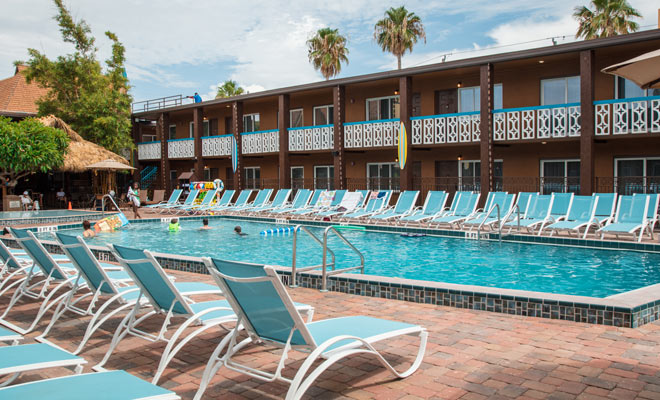 ---
---
Places to Stay in Cocoa Beach
Cocoa Beach is only an hour's drive from Orlando and the area offers an exceptional array of family fun attractions. Of course, the biggest and best attraction is simply the beach itself - where you'll find plenty of plenty of sunshine, white sand and the inviting waves of the Atlantic Ocean.
---
---
---
Find A Resort in Cocoa Beach
---
---
Why Vacation in Cocoa Beach?
There's no vacation quite as relaxing as a beach vacation. And if you're heading to Cocoa Beach, Florida, there's nothing better than a beachfront hotel with ocean views. Oceanfront resorts and suites are plentiful in Cocoa Beach and most of the Cocoa Beach hotels, inns, condo rentals and vacation rentals are ideally located near popular family-friendly attractions, shops, restaurants and nightlife.
A stay in Cocoa Beach also gives you easy access to Port Canaveral, home to a wide range of massive cruise ships. Catch a cruise or just watch the ships come in and out of Port Canaveral. Disney Cruise Lines, Carnival Cruise Lines and Royal Caribbean Cruise Lines all call Port Canaveral home year round.
---
---
---
Top Hotels & Resorts in Cocoa Beach
---
---
Cocoa Beach Vacation Packages
Explore what Cocoa Beach has to offer
Cocoa Beach, FL: STAY
---
One of the favorite destinations in Cocoa, Florida is Westgate Cocoa Beach Resort, conveniently located in the heart of Cocoa Beach near the iconic Ron Jon Surf Shop. This pet-friendly, non-smoking beach-side resort offers comfortable guest rooms, and a great location just a short walk from the fun-filled Cocoa Beach Pier.
Enjoy smoke-free two-bedroom accommodations and lots of amenities including an outdoor swimming pool, easy check-in and check-out, free parking, 24-hour front desk, high-speed Wi-Fi, on-site BBQ grills, beach volleyball, shuffleboard, gift shop, beach rental equipment, and a beautiful tropical garden courtyard with flowering fruit trees, bamboo stalks, palm trees, hibiscus, birds of paradise. In addition to the swimming pool, there's also a children's wading pool, and you'll find easy and direct access to the beach where you can play in the surf and sand along the Atlantic Ocean. The spacious, amenity filled suites and guest rooms are beautifully decorated and offer up fully equipped kitchens with a stove/oven, microwave, toaster, coffee maker and refrigerator. Ask us about the latest special offers and other full-service options.
Among the many Cocoa Beach accommodations up and down the main drag of N Atlantic Ave, you'll find a wide range of FL hotels including Wakulla Suites, Cocoa Beach Suites, Discovery Beach Resort, La Quinta Inn & Suites Cocoa Beach Oceanfront and many other affordable options.
Cocoa Beach, FL: EAT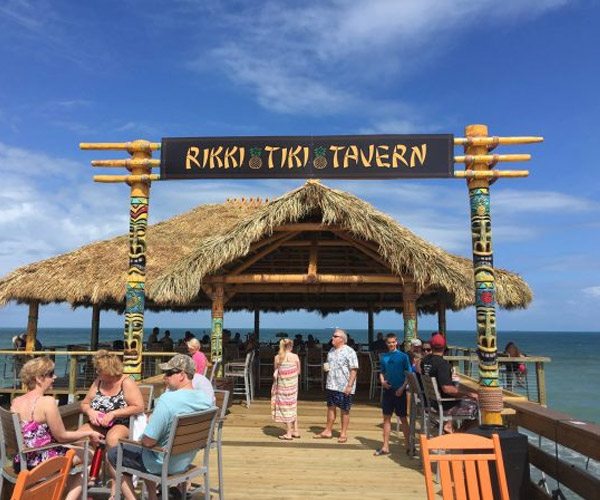 Rikki Tiki Tavern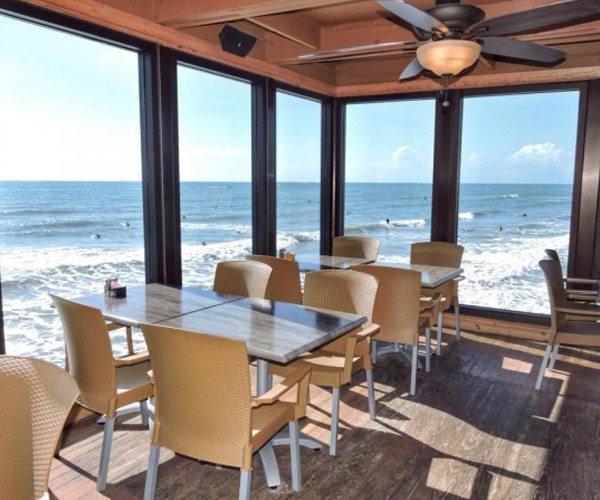 Pelican's Bar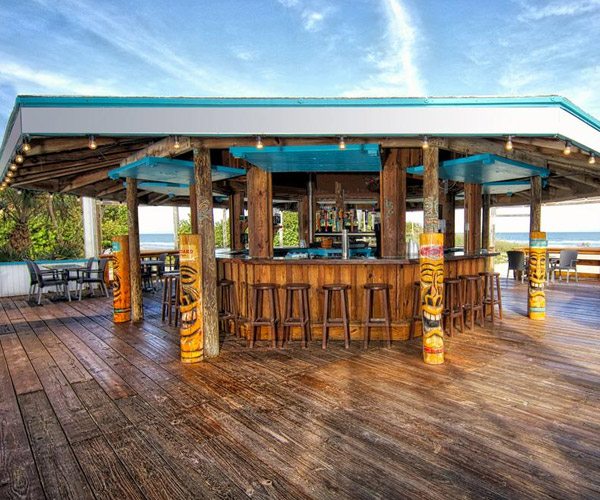 Keith's Oyster Bar
As you might expect, Cocoa Beach is filled with exceptional seafood restaurants as well as a wide range of other family-friendly eateries ranging from pizza, sushi and Mexican to Italian, fast food and Japanese. Choose from restaurants such as Gregory's Steak & Seafood, The Fat Snook, Pompano Grill, Fat Kahuna's Beachside Grill, The Tiny Turtle, Rock the Guac, Barrier Jack's and many more.
One of the most popular places to dine in Cocoa Beach is the iconic Cocoa Beach Pier. Stretching out 800 feet over the Atlantic Ocean, the pier combines a variety of dining options with spectacular ocean views. Options include Pelicans Bar & Grill, Rikki Tiki Tavern, The Boardwalk Bar, Keith's Oyster Bar and Sea Dogs.
Cocoa Beach, FL: DRINK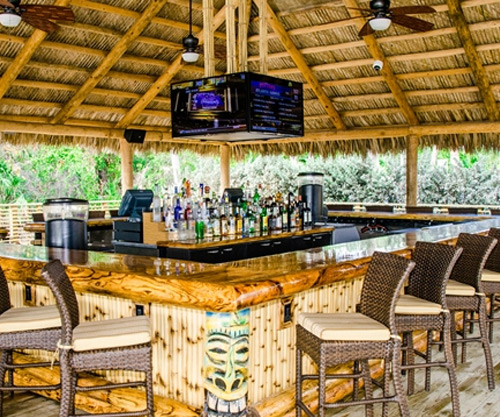 Longboards Tiki Beach Grille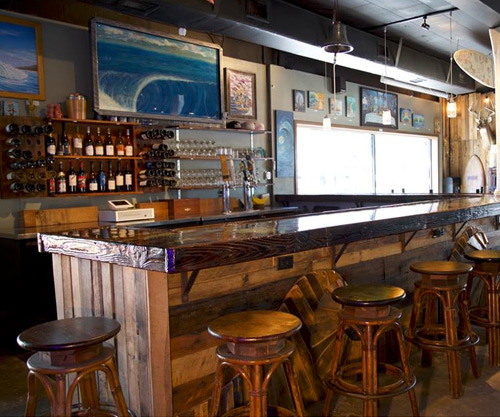 Twin Finnegans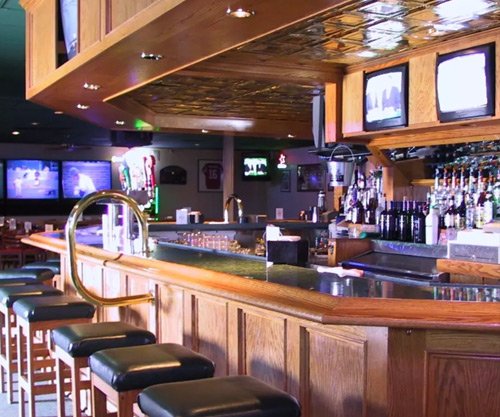 Time Out Sports Bar
The Cocoa Beach Pier is a great place to grab a beer or cocktail and relax. But there are plenty of other options for grabbing a drink while enjoying the ocean views. Some of the best hangouts include Longboards Tiki Beach Grille, Twin Finnegans, the Sandbar Sports Grill, Coconuts on the Beach, Time Out Sports Bar, Jumps Tiny Tavern and Cocoa Beach Casablanca.
Cocoa Beach, FL: DO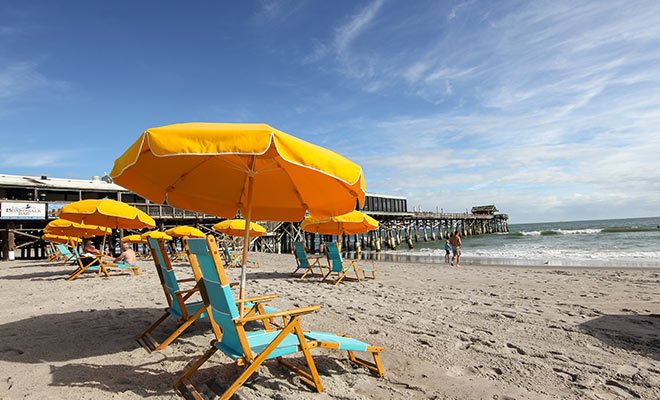 ---
Explore Cocoa Beach
Located along the spectacular Space Coast in Brevard County, Cocoa Beach, Florida has plenty to do and there's something for everyone in the family to enjoy! Cocoa is just a few miles from Cape Canaveral and no Canaveral getaway is complete without a visit to Kennedy Space Center. There's no better way to explore the wonders of space and space travel than by visiting Kennedy Space Center Visitor Complex. It's a great place to see rockets and space shuttles up close, tour launch facilities, and even meet a real astronaut!
Other area attractions include:
Ron Jon Surf Shop
Dinosaur Store & Adventure Zone
Golf N Gator Miniature Golf
Brevard Zoo
---
---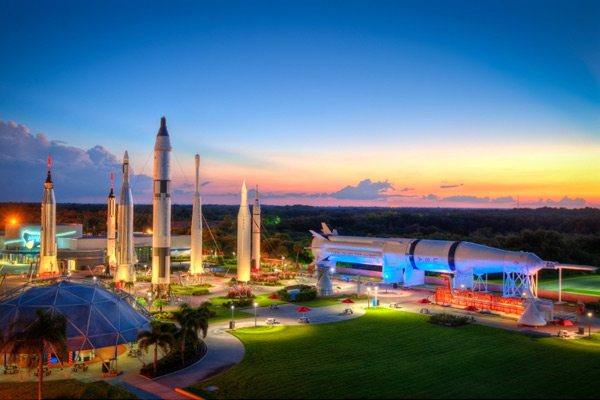 ---
Kennedy Space Center
Learn all there is to know about the Race to the Moon, explore the achievements of legendary astronauts, take a tour behind the gates, explore a space shuttle, and discover the history behind the Mercury, Gemini, Apollo and shuttle programs. Wander through the rocket garden, explore the U.S. Astronaut Hall of Fame, watch a movie of the first Lunar landing, experience the modules and microgravity of the International Space Station, check out a Mars rover vehicle, or experience the sights, sounds and sensations of blasting into space inside a space shuttle.
---
---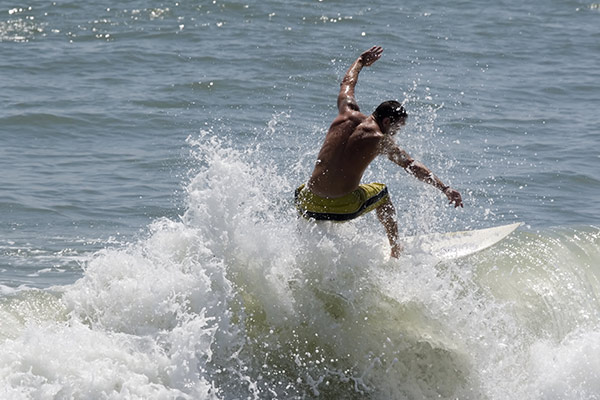 ---
Surfing
When you stay at the beach, you'll want to do as the locals do and experience one of the greatest joys of Cocoa Beach - surfing! As the surfing capital of the east coast, Cocoa Beach is a great location for catching some of the best waves you'll find along the Atlantic. Test your skills while hanging 10 or simply gather near the Cocoa Beach Pier to watch others. You may even catch one of the many top surfing competitions held annually near the pier.
---
---
---
Join Westgate Resorts for your Family's Next Disney Vacation.
Stay only a few miles away from Disney & save up to 70% on your tickets today!