---
---
Las Vegas Vacation
Looking for an exciting, entertaining and extraordinary vacation getaway? A Vegas vacation is sure to be a winner. Experience exotic resorts, amazing casinos, internationally-renowned shopping and dining, relaxing spas, championship golf, dramatic scenery and world-class fun. There's something for everyone... and it's all waiting for you in Las Vegas, Nevada!
Save up 40% when you book with WestgateReservations.com. Terms apply.

---

No fees on packages canceled 7 or more days before arrival.

---

Discounts and deals for the top U.S. family destinations.

---
Call to Book 1-877-288-7422
---
---
---
Enjoy the Best Las Vegas Vacation
Table of Contents
Las Vegas Vacation Packages
Explore Las Vegas
Featured Las Vegas Resorts
Why Westgate Las Vegas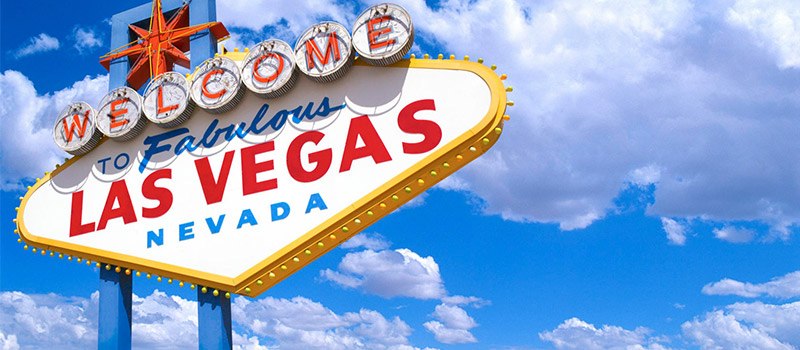 There's nothing quite like a Las Vegas vacation! While gambling remains one of the biggest lures of a Las Vegas vacation, you'll find plenty of alternative entertainment including electrifying stage shows, mystifying magic acts, exciting nightlife, amazing adventures, championship golf, superstar concerts, spectacular natural landmarks, exclusive shopping and international shopping and extraordinary restaurants. Vegas truly is a unique oasis in the middle of Nevada's Mojave Desert.
Whether you prefer the glitz and glamour, rest and relaxation, a romantic weekend for two or family fun, a Vegas vacation provides something for everyone. A simple walk up and down the famed Las Vegas Strip is an adventure in itself. You'll find dozens of the showiest places on earth - mega resorts that are destinations all their own. You'll find exploding volcanoes, live pirate ship battles, massive fountains, replicas of an Egyptian pyramid, the Venetian Grand Canal and a 50-story replica of the Eiffel Tower, dolphin habitats, white tigers, and more. And, of course, every resort offers huge casino gaming areas and opulent settings.
---
---
Explore Las Vegas
In addition to the resorts and casinos, no Vegas vacation is complete without exploring some of the many options to be found throughout this scenic desert oasis. You'll find a wide range of museums, epic thrill rides, live shows, tours of the Hoover Dam, Red Rock Canyon National Conservation Area, the Grand Canyon and more.
From the moment you arrive in Las Vegas, you'll find one common thread wherever you go - extensive, never-ending opportunities to gamble. From slot machines in the airport to giant casino resorts throughout town, Las Vegas is the mecca for legalized gambling. Every hour of the day, every day of the year, you can take your chances on a wide range of casino gaming options - from slots and poker to baccarat, blackjack, roulette and more. Most casinos also offer a race and sports book where you watch sporting action and place bets on your favorite teams across a variety of sports. You'll find dozens of popular and huge casinos up and down the Vegas Strip and throughout the downtown area, including:
Westgate Las Vegas Resort & Casino
The Bellagio
Caesars Palace
Luxor Hotel & Casino
Treasure Island
Freemont Street Experience
Best known for its 24-hour casinos and vibrant nightlife, Las Vegas is also home to a long list of family friendly attractions. While many think a Vegas vacation is all about relaxing by the pool or walking the world famous Vegas Strip and viewing the astounding resorts and casinos, you'll also find an amazing array of other options, too. Get out and and explore the Las Vegas area where you'll find natural wonders, quirky tourist attractions, outdoor adventure, wild and exciting thrill rides, skiing, history, unique museums and more.
Hoover Dam
Red Rock Canyon National Conservation Area
The Mob Museum
Las Vegas Natural History Museum
Discovery Children's Museum
Light show at Freemont Street Experience
When it comes to live entertainment, few destinations can match the quality and variety of Las Vegas. Nightlife in Vegas begins with a seemingly never-ending number of amazing live performances. You can experience world famous magicians and illusionists, laugh out loud with hysterical comedians, experience the excitement of superstar concerts, witness incredible acrobatic feats, or choose from one of the many variety show extravaganzas that can only be found in Las Vegas!
Barry Manilow
David Copperfield
Cirque Du Soleil
Tournament of Kings Dinner Show
Blue Man Group
Penn & Teller
---
---
Las Vegas Resorts
Westgate features two exclusive Las Vegas resorts. Westgate Flamingo Bay Resort offers a relaxing and tropical retreat that ensures a quiet, peaceful getaway just a few short miles from the busy Strip. Enjoy luxurious one- and two-bedroom villas with lots of special activities and resort amenities.
Meanwhile, Westgate Las Vegas Resort and Casino is located just a block off the Vegas Strip and puts you in the heart of the non-stop, 24-hours a day Vegas adventure. You'll find everything you need at Westgate Las Vegas Resort & Casino - including spacious and luxurious accommodations, a wide range of resort amenities, onsite shopping and dining, amazing nightlife and entertainment, and even a convenient Las Vegas monorail stop.
---
---
---
---
---
Best Price Guaranteed!
Las Vegas Resort Stay
From $39 per night!
Need Help? Contact Us!
---
MON-FRI:
9:00AM - 10:00PM EST
SAT
10:00AM - 6:00PM EST
SUN
Closed
---
---
Why Westgate?
The iconic Westgate Las Vegas Resort & Casino is the ultimate Las Vegas playground. Enjoy spacious rooms and luxurious amenities. Experience world-class entertainment and legendary performers. Choose from more than a dozen onsite restaurants. Enjoy a huge and thrilling casino and the world's largest race and sports book. or kick back in total relaxation at the tropical swimming pool or the world-class spa.
With two amazing resorts in Las Vegas, it's easy to find an affordable, enjoyable and luxurious Vegas vacation! Westgate Las Vegas Resort & Casino and Westgate Flamingo Bay Resort both offer an array of money-saving specials and getaway packages to suit any need or budget.
Enjoy tennis courts, a fitness center, day spa, heated outdoor swimming pool with 19 cabanas, Cabana bar, 25-seat hot tub, activities center, business center, Wedding Chapel, casino, race & sports book, a wide range of restaurants and world-class entertainment.
Westgate Las Vegas Resort & Casino features nearly 3,000 rooms – ranging from standard to exclusive luxury suites with views of the Vegas Strip or Las Vegas Country Club Golf Course. The resort is just minutes from the airport and offers an onsite Las Vegas Monorail stop, making it easy to explore the Vegas Strip.
---
---
---
Las Vegas Vacation packages are available now!
We'll help you discover the very best Vegas has to offer
Recommended Vacation Destinations for You
---