5 Ways To Find Orlando Theme Park Ticket Deals
Save On Tickets For Orlando's Best Theme Parks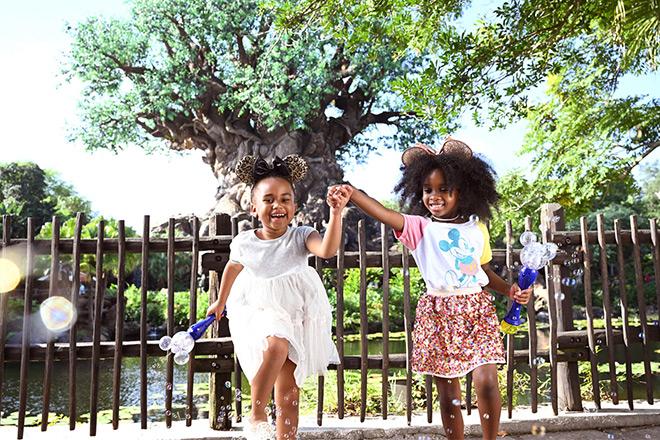 You've meticulously planned every detail for your upcoming family vacation, from the thrilling theme park rides to the memorable family dinners. Now it's time to score some unbeatable discounts on Orlando theme park tickets.
But you might feel overwhelmed with the number of results when you search for "discount Orlando theme park tickets". Not only that, but how do you know what websites or companies you can trust as you purchase your tickets? Here at Westgate Reservations, we know how important it is for your family to enjoy your Orlando vacation while staying on a budget during your visit. That's why we put together a list with the top 5 ways to help savvy moms, dads, couples, and families like you stretch your vacation budget further than ever. Our list offers the best Disney vacation deals, Orlando water park specials, and discount tickets for many other local attractions!
5 Tips To Find Discount Orlando Theme Park Tickets
Ready for more magical savings? Let's dive into our treasure trove of tips to find the best Orlando theme park ticket discount! With our insider knowledge, you'll enjoy an enchanting family vacation in no time.
#1. Browse Theme Park Discount Ticket Sites
One of the best ways to find discounted Orlando theme park tickets is by simply visiting a trusted discount vendor. These sites buy tickets in bulk and pass the saving on to you so you and your family can experience the best destinations in Florida without paying premium rates. These user-friendly platforms, like the trusted Kissimmee Guest Services, are designed to make your search for the perfect deal a breeze. With easy navigation, powerful filters, and at-a-glance pricing, you'll quickly find the ideal ticket package for your dream vacation.
Dive into the world of theme park discount ticket sites and embark on a journey to secure the best deals for your family. Say goodbye to sky-high prices and hello to an affordable, magical Orlando adventure!
#2. Find A Resort With Theme Park Packages
Another great way to save money on Orlando theme park tickets is to work directly with a local resort to find theme park packages. These packages usually include discounted theme park tickets packaged with a great family-friendly hotel room so you and your family can rest comfortably while saving lots of money at the same time.
To find the ultimate resort package, identify the theme parks your family wants to visit and then look for large resorts near those locations. For example, you can look at the Orlando vacation packages offered right here at Westgate Reservations. When browsing the different packages, you will notice discounted tickets and other perks for the theme parks that you want to visit most.
So, if you have not booked a hotel for your stay yet, then you can always look to book a package that includes the resort stay and theme park ticket as a vacation package.
#3. Travel During The Off-Season
While the previous options focused on ways to save money by finding discounted tickets online and through a resort, another way to save money on Orlando theme park tickets is to travel during the off-season. For example, you can travel to Orlando between January and February or September and October to save lots of money on theme park tickets. This is because these times are the "off-season" months, as the temperatures are cooler and fewer people tend to visit Orlando theme parks during these months.
The great thing is that you can take advantage of your favorite parks at a fraction of the cost compared to traveling during peak seasons to the same theme parks in other months. You will save money on theme park tickets and experience shorter lines, cooler weather, and a more relaxed atmosphere during these months. It's a win-win for everyone if your schedule and your family chooses to travel to your favorite Orlando theme parks during the off-season.
So, mark your calendars, pack your bags, and get ready to experience the most magical time of year in Orlando, all while saving on theme park tickets. Unleash the joy of off-season travel and create memories that will last a lifetime on a smaller vacation budget!
#4. Purchase Disney's Hopper Pass To Save Money
Unveiling one of the ultimate money-saving secrets for your unforgettable Orlando adventure: Disney's Park Hopper Pass!
The Disney Hopper Pass grants you and your family lots of flexibility to hop between Disney's four main theme parks – Magic Kingdom, EPCOT, Disney's Hollywood Studios, and Disney's Animal Kingdom – all on the same day. The Hopper Pass benefits families seeking discounted Orlando theme park tickets by offering a single pass for multiple parks, often at a lower price than individual park tickets. This means more fun and savings for the whole family!
---
Subscribe today and access the best vacation deals
Vacation packages as low as $99 sent right to your email!
---
---
#5. Invest In Combo Tickets To Different Theme Parks
Calling all thrill-seekers and adventure enthusiasts! Did you know that you can save big on your Orlando theme park experience by opting for combo tickets? Combo tickets are your golden ticket to help your family enjoy multiple parks at a fraction of the cost. By bundling admission to several attractions, these tickets are a fantastic way to make the most of your family vacation without emptying your wallet.
Combo tickets work by granting access to two or more theme parks within a specified period, allowing your family to hop from one magical experience to another while enjoying significant savings. To maximize your savings, look for combo tickets that include the parks you're most excited to visit. Often, the more parks you bundle, the greater the discount. But remember to plan your itinerary carefully, so you can strike the perfect balance between adventure and relaxation.
So, go ahead and create those unforgettable family memories without compromising on quality or excitement. Choose combo tickets, and watch your Orlando theme park dreams come to life at a price that'll have you grinning from ear to ear.
Save Money On A Great Family Vacation!
And there you have it, our top 5 ways to find discount Orlando theme park tickets for a fun-filled family vacation that won't break the bank! As you've discovered, a little research, planning, and savvy shopping can go a long way in making the most of your Orlando getaway.
Be sure to check out our local partners to find the lowest prices on Orlando theme park tickets, and check out our Orlando vacation packages to help you and your family enjoy Orlando theme parks like never before!
---
Want to share our 5 Ways To Find Orlando Theme Park Ticket Deals on your blog or social media?
Go ahead! All that we ask is that you include a link back to this post so your readers can view the full article.
You May Also Like: