Family Travel On A Budget: Everything You Need To Know
Use These Travel Tips To Plan A Budget-Friendly Family Vacation
Is traveling on your family's agenda? With so many vacation destinations, planning a trip for your loved ones is as exciting as the memories you will make. Traveling is notoriously expensive, especially for budget-conscious families. Between accommodations, activities, and transportation costs, it's not hard to break the bank when crafting a family trip. This causes many to shy away altogether from planning a getaway.
But cost shouldn't mean vacations are off the table, even if you have a large family or a tight budget. The truth is that family-friendly travel doesn't have to break the bank. It's possible to plan a vacation the whole family will enjoy without spending a lot of money. All you need is the right resources, some amazing vacation specials, and know-how to get the job done at a price that won't break your bank account.
Let's look at how you can plan a low-cost trip that the whole family will enjoy and some steps you can take on the trip to keep money in your pocket.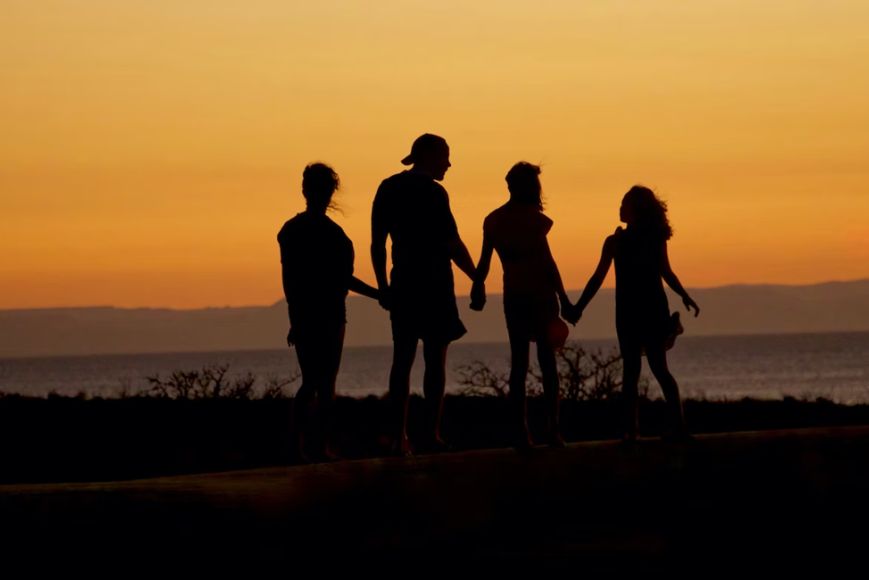 How To Plan An Affordable Family Vacation
Family trips are a priority for families because they allow you and your loved ones to escape the everyday grind and craft experiences that create lasting memories. The first step to planning a budget-friendly vacation is thoughtful planning. This stage is crucial because your decisions will save you big bucks in the long run.
Here are some hacks you can use while traveling to spend less while still planning the vacation of your dreams.
#1. Choose A Resort With On-Site Amenities
As you begin planning your family trip on a budget, you may think resorts must be completely out of the running because you think that your budget only allows for a budget motel. But this couldn't be further from the truth.
Resorts are a great option to enjoy a low-cost vacation because many resorts, like those at Westgate Reservations, offer excellent packages and amenities for family-friendly travel. These cost-saving perks include free on-site activities, gift cards, and amenities that will help you stretch your vacation budget.
For example, Florida locations offer family-friendly two-bedroom suites with unlimited Orlando water park fun. This means your family can spend the day at the water park, retreat to your rooms to rest, and then return for more fun activities for no additional cost. Instead of spending excessive cash at some of the nearby popular attractions, like Disney World and Universal, you can save money on theme park admission by spending time in the on-site water park.
Don't forget some resorts also offer free local transport to nearby attractions and on-site amenities like laundry services, gyms, pools, water parks, and playgrounds that are included in the booking price. This will free up room in the budget to make even more memories with your family and maybe even plan last-minute excursions that wouldn't have otherwise fit into your travel plan.
#2. Consider Several Possible Destinations
The cost of your family vacation will vary depending on where you want to travel and the local economy that you are traveling to. For example, food and other goods tend to cost more in New York City than in destinations like Gatlinburg, TN. It's always a good idea to consider where you want to travel when you build a vacation budget.
Be sure to check local costs like gas, food, and entertainment so you are not caught off guard when you arrive at the destination. Google is your friend when looking for cheaper alternatives to your dream destination, so settle in with a beverage and learn which locals other budget-conscious travelers choose for their families.
#3. Take Advantage Of The Off Season
It may be easier to plan your family vacations around school breaks, but the truth is that traveling during Christmas, spring break, or even summer vacation is much more expensive than traveling in the off-season. Booking a family trip outside peak times is a great way to snag cheap flights or a hotel room that is usually outside your budget. Because these popular travel destinations experience a dip in bookings, they are willing to offer steep discounts to get visitors through their doors.
You can plan around a long weekend and research when the best times to travel to a specific location are based on where your family wants to visit. During research, be sure to take note on the most popular times to travel and when the off season is for your desired destination. Many times you can save thousands of dollars by simply traveling during the off-season. Not only will you save money, but you will also miss the crowds!
#4. Carefully Select Accommodations And Transportation
Whether traveling to your destination or getting around your vacation spot, the accommodations and transportation categories are often among the most expensive in your travel budget. But if you know where to look, you can save big bucks by selecting the best options for transportation and accommodations during the trip.
Let's look at how you can shrink your transportation and accommodations budget so you can put that money towards making memories once you arrive at your destination.
Keep an eye on travel vacation deals: You can find several family vacation packages at a steep discount at Westgate Reservations. Be sure to check out dates, locations, and the type of vacation you and your family are looking for to help save money!
Opt for budget airlines: Save on airfare by reserving flights with budget airlines. You may have to make some adjustments, like packing lighter so you only take what fits in your carry-on to save money on baggage fees.
Consider using public transportation: If you're traveling to a big city like New York, you can skip a car rental and opt for public transit. Many destinations also have Uber and taxis, so you can take the family around town without the need to rent a car.
See if you can use credit card points: If you are collecting points or miles on your credit card, they can come in handy for cutting costs as you plan your vacation. Research what you can use them on and what perks the card carries to help you stay on budget.
Choose a large suite: If you're traveling with a large group then you can save money by splitting the cost of a large suite. Many suites at Westgate Reservations come with full-size kitchens and can sleep with several families. All of these factors can save you money in the long run, and sticking to your family travel on a budget agenda.
The more money you can save on getting to your destination, the more you'll be able to do once you're there. So focus on cutting costs on travel and accommodations to help stretch your getaway budget.
#5. Look For Discounts At Every Turn
It never hurts to ask for a discount for everything from entertainment tickets, food and events. The worst that can happen is there isn't one available. But you never know until you ask! For instance, your hotel or resort may offer discounts for first responders, military personnel, or teachers.
Even if you are not eligible for these types of discounts, you can always find budget-friendly vacation specials to help stretch your budget. So, call ahead to see if there are any coupon codes or discounts on the accommodations and activities you'll need once you arrive at your destination.
Money Saving Tips For a Budget-Friendly Getaway For The Whole Family
Now that we covered a few ideas for saving money on your next family vacation, now is the time to look at some other things to keep in mind to help you save money on a great vacation. Even if you find the best deals before you travel, you may end up spending a lot of money on unexpected expenses like souvenirs and food. Here are some tips to help you save money once you and your family arrive at your vacation destination.
Collect experiences, not things: Souvenirs are costly and can add up quickly, especially if you have more than one child. Skip buying things and opt for kid-friendly experiences that will allow them to make memories that will last a lifetime. If you want something tangible to remind you of the experience, spring for the souvenir photo rather than a plastic trinket that will end up at the bottom of the toy box.
Look for free things to do: Even the most popular tourist spots have free activities to offer. You just have to know where to look. Ask the experts at the local visitors center or the concierge at your hotel for the inside scoop on free activities that your family will enjoy.
Save on food and beverages: Hotels and resorts, like Westgate, offer family suites with built-in kitchens, meaning your family saves a lot of money on dining out by preparing foods in the comfort of your hotel room. Additionally, purchase snacks at a grocery store rather than in tourist-heavy areas. Carry a water bottle to refill instead of purchasing bottled water whenever someone gets thirsty.
Planning goes a long way when staying within budget on a family vacation. So do some research specific to the area you're visiting to see how other families managed their affordable family getaways. You too, can enjoy family travel on a budget in no time!
Choose Westgate Resorts To Make Memories While Saving Money
A family vacation is a worthy investment for any budget. It allows you to have experiences and make memories that your children will fondly remember. With a bit of preparation and planning, you can organize a trip that will go down in family history.
Frequently Asked Questions
Camping at a national park or a road trip to a city close to home are great examples of cheap family trips.
Some common travel mistakes to avoid during your next vacation include sticking exclusively to tourist areas, overpacking, and not having a game plan.
---
---
Want to share our Family Travel On A Budget post on your blog or social media?
Go ahead! All that we ask is that you include a link back to this post so your readers can view the full article.
You May Also Like: