As the saying goes, Disney World (is known as) the happiest place on earth. But don't be mistaken, it can also be one of the most expensive places to visit. Between park tickets, accommodations, food, and souvenirs, an Orlando family vacation to Disney can quickly add up. Luckily, with some planning and budgeting, it is very much possible to enjoy all that the theme park has to offer without causing financial stress.
To provide relief for you and your family, we've gathered 50 tips and tricks for saving money at Disney World, so you can make the most of your vacation without sacrificing fun or memories. From booking the right accommodations to in-park recommendations, we've got you covered when it comes to planning a trip to Disney World on a budget. By the end of this read, you'll be ready to enjoy a magical, and yes, affordable experience.
---
Tickets:
---
Go to Disney during off season when ticket prices are lower.
If you plan on going to more than one Disney park, buy a Multi-Day pass!
Florida Residents can save up to 30% on certain Disney tickets.
Ask the parks about AAA discounts.
U.S. Military Members can enjoy specially priced park tickets.
Annual Passholders get a discount on tickets; have them buy your tickets.
Consider going before your child turns 3 and that's one less ticket to buy.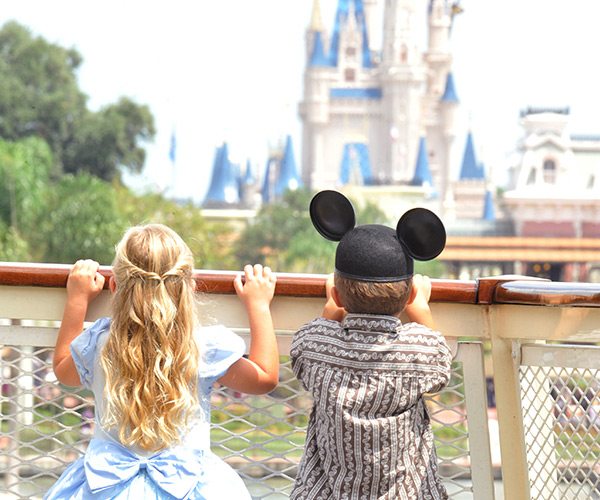 ---
---
Time Savers:
---
Skip the long lines for 2-3 of your favorite attractions with Disney's Genie+ Lightning Lane.
Download Disney World's official app to view waiting times and plan your day at the park.
Go early to avoid the crowds and find shorter lines.
Use Disney's official app to order your lunch or dinner in the theme park.
If you are staying in a villa with a kitchen, consider ordering groceries online using Walmart Grocery Pick-up or InstaCart and avoid using your vacation time for grocery shopping.
Buy souvenirs after the parks close. Many don't realize when the parks close end of day, it's the attractions that close. Shops can stay open 30-60 minutes afterwards, leaving you more time to enjoy the rides by day.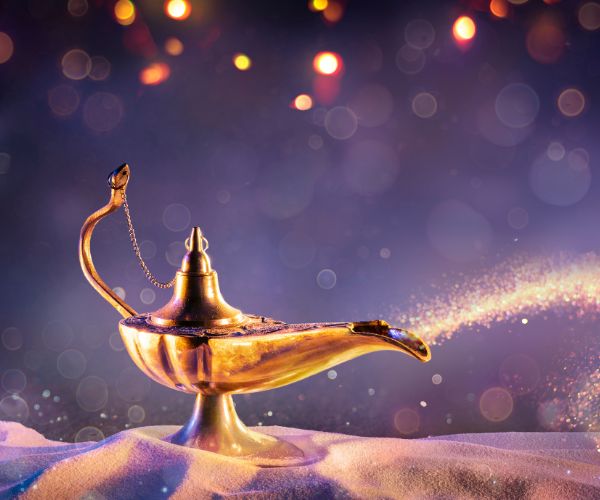 ---
---
Hotel:
---
Orlando offers many hotels close to the theme parks, so consider staying at a non-Disney resort or hotel.
Some hotels offer a first responder discount; make sure to ask!
Hotels also offer educators discounts! Keep yours on hand to verify your credentials.
If you are a member of a Hotel Rewards system, use your points to save on your stay.
Book a vacation rental or villa that includes a kitchen and all the amenities from home.
If you're traveling with a large family, review tips to find the perfect hotel.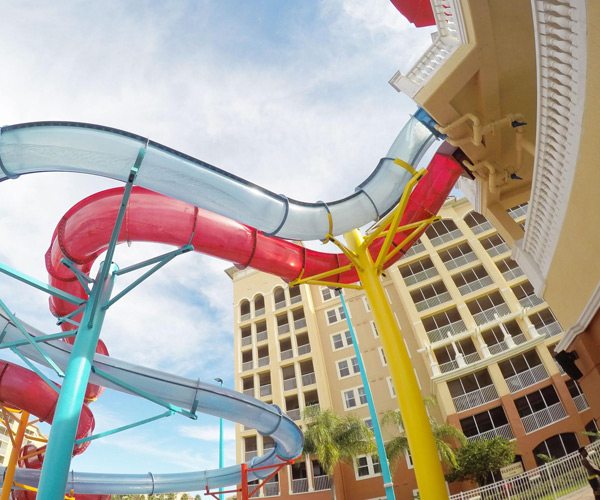 ---
---
Transportation:
---
If you are staying near the parks, take an Uber or Lyft to the parks to avoid paying parking fees.
Ask your resort or hotel about any free shuttle transportation to the parks.
If you live in the states near Florida, consider driving to Orlando, FL instead of buying expensive flights.
If you do fly to Orlando, don't check extra bags since many villas and vacation rentals include a washer and dryer.
Use complimentary Disney buses, monorail, and boats.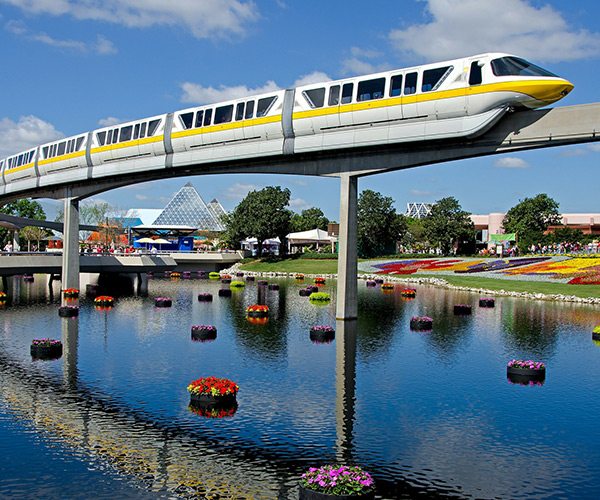 ---
---
Food:
---
Pack water bottles that you can refill in the many water fountains around the parks.
Bring snacks!
Make Advance Disney Reservations up to 60 days before your arrival (highly recommended).
Some of the Disney World Restaurants offer a free birthday dessert.
Buy Themed Mugs at the theme parks that you can refill as many times as you want during the day.
Ask for a cup of ice water at any Disney counter service restaurant. It's free!
Check if your resort or hotel offers complimentary breakfast.
If you are staying at a villa or vacation rental, you can stock up the fridge and even cook a few meals at your home away from home.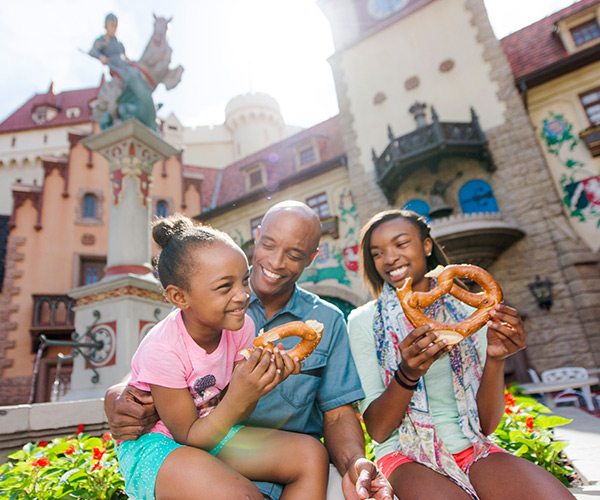 ---
---
Activities:
---
Take a stroll around Disney Springs.
Buy souvenirs outside the park.
Make your own Character Autograph Books.
If it's your birthday, special occasion or first visit, ask for a free Celebration Button at the theme park.
Check the free Character Photo Spot with Disney Visa Card.
Bring your own camera and have photographers take pictures or look for selfie spots.
Buy your princess or character costume online instead of at the parks.
Look for the Craft Stations around the World Showcase Crafts at Epcot.
Admire beautiful animals at Disney's Animal Kingdom.
Ask about the free Disney Transportation Collector Cards at the parks.
Take a fun stroll around Disney's Boardwalk.
Find Hidden Mickeys at Walt Disney World Resorts.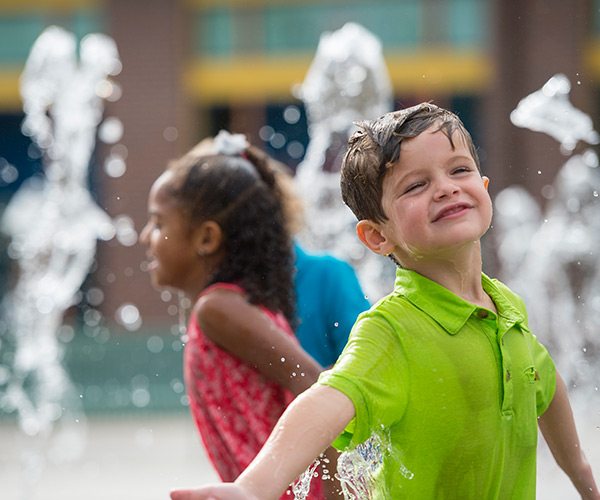 ---
---
Other:
---
Bring your child's stroller and avoid renting one.
Bring a poncho or umbrella since they can be pricey at the parks.
Use Disney's free Wi-Fi throughout the parks.
Give kids a Disney gift card to keep them on a budget.
Buy a small portable fan outside the park since you will find them at a lower price than at the parks.
Just Don't Go - Consider these other 50 Things to Do Besides Theme Parks.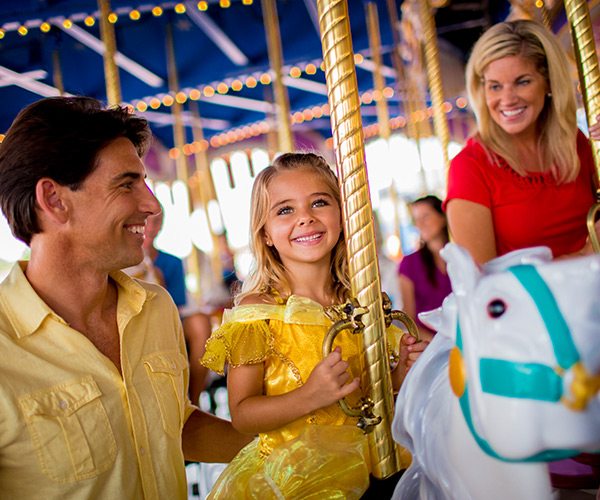 ---
---
---
In conclusion, planning a Disney vacation on a budget does not have to be challenging. By following these 50 tips, you can save money in a variety of ways. Remember to do your own research, be flexible, and prioritize what's most important to you and your family. With some effort and creativity, you can look forward to a combined affordable and unforgettable Disney vacation!
---
Want to share our Disney World on a Budget list on your blog?
Go ahead! All that we ask is that you include a link back to this post so your readers can view the full list of 50 Ways to Save on Your Disney Vacation.
You May Also Like: