We all love the Disney World theme parks and the new attractions they are opening this summer, but sometimes that also includes longer lines and wait times. This shouldn't stop you from going to Disney World though! Because there's so much more to the parks than just the attractions. In fact, here are four Disney World adventures that you can try out today, tomorrow or even on a super packed day - and none of these involve the words "lines" or "waiting."
Sorcerers of the Magic Kingdom
Location: Magic Kingdom
When you step foot on the happiest and most magical place on Earth, it should come as no surprise that you will experience true magic. What do we mean? Well, in 2012, Magic Kingdom introduced what they call "Sorcerers of the Magic Kingdom." This interactive card game allows you to become Merlin's apprentice sorcerer and find fragments of all the iconic Disney villains throughout the theme park. Because this scavenger hunt only involves cards and portals around Magic Kingdom, you won't be experiencing any long lines around the park!
Oh and the best part? The Sorcerers of the Magic Kingdom is already included in your theme park admission. All you need to do to participate is sign up at the Firehouse at Main Street, U.S.A. At the Firehouse, you will receive a map and a pack of spell cards. These are all the ingredients you will be needing to start your 9 quests! As you probably guessed, the map will allow you to locate the Magic Portals around the park, and the spell cards will help you defeat the evil villains. Sounds cool, right? It is the perfect way to entertain your family and explore the Magic Kingdom park like never before.
Wilderness Explorers
Location: Disney's Animal Kingdom
Your kids are going to love this adventure! The Wilderness Explorers quest invites you to explore Disney's Animal Kingdom theme park with Russell and his dog Dug. Yes, you've probably heard those names before and you might recognize these fun and loving characters from the film Up!. Once you complete the challenges throughout Disney's Animal Kingdom, you will earn some cool sticker badges. For instance, after you explore dinosaur fossils, you will earn the Dinosaur Badge!
To participate, just visit the Wilderness Explorers headquarters located on the bridge between the Oasis and Discovery Island. You can also grab your Wilderness Explorers field guide in Africa, Rafiki's Planet Watch, Asia and Dinoland U.S.A. If you have preschoolers or young kids, this adventure is worth checking out.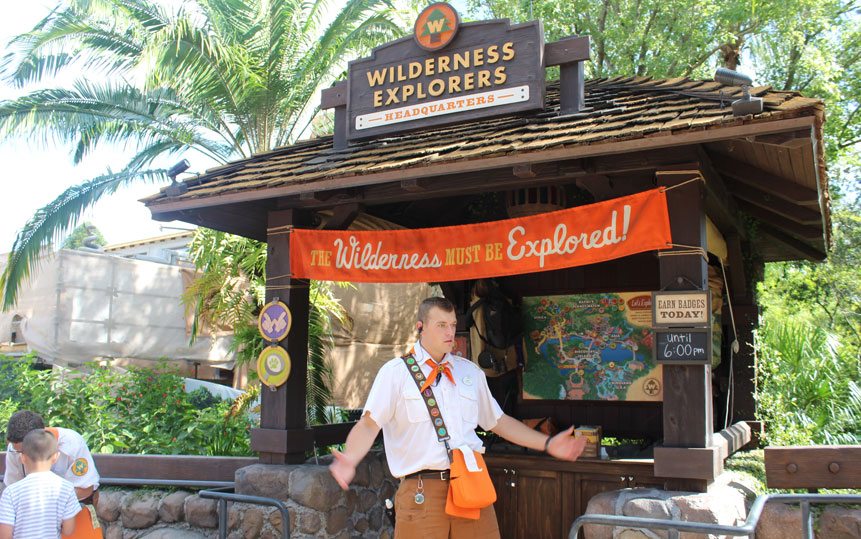 Disney Phineas and Ferb: Agent P's World Showcase Adventure
Location: Epcot
Another exciting challenge, well in this case it's a mission, is waiting for you and your family at Epcot. Agent P, from Disney Channel's Phineas & Ferb, wants you to decipher clues around the park that will help him defeat his arch-nemesis. This interactive mission starts off with connecting your smartphone to OWCA, "The Agency", which you can actually do directly on your phone without going to a kiosk or specific location at Epcot. Once you've set it up, you will receive your clues via text that will help you complete this important mission. Each Agent P's World Showcase Adventure takes about 30-45 minutes so this is a good way to explore the park and not wait in lines.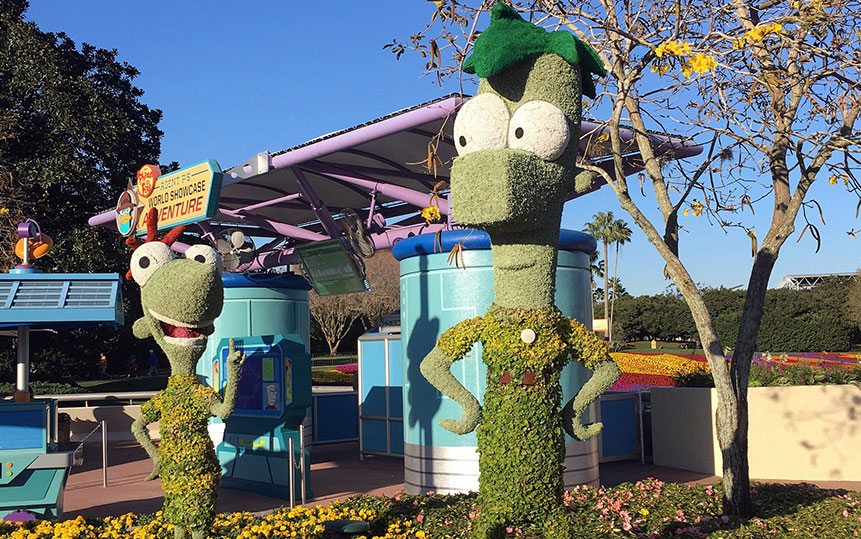 Source: Jared / Flickr
Jedi Training: Trials of the Temple
Location: Disney's Hollywood Studios
Being a Jedi Knight is a big deal and Disney's Hollywood Studios makes it possible for kids! The Jedi Training: Trials of the Temple experience shows all the new recruits how to become one with the force and teaches all the skills needed to defeat the Star Wars villains. To participate in the training, kids must be between the ages of 4 and 12 and register at the Indiana Jones Adventure Outpost. Because this is a first-come, first-served experience with limited availability, we recommend that you register as soon as you arrive to Disney's Hollywood Studios. Needless to say, your kids are going to love this new adventure!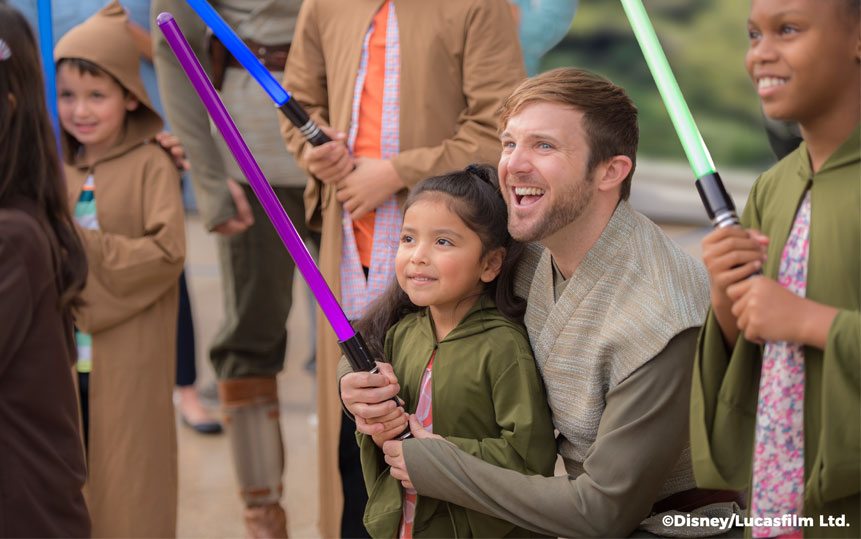 To all the Disney World fans and pros out there, what other Disney World fun tips and tricks do you have? Share them in the comments section below.
You May Also Like:
Share this Blog with you Friends!