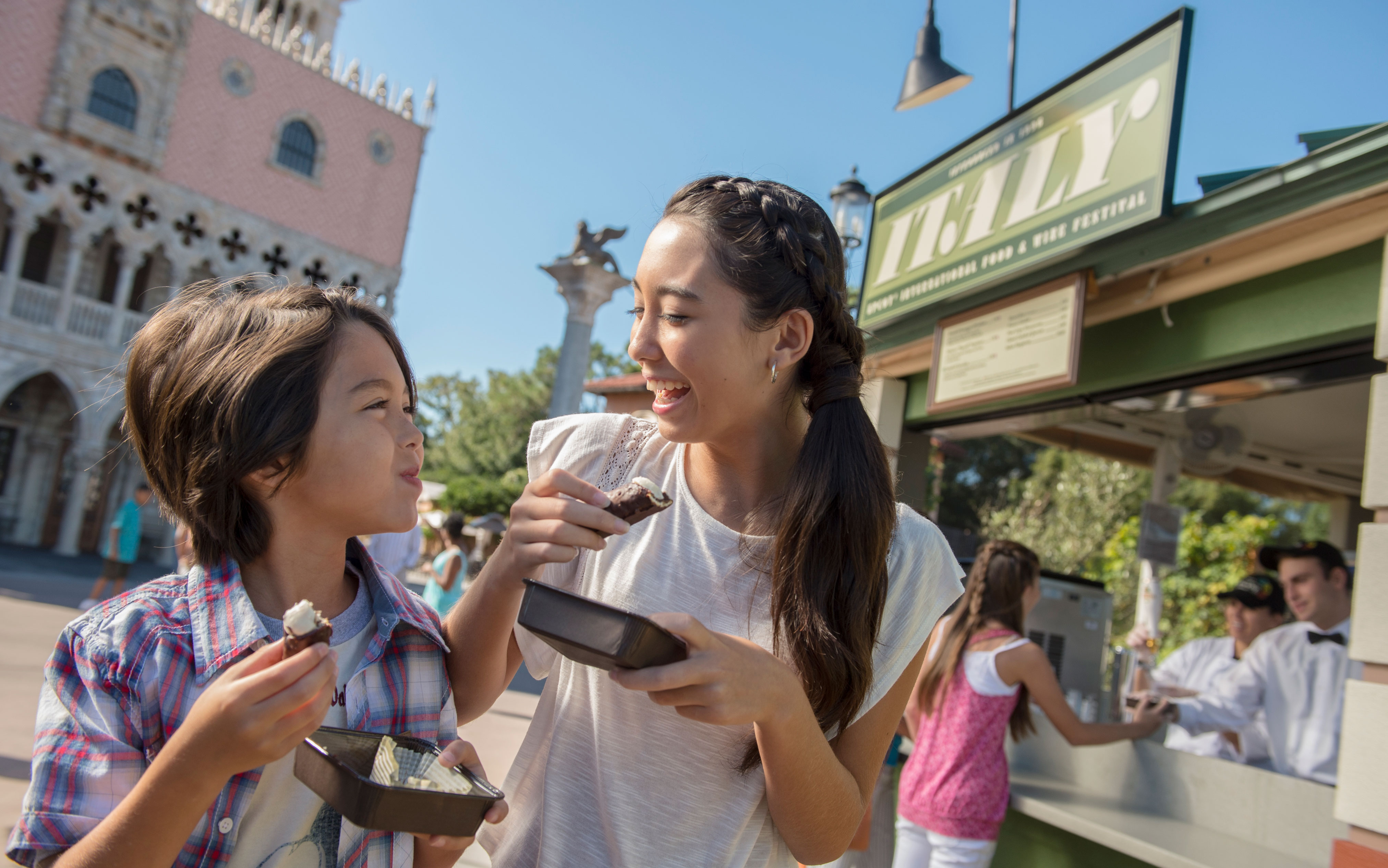 ---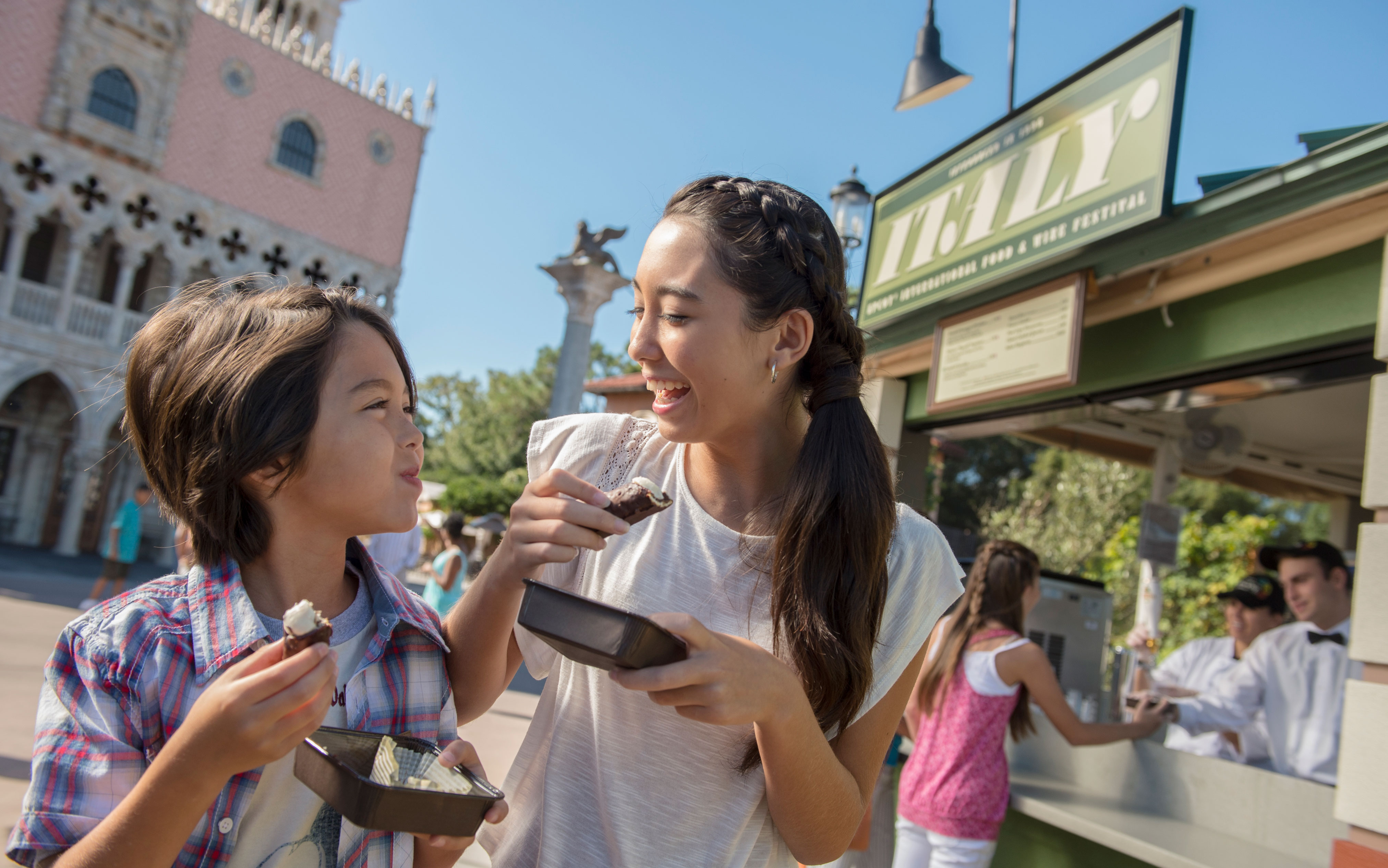 ---
---
Epcot - Walt Disney World
Contrary to what some would believe, Epcot is not just a Disney World Resort theme park for mom and dad. In fact, it's a park with some spectacular rides, unique animal interactions, exciting live shows and a spectacular nighttime display the entire family will enjoy. Epcot is also home to two of Disney's most popular annual events - the International Flower & Garden Festival and the International Food & Wine Festival.
---
Lowest Rates on Disney Vacations
---
Make Family Vacation Memories at Disney World Epcot
Opened near Orlando, Florida in 1982 and originally name EPCOT Center, the theme park's name is an acronym for Walt Disney World Resort's Experimental Prototype Community of Tomorrow, and it celebrates the world's technological innovation, creativity and ingenuity.

Now guests can celebrate the Magic of fascinating cultures and wonders of the world through dazzling shows, interactive experiences and amazing attractions. Marvel at the power of the human imagination. Experience the joys of Soarin', a spectacular Journey that'll send you 40-feet in the air in an amazing free-flying attraction. Then gather around the World Showcase Lagoon for a true nighttime Adventure – a laser light show complete with fireworks!
---
---
---
---
Start Planning your Orlando Resort Experience!
Need Help? Contact Us!
---
MON-FRI:
9:00AM - 10:00PM EST
SAT-SUN:
10:00AM - 6:00PM EST
Explore Your Disney World Epcot Vacation
At Epcot in Walt Disney World Resort in Florida, you'll discover intriguing attractions, experience thrilling rides and visit enchanting international pavilions while exploring two unique realms - Future World and World Showcase. Enjoy the attractions but be sure to take time to experience the gardens, music and new technologies, and to try some new foods and refreshments from around the world. The World Showcase section typically opens a couple hours after Epcot opens but stays open later than Future World.
Our convenient resort properties are like staying at a Disney Resort or Disney Resort Hotel - we offer the convenience of exclusive resorts being just one mile from the Disney gates. We offer vacation packages to fit every family and budget. Plus we offer a convenient customer cancellation policy.
Explore the Benefits
Spacious Room Accommodations
Unlike a typical cramped hotel room, your Westgate accommodations offer plenty of room and privacy for the entire family. You'll enjoy separate living, eating and sleeping areas and in units with separate bedrooms, there's lots of privacy for both kids and adults.
---
Incredible Room Features
Each suite or villa includes everything you need, including a fully equipped kitchen, spacious living area, private balcony or patio, and in some room types, even a washer and dryer! The kitchen alone can help you save substantially by not having to eat every meal at a restaurant or purchase a Disney Dining Plan. Instead you can fix snacks and create your own dining plan from the comfort of your home away from home villa!
---
Unlimited Fun
For those days that you want to just relax around the resort, with our vacation packages we offer properties with amenities like multiple heated outdoor swimming pools and hot tubs, game rooms, miniature golf, water parks, basketball, volleyball, scheduled activities, fitness center, paddle boats, and the list goes on and on.
---
---
On-Property Dining Options
Whether you are looking for a quick snack, lunch, or dinner, our Orlando resorts offer a variety of dining options. Enjoy everything from award-winning, full-service restaurants like Drafts Sports Grill to a taste-tempting ice cream sundae.
---
Pet-Friendly Rooms
We understand that no furry friend should be left behind! That's why our luxury resorts have rooms available for guests traveling with their kids, dogs and cats. See our pet policy for more details when booking your vacation and enjoy pet-friendly lodging.
---
---
World Showcase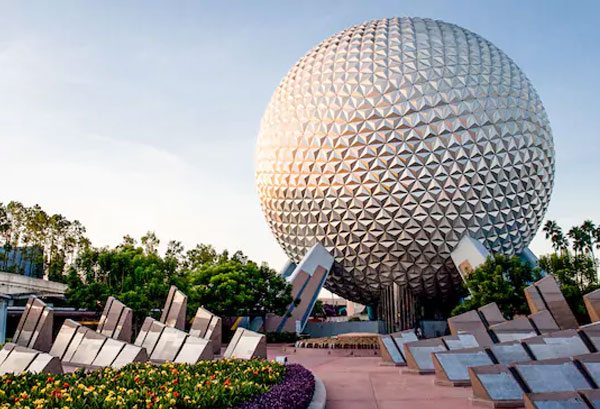 Clustered around a beautiful lagoon, Epcot's World Showcase is loaded with cultural attractions, entertainment and experiences. Sample the culture and cuisine of Mexico, Canada, China, Norway, Germany, Italy, Japan, Morocco, France, United Kingdom and the United States. Most country Pavilions offer table and counter serve style restaurants and cast members come from the "country" you are visiting. Be sure to return to World Showcase in the evening to experience the spectacular IllumiNations: Reflections of Earth, Epcot's nightly fireworks, laser and water show all choreographed to an inspirational musical score.

Your World Showcase Adventure at Epcot Disney World is not complete without a visit to the Norway Pavilion which features the "Frozen Ever After" attraction. Guests board an ancient Norwegian vessel and sail off on a boat ride to Arendelle, meeting Anna, Elsa, Olaf, Kristoff and more along the way. Or you can meet Anna & Elsa at Royal Sommerhus.
Future World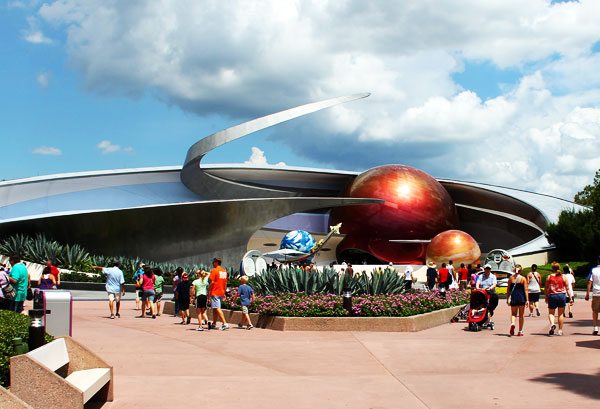 Future World offers a number of intriguing pavilions designed to showcase technological imagination and science. The centerpiece is Spaceship Earth, a giant, geodesic globe. Future World also features three popular Epcot Attractions. You may want to use the Disney FastPass option to save time waiting in line for these Epcot rides: Soarin', Test Track, Mission:Space.
Frequently Asked Questions
Parking for all Walt Disney World theme parks is currently $20 per car, per day.
The park typically opens at 9 am with access to Future World attractions. The World Showcase area usually opens two hours later at 11 am.
The 11 International pavilions include: Mexico, Canada, China, Norway, Germany, Italy, Japan, Morocco, France, United Kingdom and the United States
At 300 acres, the park is the second largest of Walt Disney World's four major theme parks. Disney's Animal Kingdom is the largest at 580 acres. Disney's Hollywood Studios is 135 acres while Magic Kingdom is the smallest at 107 acres.
The nightly fireworks show, "IllumiNations: Reflections of Earth" takes place around World Showcase Lagoon. The 12-minute spectacular features fireworks, balls of fire, neon, laser lights and music. The event usually begins at 9 or 10 pm depending on the time of year or if it is a holiday season.
---
---
---
Start Planning your Orlando Vacation
Resort Stays just minutes from Disney