Disney's Animal Kingdom Theme Park at Walt Disney World Resort

---
When is a zoo much more than a zoo? When it's Disney's Animal Kingdom theme park!
Animal Kingdom Theme Park at Walt Disney World near Orlando, Florida offers a fascinating adventure for the entire family, with a unique combination of attractions, rides, live shows, and the majesty of nature along with an extraordinary array of wild creatures. This special Walt Disney World Resort adventure offers everything from thrilling roller coasters, up-close animal encounters and learning opportunities to a 14-story high, 50-foot wide Tree of Life featuring 325 animal carvings.
Make Magic and Save with Discount Tickets
As the number 1 authorized seller of Disney tickets, Westgate Resorts is your ticket to all the fun. We offer everything Disney World, including 1-day tickets, a same day base ticket or multi-day tickets, Park Hopper options, Florida resident admission tickets and more. Better yet, when it comes to Disney World Tickets, you won't find better discounts. Because we sell so many Theme Park tickets, we can offer Discount Tickets and discount Orlando vacation packages you just won't find anywhere else. And we can help you make your Walt Disney World vacation even more magical by helping you with Discounts and tickets to other parks, as well, including Magic Kingdom, Epcot, Typhoon Lagoon Water Park, Blizzard Beach Water Park and more. Other area Disney attractions include the Oak Trail Golf Course, Winter Summerland Miniature Golf Course and the Fantasia Gardens Miniature Golf Course. Our Walt Disney World Theme Park tickets are also available at special discounts such as our Military Discount. Ask us about discounts off the gate price, park-to-park tickets, regular tickets, value season dates, peak tickets, blockout dates, and any limited-time offers. You'll also save time when you pre-purchase your ticketsor MagicBands and skip the long ticket lines.
---
---
---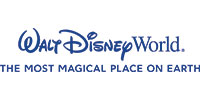 Valid at:
Magic Kingdom Park
Animal Kingdom
Hollywood Studios
Epcot
Purchase
Park Hopper option: Available
Park Hopper Plus option: Available
Water Park and Sports option: Available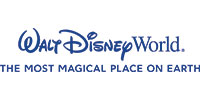 Valid at:
Magic Kingdom Park
Animal Kingdom
Hollywood Studios
Epcot
Purchase
Park Hopper option: Available
Park Hopper Plus option: Available
Water Park and Sports option: Available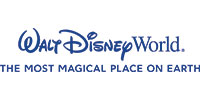 Valid at:
Magic Kingdom Park
Animal Kingdom
Hollywood Studios
Epcot
Purchase
Park Hopper option: Available
Park Hopper Plus option: Available
Water Park and Sports option: Available

---
---
Experience the Wild Side at Walt Disney World
Get your park ticket and see how Disney storytelling comes to life at Animal Kingdom Theme Park at Walt Disney World Resort's wildest park!
Walt Disney World in Central Florida opened its fourth major Theme Park - Animal Kingdom - appropriately enough on Earth Day in 1998. The theme park features more than 1,700 animals spread across eight themed areas: Oasis, Discovery Island, Camp Minnie-Mickey, Africa, Rafiki's Planet Watch, Asia, Dinoland USA and the all-new Pandora - The World of Avatar! The Theme Park is fully accredited by the Association of Zoos and Aquariums yet it offers so much more than your typical zoo.
Animal Kingdom Theme Park's centerpiece is the massive Tree of Life. Visible from many areas of the park, guests can view the towering icon from all sides to view the 325 different animal carvings. Experience more Magic when you go inside the base of the tree itself to find a 3D movie and multimedia show entitled, It's Tough to be a Bug.
Expedition Everest
Popular rides include Expedition Everest - Legend of the Forbidden Mountain, a pulse-pounding roller coaster that takes guests careening through the Himalayan Mountains, both forward and BACKWARD! If you're looking for a fun-filled scare, try DINOSAUR, a prehistoric ride on a Time Rover where you'll travel back in time to try and rescue an Iguanadon before extinction by a giant meteor. Beware as you may come face-to-face with some other prehistoric creatures along the way!
DINOSAUR
Disney World Magic for the younger set includes DinoLand USA where you'll find attractions like the Boneyard - an educational playground themed around a replica of a dinosaur dig site. Kids can explore and enjoy rope ladders, slides, tunnels and multiple levels. You can even pretend to be an archaeologist and dig the replica remains of a 10,000 year old wooly mammoth. This area of the park also includes Chester & Hester's Dino-Rama, a mini land with a brightly colored midway or rides and games of chance. Rides include the Triceratop Spin and Primeval Whirl, a mini roller coaster. When you're ready for a break, try an ice cream at the Anandapur Ice Cream Truck.
Another popular stop in DinoLand USA is the live musical show, Finding Nemo - The Musical. Enjoy the sights, sounds and story of Nemo's undersea world through the magic of puppetry, amazing acrobats and an assortment of dancers. Other animal-themed adventures include Affection Section, Discovery Island Trails, Gorilla Falls Exploration Trail, Kilimanjaro Safaris, Pangani Forest Exploration Trail and many more.
Yes, you can customize your own vacation package!
Call us now 1-877-288-7422
Pandora - The World of Avatar
This exciting new adventure celebrates the popular avatar movies and celebrates the wonders of nature. Experience 3D rides like Avatar Flight of Passage where you'll fly on the back of a mountain banshee. Experience the Na'vi River Journey, a trip through a bioluminescent rainforest. Visit the Valley of Mo'ara, where you can hike amid floating mountains with glowing flora and fauna.
---
Did we mention the part about Animal Kingdom at Walt Disney World also being a zoo! Fun visits to the park allow guests to see African Lions, Asian Tigers, Rhinoceros, African Elephants, Western Lowland Gorillas, Sharks, Stingrays, Tamarins, Sea Turtles, Migratory Birds, Giraffes, Okapis, Horses, Vultures, Zebras, Flamingos, Gibbons and many more. Experience up-close encounters on attractions such as the Maharajah Jungle Trek - a self-guided walking tour, stroll down the Gorilla Falls Exploration Trail, or ride in an open-air jeep for a tour of the lush African savanna on Kilimanjaro Safaris. If you like Water Park Fun, try a ride on the Kali River Rapids!
Gorilla Falls Exploration Trail is a unique walking trail that leads Guests to a 5-acre habitat for lowland silverback Gorillas. A glass viewing area offers excellent photo access to the family of gorillas. Nearby, you'll find the Festival of the Lion King, another 30-minute live show based on the popular Disney movie, The Lion King.
Your valid discount tickets to Walt Disney World's Animal Kingdom also offer you an opportunity to skip the long lines at some of these popular in-Park attractions by taking advantage of the FastPass+ option.
Get FastPass+ and Avoid the Lines
As your trusted source for authorized Disney World tickets, Guests can safely and securely purchase your Disney World Animal Kingdom theme park tickets in advance. In addition to the amazing savings with our discount ticket prices, you'll can also save time and aggravation by not waiting in long ticket lines at the parks.

Depending on the time of year, lines can get long at all of the Disney World parks. But you can avoid those lines on at least three of your favorite rides or attractions when you utilize the FastPass+ option.
Know before you go
Kids up to age 3 enjoy free admission and will not need Walt Disney World tickets to enter.
Standard parking rates at Animal Kingdom requires a fee of $20 per day and the parking pass is also valid that day at Magic Kingdom Park, Epcot and Hollywood Studios, as well.
Frequently Asked Questions
We offer a variety of Disney vacation packages and add-ons that include tickets for Animal Kingdom. Of course, additional tickets may also be available to you at a discounted rate.
The standard one-day ticket provides Animal Kingdom admission for one full day.
Standard single-day tickets to Animal Kingdom are valid for up to 14 days after first use.
Your Animal Kingdom admission is valid for all rides, shows and other attractions inside the park. You will only pay extra for incidentals including food and drink as well as souvenirs, or photopass purchases, etc. Check out the open air plaza at Harambe Market for many of these extras!
Yes, our year-round Orlando vacation packages may be upgraded with additional nights, room upgrades and additional tickets for other area theme parks, Broadway-style dinner shows and attractions such as SeaWorld, Aquatica, Legoland, airboat rides, and other world-class adventures.
Certain items are prohibited from Disney parks. These include drones, skateboards, scooters, inline skates, shoes with built-in wheels, alcohol and drugs, strollers larger than 36" x 52", suitcases, coolers or backpacks larger than 24" x 15" x 18", wagons, weapons, toy guns, folding chairs, selfie sticks, large tripods, glass containers (except small containers such as baby food jars), pets or other animals (except service animals), and other items deemed harmful or disruptive. Balloons and straws are banned from Animal Kingdom as they could be harmful to the animals.
---
---
Additional Disney Links
---