Find Resorts Near Disney!
Tickets Vacation Packages FAQs
Disney's Hollywood Studios Tickets
Salute the world of showbiz — from Hollywood classics to the best in popular entertainment. Take center stage as the star of your own adventure: from rock 'n' roll fantasy to Broadway-style stage spectaculars, from the silver screen to the TV screen to behind the scenes. From roller coasters and thrill shows to a behind the scenes look at the movies, the fun never ends.
Of course, you'll also find plenty of Disney stage performances, too, including Beauty and the Beast – Live on Stage, Indiana Jones Epic Stunt Spectacular, For the First Time in Forever: A Frozen Sing-Along Celebration and more at the one and only - Disney's Hollywood Studios.
Here you'll dive into Disney's Hollywood Studios with Westgate Reservations, where every family becomes the star of their own cinematic story. Secure your ticket to stardom today for you and your family with discounted Disney Hollywood Studios tickets!
---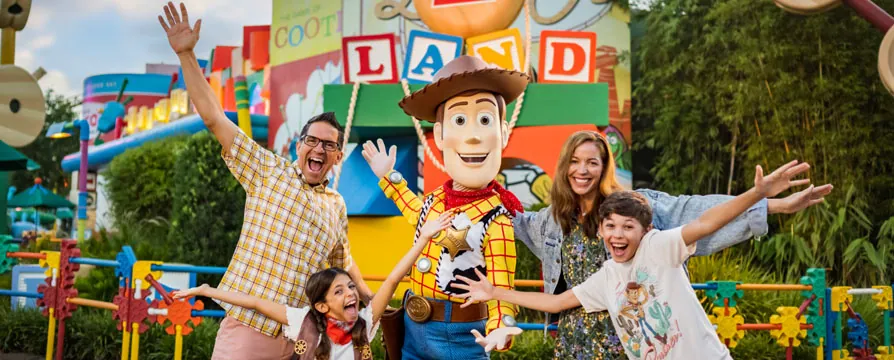 ---
A Disney Adventure The Whole Family Will Love
Step into the glitz and glamor of the silver screen without the silver price tag at Disney's Hollywood Studios. Westgate Reservations brings you closer to the magic, making every family member the star of their own blockbuster adventure.
Thrill enthusiasts can get their fill of fun on a coaster such as Rock 'n' Roller Coaster starring Aerosmith, a 0-to-57 mph in less than 3 seconds ride featuring the rock music of Aerosmith. Meanwhile, The Twilight Zone Tower of Terror takes guests up the 13-story haunted hotel elevator. When the cable snaps, you'll be sent through a series of plunges, complete with plenty of visual and audio effects. Other favorite adventures include the sci-fi adventure Star Wars: Galaxy's Edge, Toy Story Mania, Muppet Vision, Pixar Place, Animation Courtyard, and Wonderful World of Animation! Don't forget the nighttime spectacular, Fantasmic with it's pre-show, fireworks and laser lights. You can also find dine-in food and treats at a variety of locations around Echo Lake and throughout the park.
---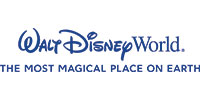 Valid at:
Magic Kingdom Park
Animal Kingdom
Hollywood Studios
Epcot
Purchase
Park Hopper option: Available
Park Hopper Plus option: Available
Water Park and Sports option: Available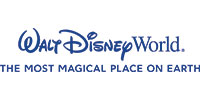 Valid at:
Magic Kingdom Park
Animal Kingdom
Hollywood Studios
Epcot
Purchase
Park Hopper option: Available
Park Hopper Plus option: Available
Water Park and Sports option: Available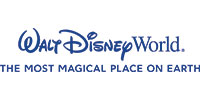 Valid at:
Magic Kingdom Park
Animal Kingdom
Hollywood Studios
Epcot
Purchase
Park Hopper option: Available
Park Hopper Plus option: Available
Water Park and Sports option: Available

---
Find The Best Price For Disney's Hollywood Studios For Your Family
Lights, camera, savings! Dive into the heart of cinematic magic with Westgate Reservations' discounted Disney Hollywood Studios tickets. Whether you're squeezing in a star-studded day or planning an epic four-day film journey, we've got a ticket tailored just for you:
View our Westgate Disney packages for Hollywood Studios.
Craft your dream Disney storyline without the Hollywood price tag, only with Westgate. Action!
Discount Disney packages are available now! Call 1-877-288-7422
Need Help? Contact Us!
---
MON-FRI:
9:00AM - 10:00PM EST
SAT
10:00AM - 6:00PM EST
SUN
Closed
Experience Everything That Hollywood Studios Has To Offer
Enter a realm where Hollywood's finest tales come alive in Disney's Hollywood Studios, a park divided into eight riveting sections with the best Hollywood Studios rides that capture the essence of entertainment.
Hollywood Boulevard
The heart of the Studios, Hollywood Boulevard, throws you into a bygone era with its vintage ambiance. Walk amid legendary landmarks, discover exquisite shops, witness grand parades, relish a meal at the renowned Brown Derby, and enjoy Mickey & Minnie's Runaway Railway.
Grand Avenue
Journey through the reimagined area made up of the former Streets of America and the Muppets Courtyard. Engage with the Muppets in 3D and enjoy a few choices for dining.
Echo Lake
Nestled around a whimsical, Mickey-shaped lagoon, Echo Lake offers attractions that range from the Star Wars escapade, Star Tours - The Adventures Continues, and heart-pounding stunt shows to various dining options. Dive in and revel in the nostalgia.
Toy Story Land
Step into the vibrant world of Pixar Place at Hollywood Studios, where the charm of Pixar's iconic characters comes alive. This is where Toy Story Mania's exhilarating 4D game awaits and the popular Slinky Dog Dash. Dive into playful escapades, score on interactive targets, and witness the legendary Luxo Jr. in its glory. It's a tribute to the childlike wonder within us all.
Animation Courtyard
Delve deep into the imaginative universe of Animation Courtyard at Disney's Hollywood Studios. Rediscover Walt Disney's unparalleled creative vision, wander amidst the captivating exhibit of Walt Disney Presents, and get moving with Disney Junior Play & Dance.
Sunset Boulevard
Embark on an electrifying journey down Sunset Boulevard at Disney's Hollywood Studios. For the adrenaline junkies, plunge into the mysterious Twilight Zone Tower of Terror and feel the rhythm of the Rock 'n' Roller Coaster Starring Aerosmith. Revel in captivating performances and conclude your evening with the mesmerizing Fantasmic! A glittering odyssey of entertainment beckons.
Star Wars: Galaxy's Edge
Step into the captivating world of Star Wars: Galaxy's Edge at Disney's Hollywood Studios. Plunge into a galaxy that feels worlds away and become Commander of the Millennium Falcon, align with the Resistance, and indulge in culinary delights. Experience Star Wars on a grandeur scale by building your own lightsaber or droid, making memories that last light-years. Don't forget to explore the legendary beverages like frozen blue or green milk and dining venues such as Oga's Cantina or Docking Bay 7 Food and Cargo.
Commissary Lane
Journey through the vintage charm of Commissary Lane at Disney's Hollywood Studios. Dive deep into the glamor of Hollywood's golden age by meeting Mickey and Minnie Mouse! A walk down this iconic lane is a stroll through the timeless allure of cinematic history.
How much are Disney Hollywood Studio Tickets?
As your authorized source for Walt Disney World theme park tickets, you can safely and securely purchase your park tickets in advance. In addition to the great savings, you can also save time since you'll avoid waiting in long, same day ticket lines at the park. Buying your discount Disney World Resort tickets from an authorized ticket broker provides another distinct advantage – you can customize your Disney park experience ahead of time. Purchasing Genie+ and Lightning Lane options let you skip the standby line at some of the most popular attractions, shows and Character greetings. These are separate from your Disney tickets.
The cost of regular price Hollywood Studios tickets can vary greatly depending on the type of tickets you purchase, the number of days you want to visit and the time of year. A one-day, one-park Disney ticket purchased at the gate is more than $100. Multiply that for an entire family and the cost adds up quickly.
Stay longer to save even more!
Stretch out your family's fairy tale moments at Disney's Hollywood Studios without stretching your budget. At Westgate Reservations, longer stays should come with magical savings. When families choose to linger a little longer amidst the glitz and glamor of Hollywood Studios, we offer progressively discounted tickets, ensuring more cinematic moments for less. Dive deep into Disney's magic; knowing every extra day amplifies your family's joy and maximizes your savings. With Westgate, every encore of fun becomes a standing ovation to savings! Your dream Disney experience awaits, at prices that truly sparkle.
Discount Disney Hollywood Studios Tickets FAQs

How many tickets can I buy at a discounted price? Some of our Disney vacation packages include two adult, one-day tickets to Disney's Hollywood Studios. Additional tickets may be purchased at a discount and added to your package. You can also add days at the Disney World Water Parks Blizzard Beach and Typhoon Lagoon, Epcot, Animal Kingdom, and Magic Kingdom, as well as other parks such as SeaWorld, Aquatica, Universal Orlando, Universal Studios Florida, Legoland, and more. What does a Disney's Hollywood Studios ticket include? The base ticket includes admission to Disney's Hollywood Studios for a single day. Once tickets are secured you can also purchase Genie+ and Lightning Lane passes. Is there an additional charge for shows and attractions inside the park? No, all attractions, shows, rides, and parades inside the park are part of your gate admission. The only additional costs would be for skipping the regular line, food/beverages, table-service meals, and incidentals such as a stroller rental or souvenirs. When do Disney's Hollywood Studios tickets expire? Disney one-day base tickets expire 14 days after the selected start date. I need to buy tickets for other theme parks. Can I upgrade my package? Yes, our Orlando vacation packages may be upgraded with additional nights, room upgrades, and additional tickets for other area theme parks, dinner shows, and attractions.
Additional Disney Links
---
3 Days/2 Nights
+ $300 VISA Gift Card $259
Plan your Disney World Vacation at a fraction of the cost!
Call Today 1-877-288-7422