Orlando Vacation Packages
Find your Dream Vacation!
---
Orlando Vacation Packages
Find your Dream Vacation!
Let's go on an Adventure!
---
---
View Orlando Packages
---

We are authorized ticket sellers for the following theme parks!
---
---
Make the most of your Orlando vacation
As the world's favorite travel destination, Orlando vacation packages remain one of the most popular vacation options among all family getaways. No wonder. With so many exciting things to do in the theme park capital of the world, there's something amazing for every member of the family - no matter what age. Not only is central Florida the best attractions destination in the world, but it also has an incredible array of live shows, outdoor activities, water sports, dinner shows, shopping, dining, nightlife and more. The list goes on and on. So it is safe to say that when it comes to cheap Orlando vacation package deals, you have plenty of exciting travel package options. Check-out the packages that are best for you and your budget.
---
Find the Best Orlando Vacation Packages:
---
Explore Orlando's Major Attractions
Central Florida is filled with hotels, world class theme parks and attractions designed to make your Florida vacation a fun and memorable occasion. Regardless of what time of year you travel, you'll find excitement and adventure for the entire family.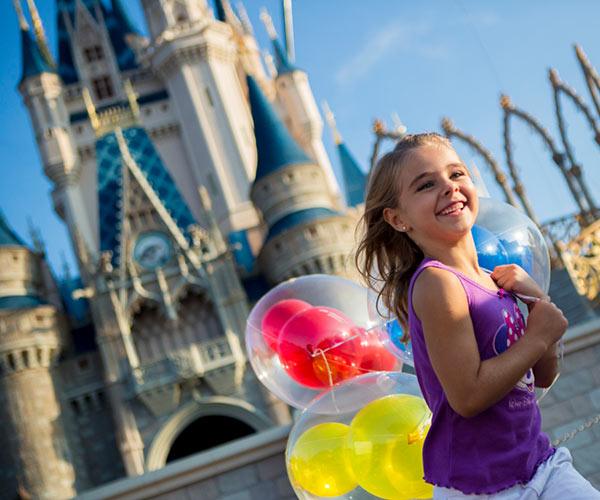 ---
Start with Walt Disney World
Many travel vacation packages begin with a visit to Walt Disney World Resort in Lake Buena Vista! With four amazing theme parks including Magic Kingdom and Epcot, two water parks, spectacular resorts, shopping, dining and nightlife, Walt Disney World remains one of the "must see/must do" stops for any Orlando, Florida vacation. Whether you prefer two nights at Disney, a long weekend getaway or a full-fledged week-long Disney expedition, Orlando/Disney World vacations present a truly magical experience and opportunities to create family memories that will last a lifetime. In fact, an Orlando vacation package with hotel and Disney tickets is sure to keep everyone smiling from ear to ear from morning 'til night. Another popular Walt Disney World destination is Disney Springs - an iconic array of shopping, dining and fun with free parking and free admission. Enjoy dozens of Disney themed galleries, shops and specialty boutiques offering virtually any item on your shopping list. Catch a bite to eat or watch live performances on various stages.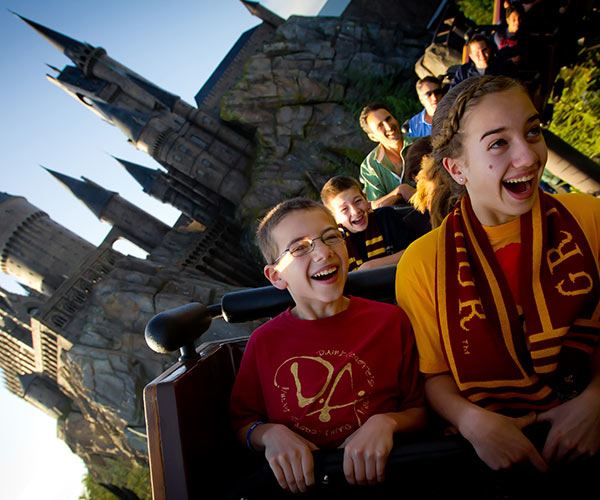 ---
Don't forget Universal Studios Orlando
When it comes to vacation fun and excitement, Walt Disney World isn't the only game in town. Other popular Orlando vacation, hotel and travel deals can be built around the wildly popular Universal Studios theme park tickets. Universal Orlando Resort is home to Universal Studios® Florida and Universal's Islands of Adventure®. Both parks are now also home to one of the world's most iconic entertainment adventures - The Wizarding World of Harry Potter.TM Put yourself in the middle of the Harry Potter movies and books with visits to both Hogsmeade and Diagon Alley. And at the end of your day, you can also enjoy a visit to Universal Orlando CityWalk - an exciting shopping, dining and entertainment venue conveniently situated between both Orlando theme parks. You can find special vacation souvenirs at the many unique shops, dine at a wide range of one-of-a-kind restaurants or enjoy live entertainment.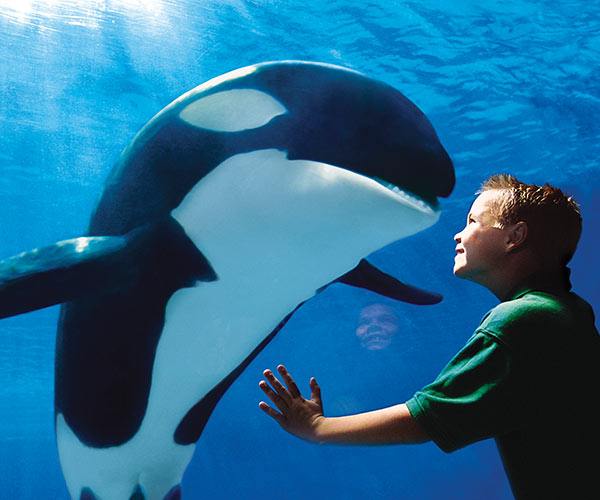 ---
Experience SeaWorld Orlando
Your vacation package can also include tickets to SeaWorld® Orlando, home to a wide variety of marine animals ranging from penguins and manatees to the iconic bottlenose dolphins and killer whales. SeaWorld also now has a new look and feel. More than the world's greatest marine park, SeaWorld now features some of the area's biggest, fastest and most exciting roller coasters and thrill rides such as the all new Mako, as well as Manta and Kraken. With multiple thrill rides and roller coasters, interactive animal interactions like Antarctica: Empire of the Penguin.
The Ultimate Destination Any Time Of the Year
An Orlando hotel vacation reservation can be much more than simply visiting the amazing theme parks. Orlando and central Florida are also home to dozens of other outstanding attractions, plus world class shopping, dining, and nightlife. An Orlando Florida vacation is ideal any time of year. From hot, sunny summer days to the comfortable, sub-tropical weather during the winter months, you can enjoy all that Orlando has to offer no matter when you arrive.
You can make your premium Orlando vacation package reservations offer even better with discount accommodations at Westgate Resorts. With spacious and luxurious 5-star properties designed to give families a little extra elbow room, Westgate Resorts is like your home away from home - offering all the comforts you want, at a price you can afford.
View Orlando Vacation Packages
Frequently Asked Questions
We understand that a vacation package reservation for a family of four can be quite expensive at major chains like Marriott, Wyndham, Radisson and Ritz-Carlton. But when you stay with Westgate Resorts, you won't break the bank. That's why we aim to provide our valued guests with affordable suites and villas and an array of amenities and on-site activities designed to provide you with the best, most memorable vacation of your life. To learn more about our resorts & packages or to book a package, call us toll free at 1-800-404-5820. We offer options that range from a long weekend to a week or more. Our knowledgeable vacation specialists will be happy to assist you with a reservation and answer any questions you may have about your stay. And you'll rest easy knowing you got the best deal with our Lowest Price Guarantee.
Staying in a hotel is typically the go-to option for travelers but, did you know that when you stay in a resort you are getting more value for your money? For instance, our Kissimmee and Orlando resort properties feature spacious villas and suites with your very own fully-equipped kitchen, patio or balcony, and in some, even washer and dryer - all located near Walt Disney World in Lake Buena Vista. Not only that, but you have access to amenities such as mini golf, marina with paddleboats, on-property restaurants, basketball & volleyball courts, game rooms and the list goes on and on. When you stay at Westgate Resorts, your family will never run out of fun things to do even on the property! Why settle for the standard, cramped hotel room when you can trade that hotel room in for a spacious villa with room for everyone and a wide range of special activities - all for virtually the same price!
You can search and search for discount offers but you'll find your best discount theme package deal right here! Whether you are interested in booking a Disney World vacation, booking a Universal Orlando vacation or booking a SeaWorld vacation, we have a package for everyone. Our packages not only include admission tickets, but also complimentary transportation to the theme parks. We can put you in a resort that is closest to your favorite park or we can help you enjoy tickets to one or all of our popular theme parks.
All our Orlando rental properties are conveniently located in the heart of Orlando's attractions area and just a few minutes away from all the major theme parks. Westgate Lakes Resort is a scenic lakefront property that is just a stone's throw from SeaWorld and a short drive from both Walt Disney World Resort maingate and Universal Studios It's also ideally located near shopping, dining and world famous International Drive. Want to stay even closer? Our Westgate Town Center Resort & Spa & Westgate Vacation Villas Resort are located in Kissimmee, only one short mile away from Disney's main gate! Can't get much closer than that! Better yet, we provide complimentary, scheduled shuttle transportation to the parks and area shopping. If you're interested in the beach, you'll find surf, sand and sun just an hour away. You can choose nearby Daytona Beach, explore Cocoa Beach, try the waters at New Smyrna Beach or head to the gulf coast and check out Clearwater Beach. We're also just a short drive from the airport, Convention Center, and cruise ports in both Tampa and Port Canaveral.
Yes, you can create a vacation package that is everything you want. All it takes is a little planning. Once you search your theme park vacation package, you will have the option to add more tickets at checkout. Choose from single day or multi-day tickets. All our packages are fully customizable and we can help you in planning the perfect package.
Absolutely! Once you select your vacation package, you will be able to select your room and upgrade to an even bigger villa or suite, if needed. Our Orlando resorts feature one-, two-, three- and even four-bedroom villas that can sleep up to 16 guests! You'll also find a complete list of family-friendly amenities at Westgate Resorts including self-parking, Wi-Fi, easy check-in, tropical swimming pools, miniature golf, tennis, volleyball, hot tubs, an on-site water park and more.
---
---
---
Start Planning your Orlando Vacation with Westgate Resorts!
We'll help you discover the very best Orlando has to offer