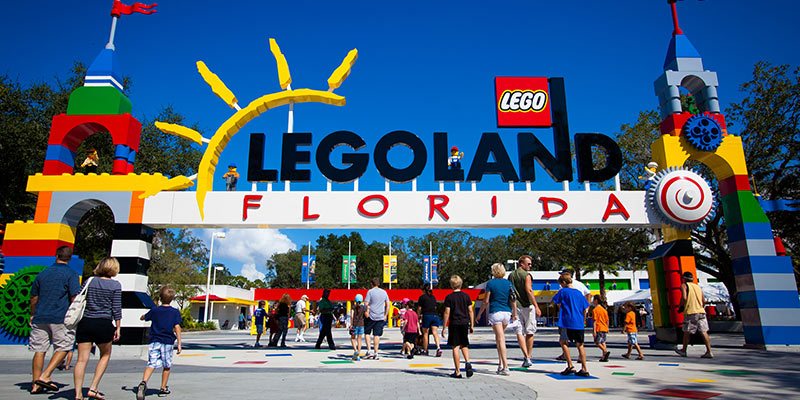 ---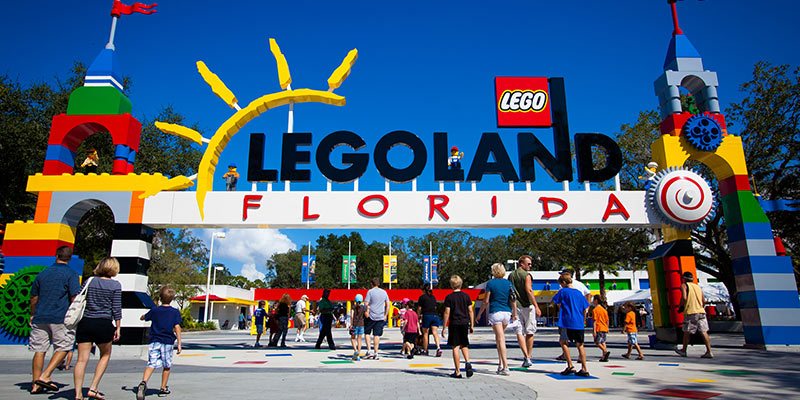 ---
---
Legoland Vacations Packages
Central Florida is home to its share of world class theme parks. But only one is truly dedicated to the younger set. And only one has been built out of Legos! Legoland Florida in beautiful Winter Haven, FL.
---
---
---
Get Our Lowest Rates Instantly!
---
Legoland Vacation Packages, Built Brick by Brick
Authorized Ticket Resellers:
---

Our cheap Legoland Florida vacation packages and deals offer a unique opportunity for children to explore a unique Lego universe. Located just a short trip from Orlando, the 150-acre Legoland Florida theme park offers more than 50 rides, roller coasters, events, and millions of Legos. This is one attraction your little ones won't want to miss! Legoland is built for family fun and primarily geared the those with young children age 2 to 12.
Legoland family vacation packages also feature a hands-on experience ranging from interactive games and a Legoland Duplo Village to the Fresh from Florida Greenhouse and a Land of Adventure where you and your child can hunt for treasure. Legoland is built on the refurbished grounds of the former Cypress Gardens attraction in Winter Haven. You'll find two popular holdovers from the iconic Cypress Gardens era. Pirates Cove offers a fun-filled water ski and stunt show while guests can still wander the park's historic and original Gardens area.
---
---
Our Legoland Vacation Packages:
---
---
---
Don't see a vacation package that fits your travel needs?
Need Help? Contact Us!
---
MON-FRI:
9:00AM - 10:00PM EST
SAT
10:00AM - 6:00PM EST
SAT-SUN:
Closed
Explore A Legoland Vacation
Popular Attractions
---
Even with all the rides and attractions, you'll still be awed by the sheer number of Lego creations. You'll be greeted by giant Lego dinosaurs at the entrance. Meanwhile there are thousands of other intricate models throughout the park. The highlight being Miniland USA – a series of American skylines including New York, and other iconic buildings re-created out of Legos. There's even a "Star Wars" section that incorporated the use of more than 1.5 million Lego bricks, to create seven clusters – one for each of the Star Wars saga's six films and one for the animated television series, "Star Wars: The Clone Wars."
Legoland Florida is a place that you kids are going to absolutely love! It is a place where your kids will be able to not only play on the many interactive lands but also, go on fun rollercoasters, explore Ninjago World, drive their very own cars, and so much more. Check out this amazing list of attractions:
Boating School - A fun ride where your child can navigate the water with their own mini-boat.
Coastersaurus - See one of kind Lego dinosaurs as you take a wooden coaster through the jungle.
Flying School - Fly around the theme park on a suspended coaster!
Ford Driving School - Let your child drive around and learn the rules of the road, Kids even get their very own Legoland Driver's license.
Safari Trek - Every child loves this trek... an expedition to search for as many animals as possible.
Technicycle - Pedal through the sky and go high or close to the ground as you control your very own flying adventure.
Project X - Go on a unique roller coaster built for the brave and daring!
A REFRESHING AQUATIC ADVENTURE
You can make your Legoland Florida deals even better by adding a water park ticket. The Legoland water attraction features a wave pool; imagination station; a Build a Raft lazy river; the Duplo Splash Safari; the Joker Soaker; a restaurant, changing rooms and more.
STAY AND PLAY AT LEGOLAND
Why search for Legoland hotel accommodation and ticket packages when we are available to help you make the most of your travels in central Florida. Call today to see how we can help you create and book the ultimate Legoland vacation travel package so you can create truly magical vacation memories at the best possible price. The Sea Life Aquarium in Orlando is also part of the LEGO group family.
---
How to Get There
Westgate River Ranch Resort & Rodeo is only 45 minutes away from Legoland Florida in Winter Haven.
DIRECTIONS FROM WESTGATE RIVER RANCH RESORT:
Head east on River Ranch Blvd. then sharp left onto River Ranch Rd. Left onto FL-60 W and turn right to merge onto US-27 N toward Cypress Gardens/ Haines City/ I-4. Use the left two lanes to turn left onto FL-540 W/Cypress Gardens Blvd.
DIRECTIONS FROM WESTGATE LAKES, WESTGATE VACATION VILLAS, WESTGATE PALACE AND ORLANDO:
Head west on I-4 and take exit 55 to merge onto US-27 S. Turn right onto Cypress Gardens Blvd/FL-540.
---
Know Before You Travel
---
LEGOLAND PARK HOURS:
We recommend checking with Legoland directly since hours might vary depending on the day of the week and/or season. The park usually opens at 10:00AM and closes anywhere from 5PM to 7PM. We can help you book tickets in advance and help you get the best deal and price.
SUMMER WATER PARK HOURS:
Similar to the main area of Legoland, we suggest calling to check on the water attraction since the opening hours vary from 10:30AM to 11:00AM. This park closes each day at 5:00PM.
LOCKERS
Both the LEGOLAND® theme Park and Legoland Water Park offer lockers in various sizes perfect for storing your personal and travel items and enjoying a stress-free visit at Legoland.
| | | | |
| --- | --- | --- | --- |
| Locker Prices | Small: $7 | Medium: $10 | Large: $13 |
GUEST SERVICES:
Stroller Wheelchair Rental - Strollers, wheelchairs and ECVs are inventory available on a first come, first served basis.
Package Pick-up - Package pick-up is available for purchases made at any park retail locations and kiosks. Pick-up area is located in The Beginning near the locker stroller rental. Please allow 2 hours between purchase and pick-up.
Baby Care Center - Located inside the DUPLO Farm, the Baby Care Center provides a nursing and changing area, bottle warming and more.
---
Start Planning your Legoland Vacation
with Westgate Resorts!
Orlando Theme Park Vacation Packages