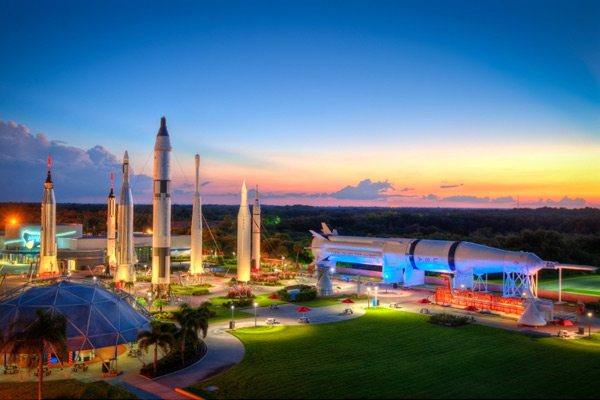 ---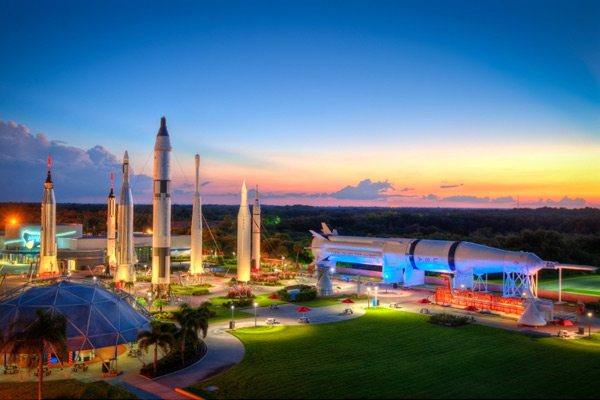 ---
---
Cocoa Beach Hotels near Kennedy Space Center
Cocoa Beach, Florida offers an ideal tropical resort destination along the beautiful Atlantic coast. Together with nearby Merritt Island, Port Canaveral and Cape Canaveral, Cocoa Beach is part of the popular Space Coast area and lies just a short drive from the Kennedy Space Center Visitor Complex.
---
---
---
Find A Resort in Cocoa Beach
---
---
Find Hotel Space along Florida's Beautiful Space Coast
The KSC Visitor Center remains one of the most visited attractions in central Florida and should be high on your list of things to do whenever you visit Cocoa Beach, Florida. Check the NASA schedule for the next rocket launch and experience the sights and sounds of these amazing events. Chances are you'll have a great view of any launch from the comfort of your Kennedy Space Center area hotel. But you can also join the crowds at Lori Wilson Park, Alan Shepard Park, Jetty Park at Port Canaveral, Marina Park at Titusville, Exploration Tower, or areas along the shores of the Indian River, Canaveral National Seashore, and other beaches south of Port Canaveral.
The Space Coast is located just a short drive from Orlando and is easily accessible from the I-95 expressway. Let us help you find the amenity filled Kennedy Space Center hotel this is just right for you and your family. You can choose from Holiday Inn, Fairfield, Hilton, Holiday Inn Titusville, and many others including Westgate Cocoa Beach Resort in Cocoa Beach.
---
---
---
Enjoy Lots of Space with a Westgate Cocoa Beach Resort + Kennedy Space Center Vacation
---
---
Featured Ocean View Hotel Specials
Explore what Cocoa Beach has to offer
Westgate Cocoa Beach Resort Highlights:
Brevard County, FL is filled with a wide range of family friendly inns, suites, hotels, motels, resorts and other guest room options. From Cocoa, Merritt and Titusville to Cape Canaveral and Port Canaveral you'll find hotels near Kennedy Space Center to suit your needs and budget. Ask us about current special offers, pet-friendly options, and hotels near Kennedy Space Center featuring a hot breakfast buffet.
When heading to the beach, why not stay on the beach. A colorful beachfront retreat, Westgate Cocoa Beach Resort, is just minutes from Kennedy Space Center and can offer you and your family lots of Space! You'll enjoy spacious and luxurious, non-smoking guest rooms with easy booking, quick check-in and check-out, and plenty of on-site amenities.
2-bedroom suites
Fully-equipped kitchens
Tropical garden courtyard
Outdoor swimming pool
24-hour front desk
High-speed Wi-Fi
BBQ grills
Beach volleyball court
Exercise room
Direct access to Cocoa Beach
The iconic Westgate Cocoa Beach Pier offers shopping, dining, entertainment and epic views
---
Explore the Historic Westgate Cocoa Beach Pier
The Cocoa Beach Pier area is known for its surfing and many annual surf competitions are held near Pier. The Pier is also great for fishing, and you'll find a number of restaurants and bars to grab a bite to eat or enjoy a cocktail with a beautiful view.
Soak up the sun and enjoy swimming, seashell hunting, sandcastle building, and more. Or even try your luck at the favorite sport in Cocoa - surfing. The surf capital of the East Coast, you'll find everything you need at Ron Jon Surf Shop or one of the other area surf stores. Rent or buy a body board, surf board, paddleboard or any other equipment. You can also find lots of clothing options and special souvenirs.
---
Discover more about the moon and the International Space Station at the Kennedy Space Center
---
Launch Your Vacation with Accommodations Near Kennedy Space Center
As a NASA Kennedy Space Center visitor, you'll be immersed in a fun-filled learning environment where you'll discover answers to all your questions about space, space travel, rockets, space shuttles and more. You'll explore attractions ideally suited for all ages. Wander through a rocket garden, view an IMAX movie, meet a real astronaut, see a space shuttle up close, learn about the Gemini, Apollo and Saturn programs, take behind the scenes tours of launch sites and more. Discover more about the moon and the International Space Station. You can even feel the awesomeness of spaceflight for yourself with the Shuttle Launch Experience If your timing is right, you might even have a chance to witness the wonders of a real NASA rocket launch!
---
Attractions Near Hotels in Cocoa Beach, Florida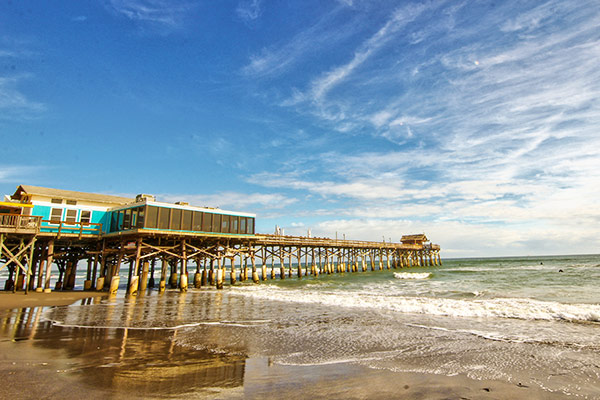 Cocoa Beach Pier
Ron Jon Surf Shop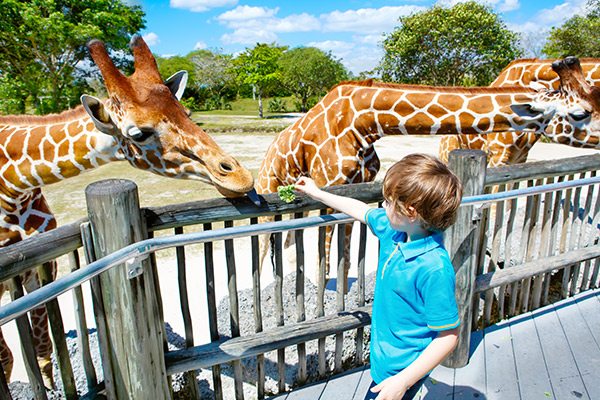 Brevard Zoo
At Westgate Cocoa Beach Resort, we can also provide you with exclusive discount tickets to Kennedy Space Center Visitor Complex or a variety of other theme parks and attraction including Disney World.
Westgate Cocoa Beach Resort is also located near a number of other area attractions including: the world-famous Ron Jon Surf Shop, Playalinda Beach, Lori Wilson Park, must-see Canaveral National Seashore, Sebastian Inlet State Park, The Dinosaur Store Adventure Zone, Florida Surf Museum, historic Cocoa Beach Village, the iconic Cocoa Beach Pier, Cocoa Riverfront Park, Brevard Nature Alliance, Brevard Zoo, Victory Casino Cruises, Cocoa Beach Skate Park, American Police Hall of Fame, Emma Parrish Theatre, marina-kayaks, Brevard County Enchanted Forest Sanctuary, Valiant Air Command Warbird Museum, and more.
---
Frequently Asked Questions
Wakulla Suites is just a few short minutes drive from Kennedy Space Center, located just 7 miles north along Florida A1A.
Kennedy Space Center is open year round and with Central Florida's subtropical climate, you'll likely enjoy pleasant temperatures whenever you visit. Busiest times at KSC are typically around holidays, school vacation periods and when a rocket launch is scheduled.
Current parking rates are $10 per automobile or motorcycle and $15 per motor home/RV.
Kennedy Space Center Visitor Complex opens at 9 am 365 days a year! Closing times can vary depending on holidays and seasons so please visit the KSC website for specific closing times before you visit.
Yes, you can add discount attraction tickets to any of our vacation package offers. We have tickets to Kennedy Space Center and many other area attractions, even Disney World. You can also extend your stay with additional nights or upgrade your room (based on availability).
---