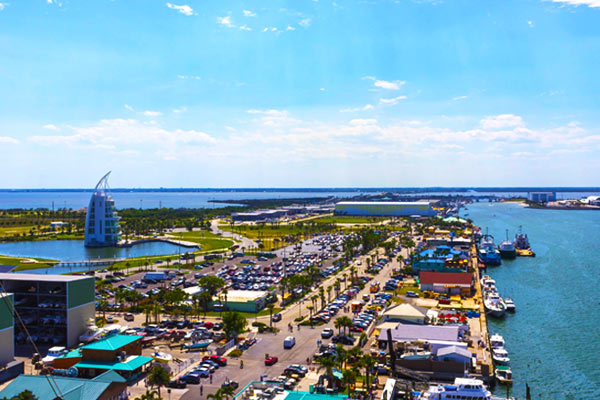 ---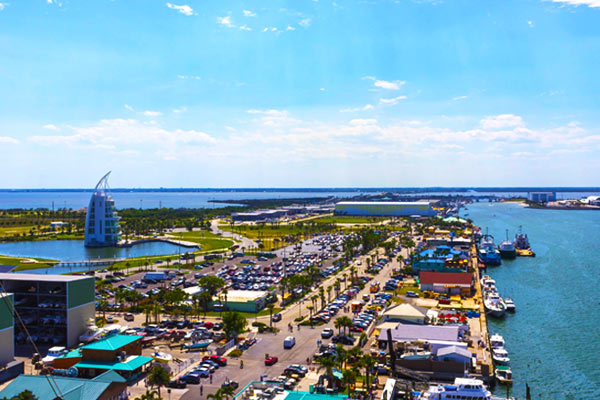 ---
---
Cocoa Beach Hotels Near Port Canaveral
Port Canaveral, FL is situated along Florida's beautiful Space Coast near Cocoa Beach and Kennedy Space Center on Cape Canaveral. But while Kennedy Space Center is the gateway to the outer reaches of space, Port Canaveral is the gateway to the deep blue sea!
---
---
---
Find A Resort in Cocoa Beach
---
---
Stay at Westgate on your Family's next Cocoa Beach vacation
Port Canaveral, FL is the home to some of the largest cruise ship operators in the world, including Disney, Carnival and Royal Caribbean. On any given day you can see their massive cruise ships arriving or departing from the cruise terminals as they take guests on vacations to The Bahamas, the Caribbean and other destinations.
Port Canaveral is just minutes from a wide range of fun-filled beach destinations and you can find a wide range of inns, suites, resorts, hotels, and other accommodations to fit your needs and budget. Amenities can vary greatly between accommodations, but one of the most important options for vacationers is finding a Port Canaveral or Cocoa hotel that offers free parking and a round-trip shuttle to the cruise port or to the airport.
---
---
---
Find the Ideal Hotel near Port Canaveral - Florida's Most Popular Port
---
---
Cruise / Space Coast Resort Getaways
Explore what Cocoa Beach has to offer
Westgate Cocoa Beach Resort Highlights:
Ask us about the latest special offers and discounts at Westgate Cocoa Beach Resort. The family-friendly suite resort also offers a complimentary shuttle to the nearby Cocoa Beach Pier where you'll find a nice range of restaurants and bars plus fishing, beach rentals, surfing and more. Don't miss out on the amazing vacation views from the pier as it stretches 800 feet out over the Atlantic.
In addition to convenient parking and spacious, non-smoking, 2-bedroom guest rooms and suites, Westgate Cocoa Beach Resort offers a long list of exceptional amenities:
Fully equipped kitchen
Outdoor swimming pool
High-speed Wi-Fi
Flat screen television
Beach volleyball
Fitness center
BBQ and picnic facilities
Tropical garden courtyard
24-hour front desk
Direct beach access
The iconic Westgate Cocoa Beach Pier offers shopping, dining, entertainment and epic views
---
Stay & Play at Cocoa Beach Pier
Whether you prefer to swim, build sandcastles, collect seashells or simple soak up the sun on the beach, Cocoa Beach has something for everyone. One of the most popular Cocoa Beach activities is surfing and Cocoa is home to the famous Ron Jon Surf Shop. The Cocoa Beach shop is the largest Ron Jon in the world and you'll find everything you need for an ideal beach getaway. Purchase or rent a surf board, body board or other beach equipment. Take a surfing lesson. Shop the wide assortment of clothes and accessories. Or find the perfect Cocoa Beach souvenir. You'll find some of the best surfing on the east coast along the Cocoa Beach shores and particularly near the Cocoa Beach Pier. That area of the beach is home to many surf competitions throughout the year. So grab a board and hang ten or just kick back on your vacation and watch others surf the waves of Cocoa.
---
Discover more about the moon and the International Space Station at the Kennedy Space Center
---
From Cruise Ships to Rocket Ships
Just north of Cocoa Beach is Port Canaveral, FL and the cruise destination is just a stone's throw from Cape Canaveral and all the excitement associated with Kennedy Space Center. You can spend a full day at the Kennedy Space Center Visitor Complex (open year round) where you can visit the on-site rocket garden, meet a real astronaut, experience the feeling of a space launch, learn about past and current space programs such as Apollo, Saturn, Gemini and the shuttle program and much more.
---
The ship offers more than 600 slots and 27 casino games including live roulette and live craps tables.
---
Try Your Luck on a Casino Cruise
One of the most popular activities is the Victory Casino Cruise. Enjoy an authentic Las Vegas-style casino experience with a five- or six-hour sailing along the Space Coast. The Sportsbook Lounge takes bets on basketball, football, baseball, soccer, boxing, MMA, hockey and more. Plus you can enjoy buffet dining, drinks and entertainment. Victory Casino sailings depart 7 days a week with two sailings per day. Ask about our complimentary shuttle to the Victory Casino port.
---
Explore Orlando Vacation Theme Parks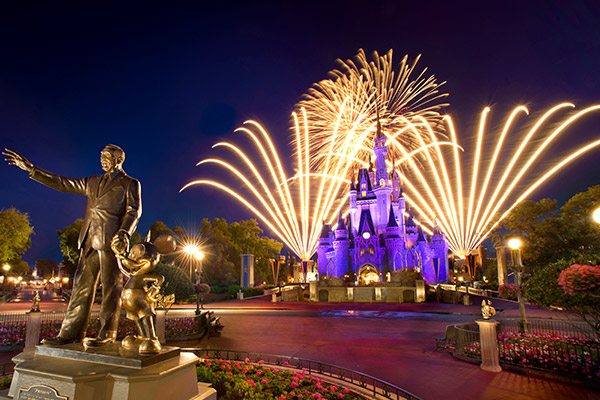 Walt Disney World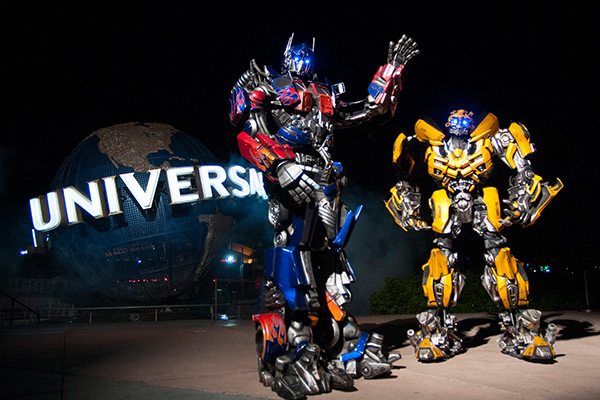 Universal Studios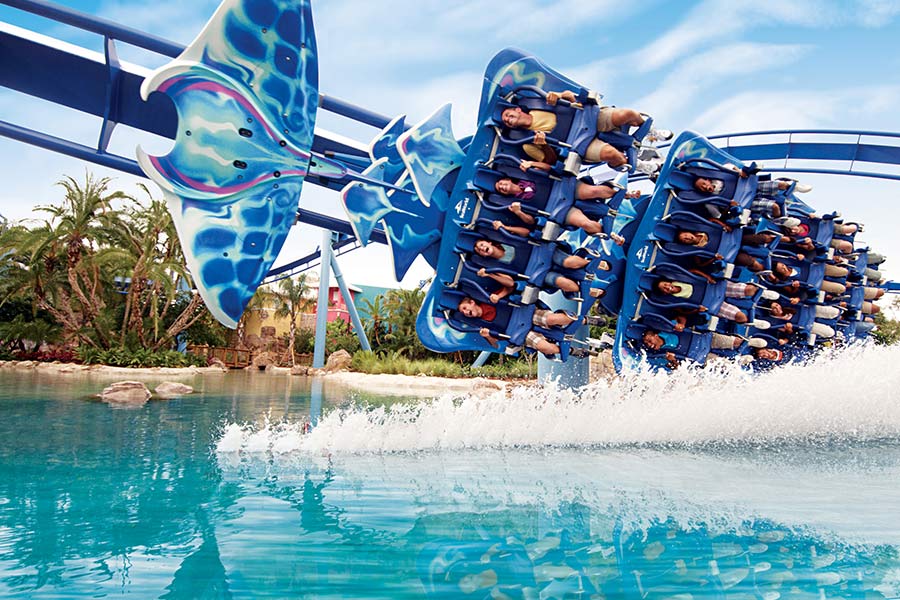 SeaWorld Orlando
---
Port Canaveral, FL is in Brevard County just off I-95 and just an hour's drive from the theme parks and attractions of Orlando, FL. Your best bet for a perfect Canaveral area hotel is to check out the beach side paradise of Cocoa Beach, FL. In addition to the wide range of hotels, this beach-port also puts you closer to an array of attractions, shopping, dining and other oceanfront options. Some favorite hotels in the Canaveral-Cocoa vicinity include Homewood Suites, DoubleTree and Westgate Cocoa Beach Resort. The Cocoa resort also provides hassle free and easy check-in and check-out.
---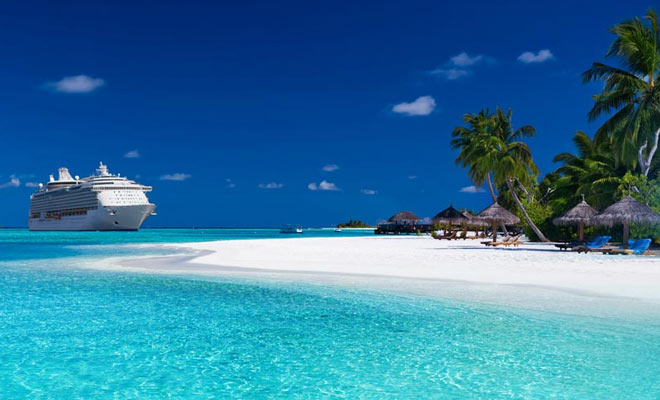 ---
Cruise Parking and Transportation
Port Canaveral is the home to Disney Cruise Lines, Carnival Cruise Lines and Royal Caribbean Cruises. The option offers you a place to stay before and/or after your cruise as well as a place to park your car while you're at sea and round trip cruise shuttle transportation to the port and back.
Many Port Canaveral and Cocoa Beach area hotels and accommodations offer special snooze and cruise packages for couples and families heading out on an ocean cruise. When booking your vacation package, be sure to ask about complimentary parking and complimentary shuttle transportation to Port Canaveral.
---
---
---
Discount Cocoa Beach packages are available now!
Direct beach access, close to all the popular attractions. Discount tickets available!