Just when you thought the 2021 deals were coming to an end...

Black Friday, Small Business Saturday and Cyber Monday may be in the past, but there is one more sale that is worth checking out to save you some extra money before the gift wrapping begins: that is Travel Tuesday.
What and when is Travel Deal Tuesday?
Travel Deal Tuesday falls on Tuesday, November 30 and has been a trending annual day of travel industry discounts since 2017. Expect to see big deals on things like flights, hotels, and rental cars; so if you can, act on it.

Air travel and road trips are back on the rise - with a successful 2021 Thanksgiving holiday travel soaring to new heights as the perfect example - and the industry is capitalizing on the demand. So what does this mean for you? Well if you're looking to get away in 2022, now may be the time to start planning.
What we recommend? Be flexible.
Different destinations have different offers to provide. If you're set on a beach vacation for next summer but find that rates are a bit high, try searching for an area with close proximity, such as Orlando, FL is to Cocoa Beach, FL, that way you're only a short (and scenic) drive away.

It's also suggested to look into the flexible booking options available to you. Certain airlines are giving consumers the advantage of flight flexibility that allows for changes in travel dates or cancellations, specifically in the wake of COVID-19. Hotels, resorts, and rentals are also providing such options in their own way. Westgate Reservations currently offers Open Date Packages, a convenient, flexible benefit that allows you to take advantage of our discount program today while choosing travel dates in the future.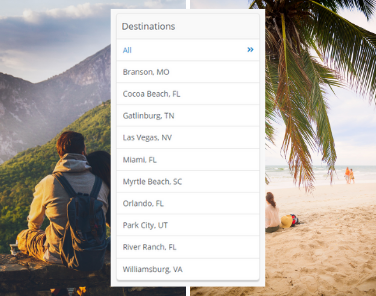 We are also offering some of our best un-advertised vacation offers of the year, with an extended
Cyber Week sale
to go along with it! But if you'd like to check out all of our destinations, resorts, and specials, you can visit our website
here
.
Happy Travel Tuesday shopping!