Tucked away in a historical remote location of Lake Wales, Florida lies Westgate River Ranch Resort & Rodeo (though only about an hour south of Orlando and the Central Florida area) and its undeniable wild west atmosphere. As the largest dude ranch East of the Mississippi, this resort sits on a total 1,700 acres of land and encourages you and all guests who join to unplug, relax, and enjoy everything there is to offer. And not to worry - you'll still have access to Wi-Fi. Now, how about those Westgate River Ranch activities?
What Families Should Know
Guests adore this charming, family-friendly destination from its variety of accommodations to its laid-back vibes, but there is one specification why so many pack their bags and travel to this unique destination for an exquisite getaway: there are a myriad of amenities! Meaning, there really is no need to leave the resort when everything you need is available on property. From BBQ cookouts and s'mores by the fire pit to a petting farm, pony rides and an adventure park, there is a little something for everyone.

To our point, let's dive in and shine the spotlight on some favorited recreational Westgate River Ranch activities and amenities to prepare you for your future arrival.
---
Food & Drink
Quality and convenient options at the resort include Westgate Smokehouse Grill (a waterfront eatery overlooking the Kissimmee River), River Ranch Saloon (an excellent spot for live entertainment), and Deli at the General Store for all your grocery needs and/or a quick bite after a fun-filled day on the ranch.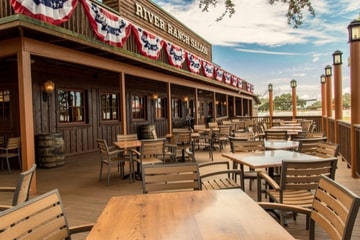 Saturday Night Rodeo
Every Saturday night is transformed into an eventful evening filled with trick riding, barrel racing, and bull riding in the 1,200-seat outdoor rodeo arena at Westgate River Ranch Resort & Rodeo! Here you'll enjoy live country entertainment with some of the best rodeo athletes plus a patriotic tribute to our armed forces.
Adults: $25
Children (ages 5-12): $15 (Complimentary for ages 4 and under)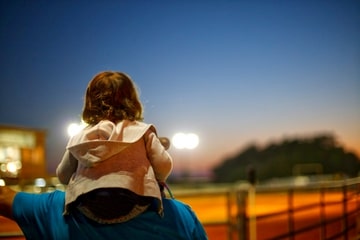 Archery
Bullseye! There is no prior experience necessary to enjoy a day at the Archery Range, but we do expect you to have plenty of fun. Perhaps you'll become an experienced archer by the time you leave! Pick up your bow and arrow and enjoy this exciting sport, practice, and skill as you continue your adventures at the resort.
Ages: All
Price: $10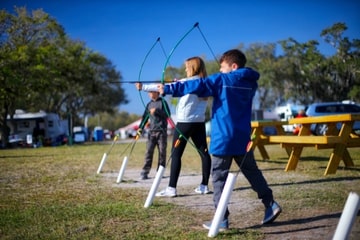 ---
Airboat Rides
One highly-rated experience is the 40-minute guided airboat tour of the scenic Kissimmee River. As you glide through the waters keeping your eyes peeled for alligators, turtles, birds, and other fascinating wildlife, you'll also learn about the land's astonishing history.
Adults: $40
Children (ages 2-12): $25 (Children 2-11 must be accompanied by an adult)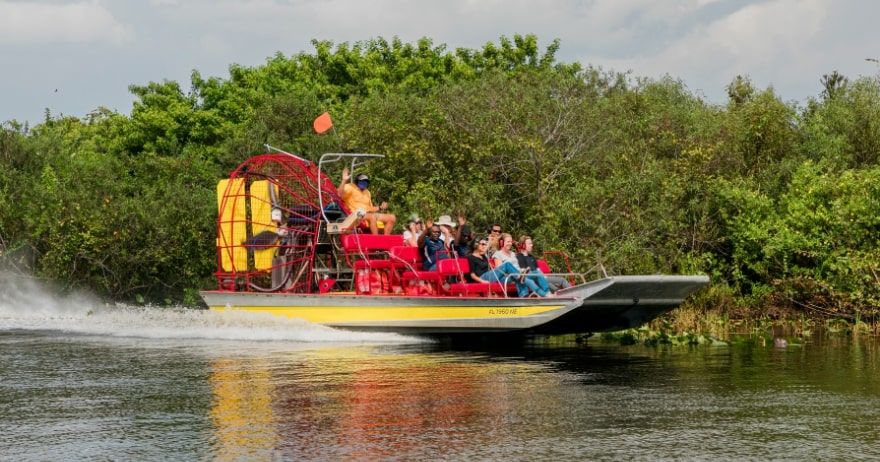 What is an airboat exactly? An airboat (also known as a swamp boat) is a flat-bottomed watercraft best used for shallow areas and marshy waters due to its aircraft-type caged propeller on the back of the boat, rather than a submerged engine. Most notably used in Florida for fishing, hunting, and ecotourism.
---
Subscribe today and access the best vacation deals
Vacation packages as low as $99 sent right to your email!
---
---
More Westgate River Ranch Activities & Amenities
Arcade/Game room
Barbecue facilities
Bicycle rentals
Fishing
Full-service marina
Hayrides & cookouts
Hiking/biking trails
Horseshoes
Horseback riding
Mechanical bull riding
Mini golf
Outdoor pool/hot tub
Outdoor tennis court
Picnic area
Saloon
Shopping
Swamp buggy rides
Trap & skeet range
Rock climbing
Ziplining
---
Unique Accommodations
We can't fail to mention the many accommodations available at River Ranch. A few innovative options include Conestoga wagons, fully furnished luxury glamping, and the luxe teepee for those outdoor warriors. You'll also find other fantastic accommodations such as cozy suites, tent camping, and RV camping!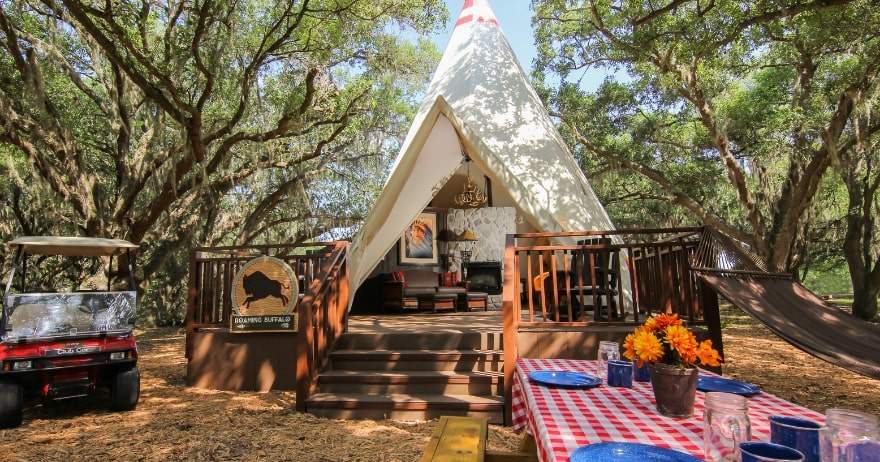 Did you know? Westgate River Ranch Resort & Rodeo is pet-friendly! Learn more about our pet policy.
Get Started With Your Next Family Vacation
Now that you're fully-equipped with knowledge on all there is to do, your next step is to saddle up, choose your country-themed accommodations and book your next vacation getaway at the wilderness paradise called Westgate River Ranch Resort & Rodeo!

We're making your ultimate Florida dude ranch experience even better with discounted rates with up to 65% in savings! Choose your check in dates online, or speak to one of our vacation experts to help plan your outdoor fun and adventure.

Most importantly, enjoy some old-fashioned fun at Westgate Resorts! Yeehaw!