Set to open on February 18, 2022!
Welcoming Orlando's Newest Thrill-Seeking Adventure - Ice Breaker Roller Coaster
The all-new Ice Breaker (SeaWorld's first launch coaster) is headed to Orlando, Florida and will feature four launches, both backwards and forwards, along with a thrilling 93-feet tall spike and 100 degree angle vertical drop. Named after the icy Artic summits, Ice Breaker is expected to be anything but chill.
Ice Breaker is a trending, highly-anticipated and newest addition to the many roller coasters SeaWorld Orlando theme park offers. Other thrill ride attractions include Mako (Orlando's tallest and fastest roller coaster), Manta, and Kraken, to name a few!
---
---
Make Memories with a SeaWorld Orlando Vacation
3 Days 2 Nights
+ 2 SeaWorld Orlando Tickets From: $99
---
---
Frequently Asked Questions
Does Ice Breaker go upside down?
Yes, expect an exciting amount of twists, turns, and airtime hills.

Where will Ice Breaker be located?
This icy Arctic summit-inspired roller coaster will be located across from Wild Arctic.

When is opening day?
SeaWorld announced early in the new year an opening date of Friday, February 18, 2022 for Ice Breaker.

Is there a height requirement?
Yes, adventure seekers must be at least 48 inches tall to ride.

How should I prepare?
Prepare for plenty of screams and brace yourself for the steepest vertical drop known to Florida.
What else is new to SeaWorld?
Once you're ready to take a break, you can take a short stroll to the new Glacier Bar to relax, grab a bite to eat such as a handcrafted flatbread, enjoy a refreshing cocktail and chill out with one of their homemade ice cream sandwiches. It's here you'll also get to see perfect 360-degree views of Ice Breaker, so you won't need to leave any of the adrenaline fun behind.
SeaWorld Orlando is a one-stop theme park providing world-class experiences for the whole family, whether you enjoy the thrill of a coaster, up-close animal encounters, live entertainment, or the simple pleasures of food & drink. With Ice Breaker roller coaster expecting to be another top attraction to experience, it's no wonder why Central Florida has become a wonderful haven for tourism year-round!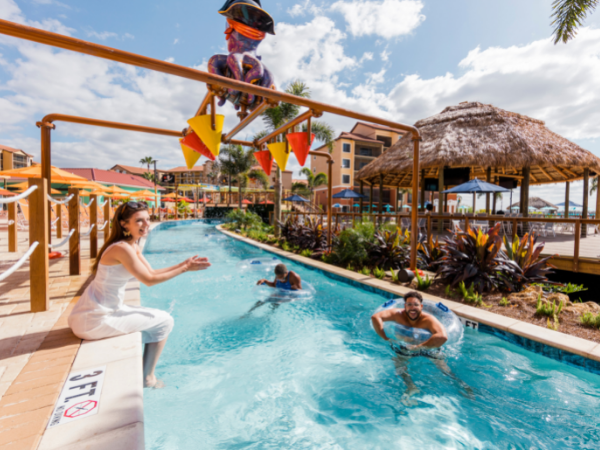 ---
A Better Way of Vacationing
Westgate Lakes Resort & Spa puts you just minutes away from the world's greatest marine adventure park. Experience luxury accommodations, fun on-site resort activities, and the excitement of SeaWorld Orlando as you set the stage for the ultimate Orlando vacation.
View Vacation Packages
---