Accommodations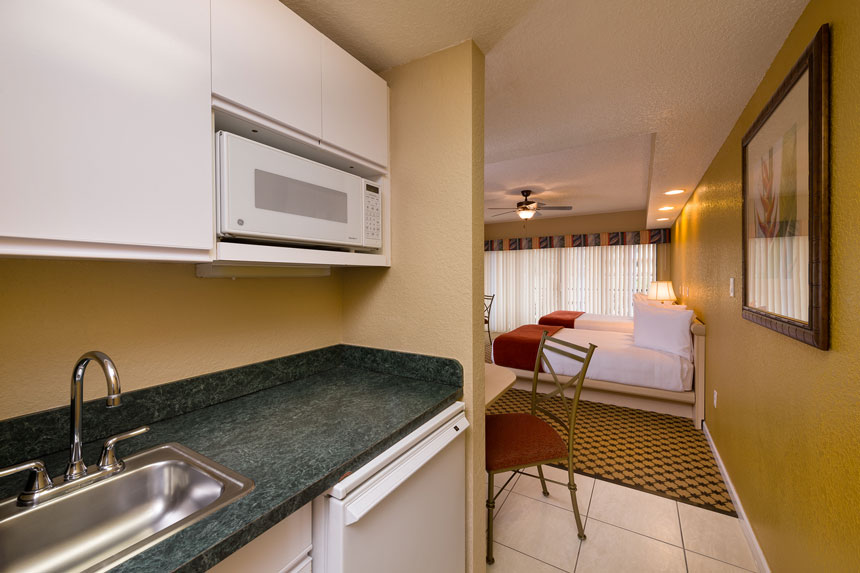 ---
2 Double Beds
380 Sq Ft
Kitchenette
Full Bath w/ Jetted Tub
The 380-square foot Studio Suite accommodates up to 4 guests and offers two comfortable double beds. Save time and money with a fully equipped kitchenette complete with microwave, microwave and mini refrigerator. Relax and enjoy a 27-inch color cable TV with DVD player, Wi-Fi access, full bath with jetted tub and more.
Accessible Features (Upon Request Only)
Handrails in Bathroom
Counter, Sink & Appliances Lowered
Near Elevator
Roll-in Shower
---
---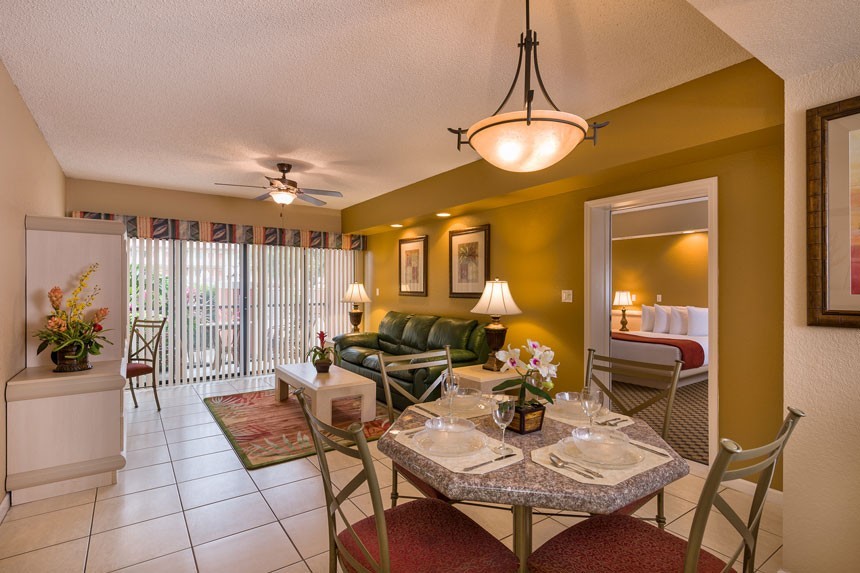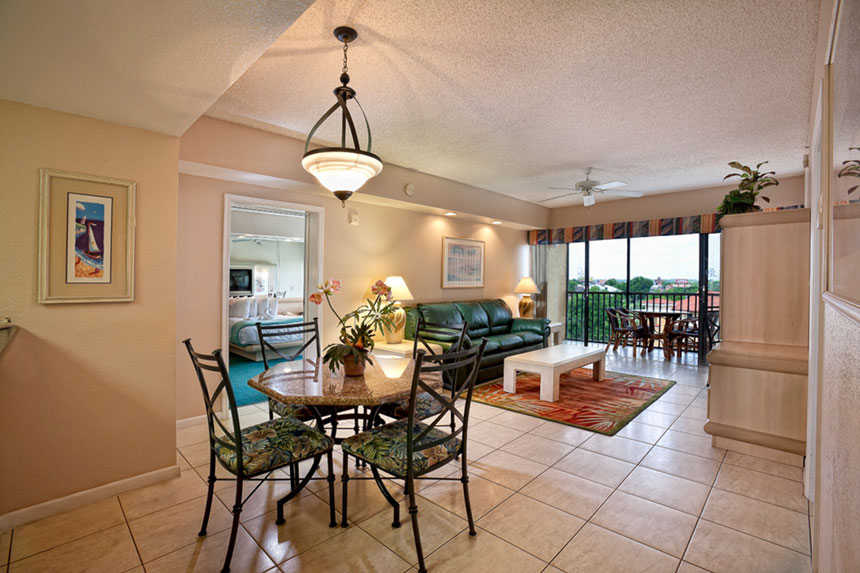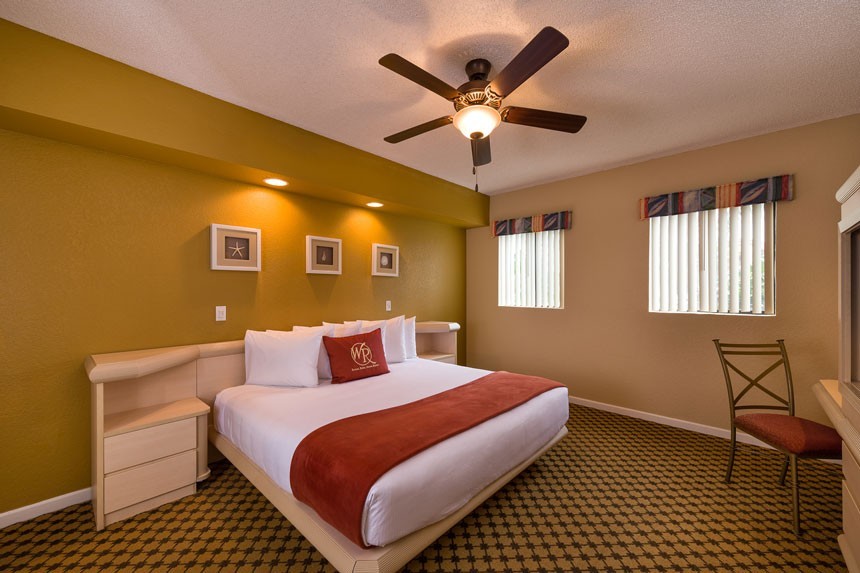 ---
1 King Bed
1 Queen Sleeper Sofa
737 Sq Ft
Full Kitchen, Full Bathroom & Jetted Tub
These luxurious and large 737-square foot villas accommodate up to 4 guests and feature a king bed plus a queen sleeper sofa. Amenities include a full equipped kitchenette, microwave, coffee maker, refrigerator, two full bathrooms, color TVs, DVD player, private patio or balcony, Wi-Fi access and more.
---
---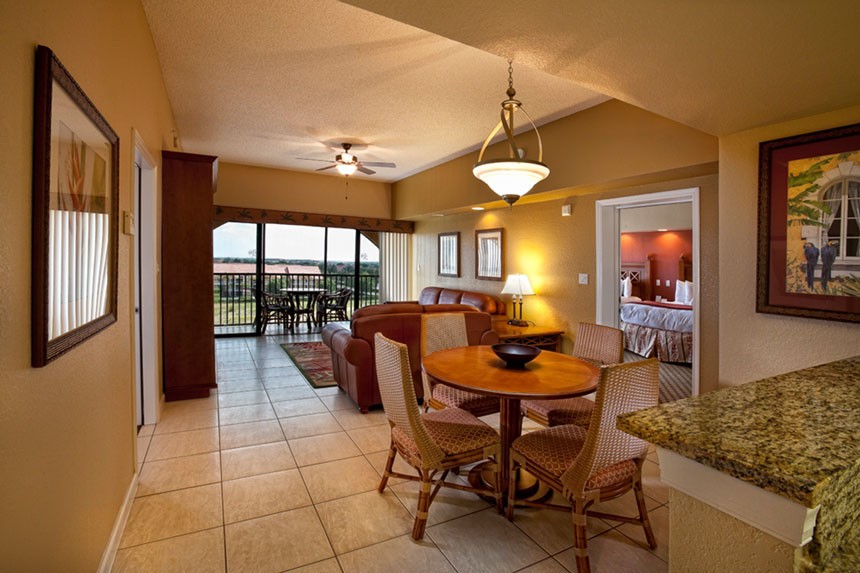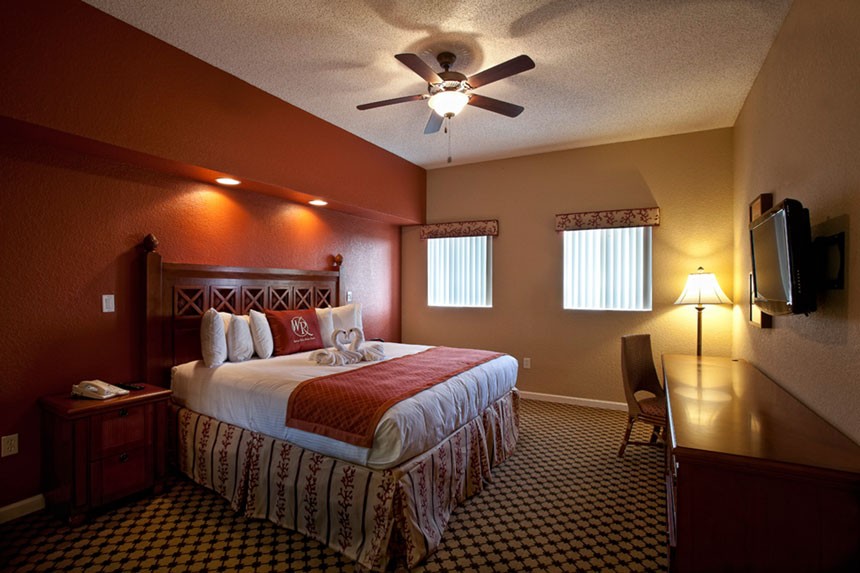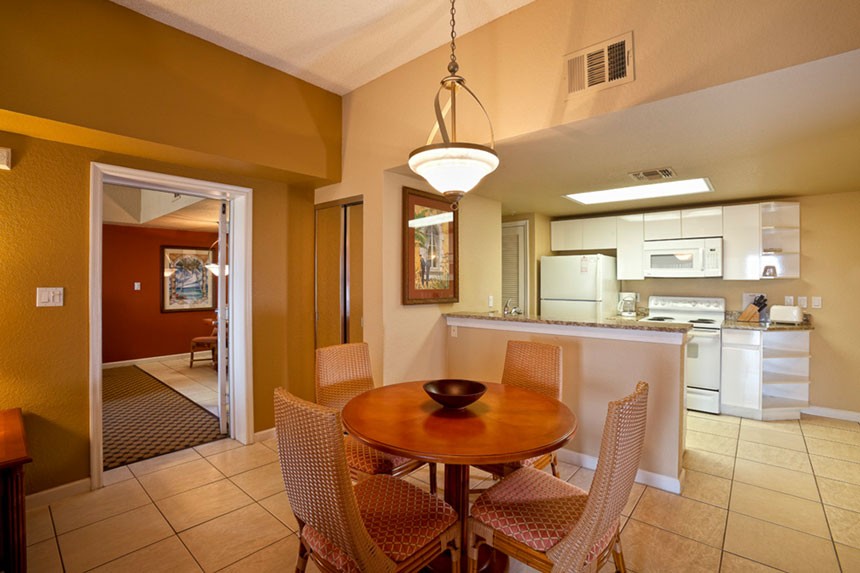 ---
1 King Bed
2 Double Beds
1 Queen Sleeper Sofa
1,038 Sq Ft
Full Kitchen, 2 Bathrooms, Jetted Tub & Washer/Dryer
The beautifully decorated two-bedroom, three-bath villa at Westgate Towers offers 1,038-square feet of living space while accommodating up to 8 guests. These exceptional villas feature a king bed in the master bedroom, two double beds in the second bedroom, and a queen sleeper sofa in the living area. You'll also enjoy a fully equipped kitchen, color TVs, DVD player, WiFi access, balcony or patio, 3 bathrooms, jetted tub in the master, washer/dryer, wet bar and a variety of other comforts to make you feel right at home.
---
---
Westgate Towers offers a variety of clean, spacious and luxurious options for your next Orlando vacation, including studio, one-bedroom and two-bedroom options. Westgate Towers resort rooms offer an option for every family to enjoy a fun-filled, affordable and memorable vacation. For additional details, please view our Westgate Towers photos.
Start Planning your Orlando Vacation at Westgate Towers!
Call Today 1-877-288-7422