---
3 Bedroom suites in Orlando
A vacation is designed for fun and relaxation. It's an opportunity to forget about the daily routine, enjoy family activities and rejuvenate. For many, the ability to fully relax or not begins with their choice of accommodations.
---
Westgate Town Center Resort & Spa 3 Bedroom Suite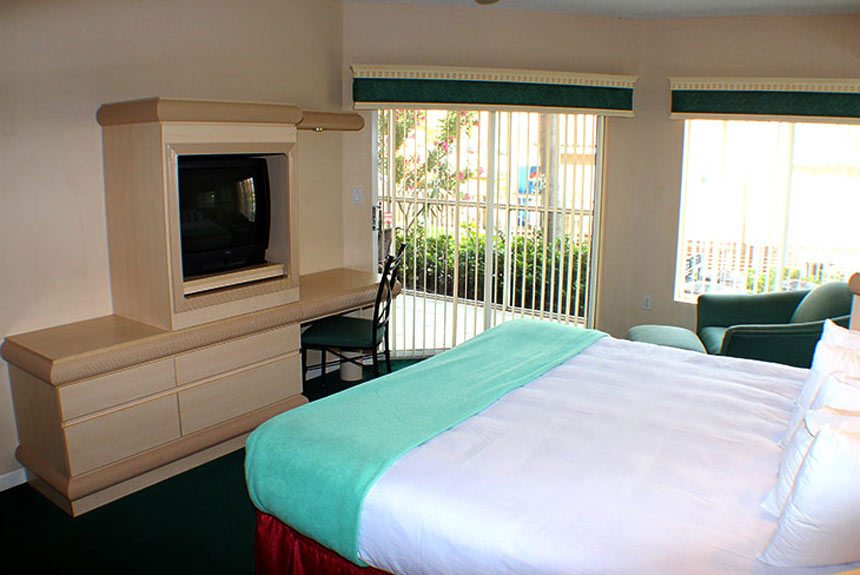 Master Bedroom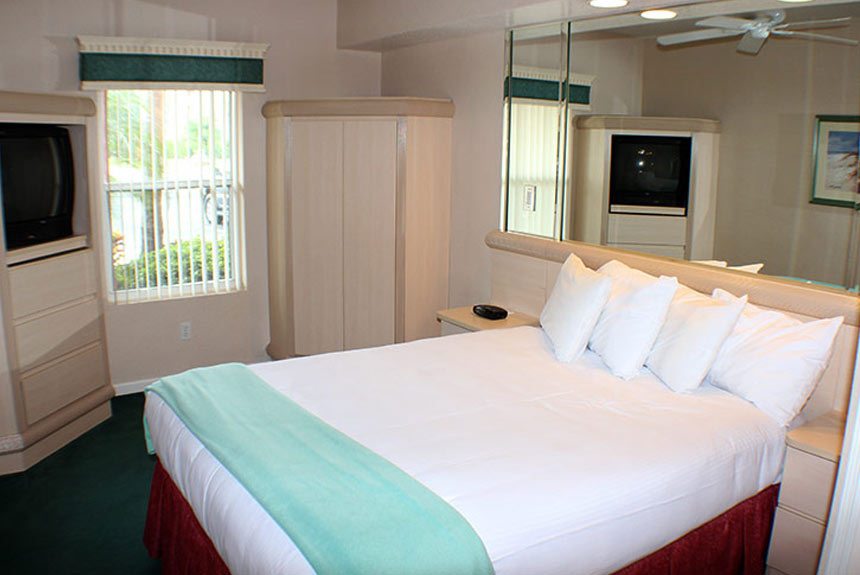 2nd Bedroom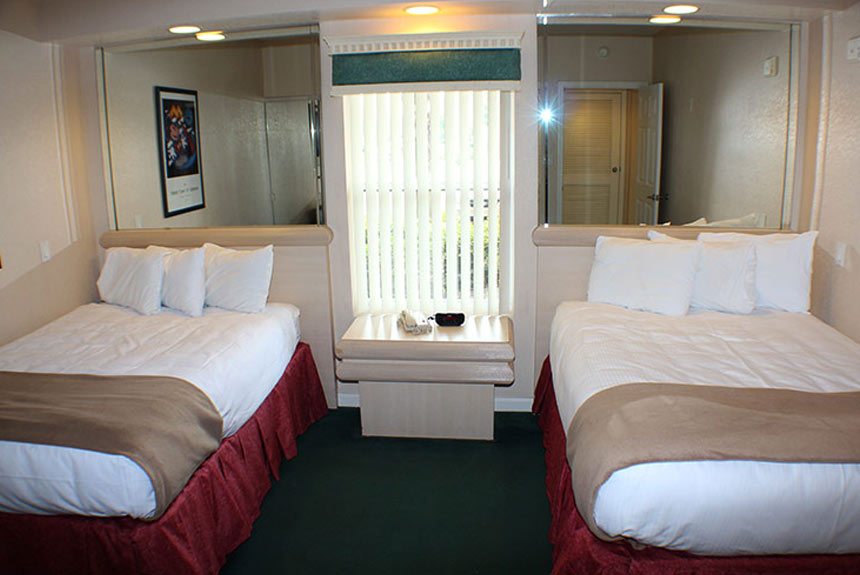 3rd Bedroom
---
Our multi-bedroom resorts in Orlando include Westgate Lakes Resort & Spa and Westgate Town Center Resort & Spa. While these resorts offer spacious and luxurious accommodations, they also offer a wealth of special activities and amenities. Rather than rushing around from theme park to theme park, you can stay on resort property and enjoy any number of fun activities such as multiple swimming pools, a world class spa, miniature golf, paddle boats, tennis, fitness facility, a Disney movie theater, onsite dining, even a full water park with lazy river, water slides and much more.
---
---
---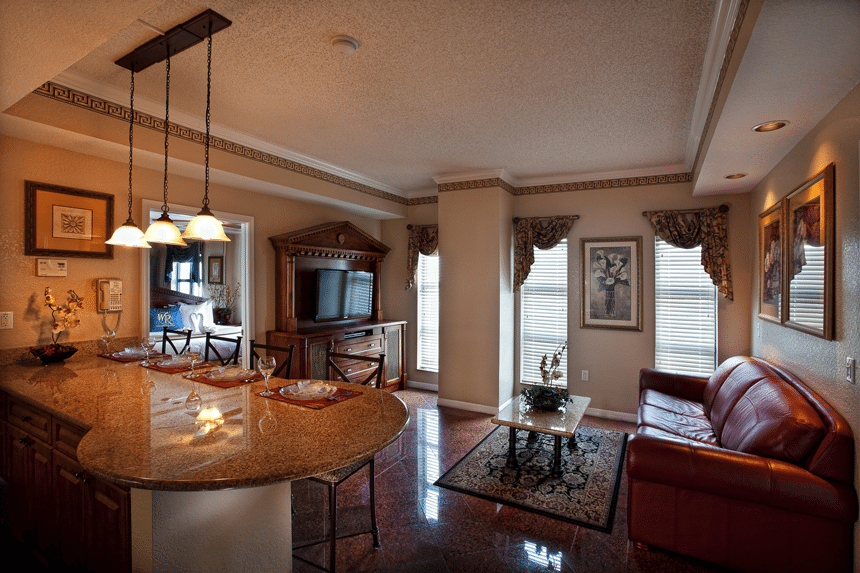 Many family vacations are spent staying in a typical hotel room – a small, cramped room with two double beds, a desk, a chair and a television. It's far from a place where you can kick your shoes off, sit back and relax. On the other end of the spectrum, what if you could spend your family vacation in a more luxurious and far more spacious suite or villa featuring multiple bedrooms and all the comforts of your own home.
---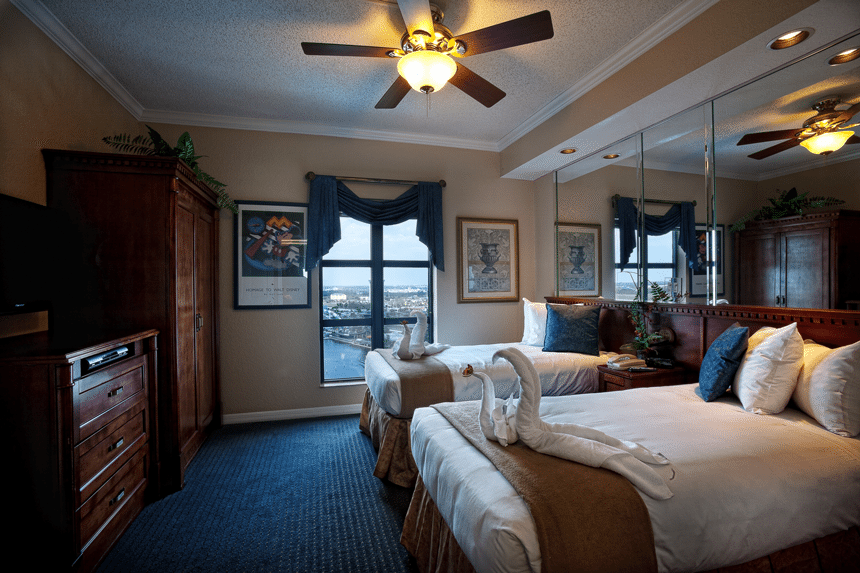 For the ultimate family vacation, consider one of the multi-bedroom resorts in Orlando, Florida. Westgate Resorts features several properties in Orlando that offer separate bedrooms and even your own bath and tub or shower. Our large Orlando villas are non-smoking, and offer more than the typical Guest Room. You can enjoy a large, comfortable living room including leather furniture, large flat-screen TVs, laundry and your own private balcony or patio.
---
---
---
Other in-room amenities include a sleeper sofa, king-size bed, twin beds, and a flat-screen in every bedroom. Better yet, these 3 bedroom condos in Orlando also feature available Wi-Fi, DVD player, washer and dryer, a full kitchen with refrigerator, appliances, stove, microwave and more plus a separate dining area. In other words, these deluxe family-friendly villas are fully-equipped with everything large families need for the perfect Disney parks vacation.
Rather than bouncing off the beds in a tiny hotel room, the kids can have plenty of room to play while you can sit back and relax in comfort. And at night, everyone has the quiet and privacy of their own bedrooms. We offer villas that sleeps 6, sleeps 8, sleeps 10, sleeps 12 or even sleeps up to 16 guests.
Located in Lake Buena Vista, FL just one mile from Walt Disney World, Westgate Town Center and Vacation Villas Resorts also offer a wide range of special amenities. While other hotels feature a private pool, you'll have the option of 14 tropical outdoor pools and an on-site water park. The resorts are also conveniently close to other attractions including SeaWorld, Gatorland, Epcot, downtown Kissimmee, as well as shopping, dining and nightlife. But you may find yourself just as content to sit back and relax with the air conditioning in your master bedroom and enjoy the peace and quiet or fix a quick snack in your kitchenette. Whether you need twin-size, full-size, queen-size or king-size, chances are we have a condo that meets your families unique needs in Central Florida. Just choose the number of guestrooms you need and the number of bathrooms. You'll enjoy an expansive condo-style layout with enough square feet to keep everyone happy. Call today and enjoy an easy check-in and check-out process.
---