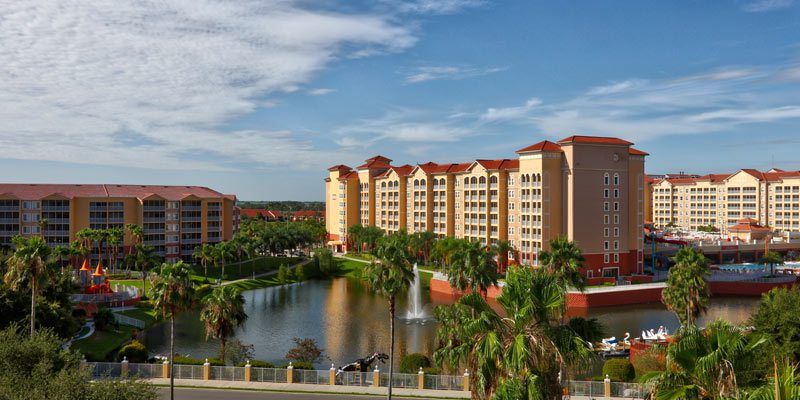 ---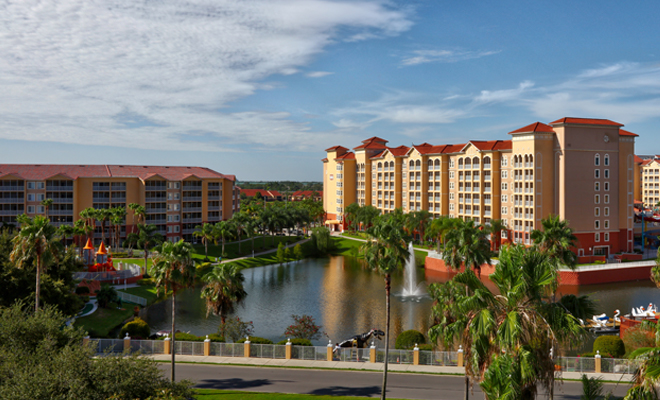 ---
---
Places to Stay in Orlando
As the world's favorite tourist destination, there's no shortage of places to stay in Orlando, Florida. From budget motels and high-end hotels to exclusive resorts, Orlando visitors will find hundreds of options. Yet finding the best hotels in Orlando for families should be based on your own unique family needs and budget.
---
---
---
---
---
Where to Stay in Orlando
As the world's favorite tourist destination, there's no shortage of places to stay in Orlando, Florida. From budget motels and high-end hotels to exclusive resorts, Orlando visitors will find hundreds of options. Yet finding the best hotels in Orlando for families should be based on your own unique family needs and budget.
Another important factor in finding the best places to stay in Orlando is what do you want to do on your vacation? You can save time, money and hassle by finding accommodations nearest the theme parks and attractions that are highest on your list of vacation activities. For example, you may want to determine where to stay in Orlando near Disney. If the Magic Kingdom and other Walt Disney World theme parks are the focus of your vacation, you'll want to find a hotel or resort close to the parks. Disney World even offers a variety of hotels and resorts directly on Disney property. Or, choose to stay at one of the few Orlando family resorts with water park.
---
---
---
Resorts in Orlando
Showing 5 Orlando Resorts
---
---
Westgate Resorts are right in the heart of the action
Stress-Free Travel Tips for First-Time Visitors
If you are traveling with a bigger group, you might prefer to opt for a villa instead of a standard hotel room. This will not only save you money, but also, provide with many of the comforts of home.
Download various mobile apps for attractions to have easy access to information such as opening hours, show times and wait times for all the attractions and rides.
There's no need to take a bus or drive your car when traveling to the parks. Save money on gas and high parking rates by using the complimentary shuttle transportation provided by your Westgate Resort.
Prepare for Florida's hot and sunny tropical weather by bringing sunscreen but also an umbrella or poncho. The ponchos are also great to wear on rides where you might get wet. You'll also want to bring along some water bottles to stay hydrated! During the summer months, brief afternoon thunderstorms can pop up before quickly giving way to more sunshine.
When you travel to Florida, wear comfortable clothes and shoes! As you probably know, Disney is huge and requires a lot of walking. So having comfortable sneakers is a must.
Check out the height requirements for popular rides in advance so you can plan your theme park experience better and know which attractions are kid-friendly.
Buy tickets ahead of time online since usually they are cheaper. Want to save even more money? Consider a theme park vacation package at Westgate Resorts which normally includes multiple tickets plus your stay at one of our exclusive properties.
Orlando, FL is filled with amazing restaurants, so don't stress out if you see that all the theme park restaurants are packed. You will still find plenty of nearby dining options at Disney Springs, Universal CityWalk or the popular I-Drive area.
Bring some light snacks! Since the theme parks do allow you to bring certain food items inside the parks, take advantage of it and save some money.
If possible, include some additional days on your travel itinerary just to relax! Don't try to visit all the theme parks in one day or on consecutive day and instead leave a few days in between to relax and take part in on-property activities or visit other Orlando attractions. Our guests often mention that the best days of their trip were simply the ones spent at Westgate playing in the swimming pools, game rooms and other fun-filled recreational areas.
The Westgate Experience
Accommodations & Villas
There are boutique hotels and condos to be found, but our wide range of Orlando villas, guest rooms & suites provide you not only with the all the creature comforts of home but also with the single best resort experience in town. Take your pick! The rooms provide you with essentials such as a fully-equipped kitchen, separate living room and dining room, large screen televisions, private patios or balconies, and in some villas, even a washer and dryer. We offer villas and suites that can accommodate a family of four or even as many as 12 to 16 guests! We aim to create the ultimate vacation getaway for every family! To learn more about our rooms, prices, or to book your reservation, call us at 1-800-610-0479.
Resort Amenities
Our properties include an extensive list of amenities and things to do for every member of your family. If you are looking for fun activities, come to enjoy paddle boats and kayaks, mini golf, bike rentals, basketball courts, fitness centers, game rooms and more. Our Town Center Resort even includes an on-site water park complete with hair-raising water slides as well as a special Disney movie theater. For a more relaxing vacation, we recommend visiting Serenity Spa by Westgate for a massage or facial or hanging out at any of our many tropical swimming pools and hot tubs. Take a look at our resort pages to view a complete list of amenities and activities.
ShipWreck Island Waterpark
ShipWreck Island Water Park is a multi-level pirate-themed aquatic adventure that will easily become your favorite place at the resort. With a convenient location on our Westgate Town Center Resort & Spa property, this water playground features a zero entry pool with fountains, a sun deck, splash pad, multiple slides and our favorite, the lazy river! To top it all off, there's a lounge area where you will be able to kick back with a refreshing drink or a nice meal at the Jolly Roger's Galley or Sea Dog's Bar.
Complimentary Shuttle Transportation
Save on your Orlando trip by using our complimentary, scheduled resort shuttle to go to Disney or nearby shopping areas! We currently provide transportation to Walt Disney World, SeaWorld Orlando, and Universal Studios Orlando and all are just a short distance from our resorts.
Pet Friendly Room and Villas
We understand that your pets are part of the family and deserve a getaway, too, so bring them along! Before arriving at the resort, we recommend that you call ahead and verify all the details with the property. To learn more about our pet policy, visit our Pet-friendly Hotels in Orlando.
Stay in the heart of the action!
When you travel to Florida, you'll also find lots of hotel rooms, suites, inns and villas to stay in Orlando near Universal Orlando Resort and SeaWorld Orlando. There are numerous options close to or on world famous International Drive. And you can find hotels near major shopping malls, outlet stores and other premiere shopping destinations.
Some of the best Orlando hotel deals can be found with Westgate Resorts. That's because Westgate provides a range of amazing resort properties that put you in the middle of the Orlando area excitement. Westgate Lakes Resort & Spa is a scenic lakefront resort ideally situated near both SeaWorld and Universal, and just a short drive from Disney World. Westgate Palace puts you on the doorstep to all of the shops, restaurants and attractions along world famous International Drive. And Westgate Town Center Resort & Spa and Westgate Vacation Villas are located just one mile from the Maingate to Disney, the Disney Boardwalk, and Disney Springs. Other nearby Disney destinations include Epcot, Disney's Animal Kingdom, Disney's Hollywood Studios, Disney's Blizzard Beach water park and Disney's Typhoon Lagoon water park.
Entertainment for the whole family!
Check our our many central Florida (or Miami) locations and you'll find Westgate Resorts are right where you want to be, in the middle of the excitement. And we give the flexibility of staying for 2 nights, 3 nights, 7 nights or more! You decide how long you want to visit. You can even get to one of Florida's many incredible beaches in less than an hour.
Westgate Resorts is also one of the best hotels in Orlando for families looking for fun or looking for a great deal on an exclusive resort villa. Whichever property you choose, you'll experience a warm and welcoming atmosphere where you will enjoy spacious rooms and luxurious amenities. Multi-bedroom accommodations offer privacy and lots of elbow room for all. Fully-equipped kitchens help save on vacation restaurant costs. And a wide range of fun-filled resort amenities and activities will help keep everyone entertained. Experience our multiple pools, plus recreational areas from tennis and volleyball to miniature golf and more. Relax and sip a cocktail at our poolside bar. Grab a snack or a full meal at one of our onsite restaurants. And sleep easy knowing you got the best price and rate available - guaranteed.
From the time you check-in, you'll enjoy all the comforts of home while relaxing in a clean and comfortable environment you can't find in a basic hotel room. From romantic couples to multi-generation families, we offer excellent options on resort hotel rooms featuring open floor plans, full kitchens, leather furniture, private balconies and patios and top notch hospitality.
---
---
Start Planning your Orlando Vacation with Westgate Resorts!
We'll help you discover the very best Orlando has to offer