There are countless reasons why a trip to Branson, MO should be on one's bucket list, but the town's winter wonderland transformation during the holiday season becomes a breathtaking experience on its own. Truly, Christmas in Branson, Missouri is unlike any other.

Despite its small size, Branson welcomes millions of visitors to the Missouri Ozarks each year with its unique blend of natural beauty, outdoor recreation, lakes, live entertainment, shopping, dining and endless attractions. Starting from November into December, the Christmas season ignites a multitude of things to do in Branson, especially downtown.
Unveiling the Top Things to do in Branson for Christmas
Now that the holiday cheer is present, grab a cup of hot cocoa and explore 25 things to do in Branson for Christmas to brighten your spirit this holiday season.
1. An Old Time Christmas at Silver Dollar City
Branson's biggest attraction for the entire family is Silver Dollar City theme park. Christmas in Midtown and An Old Time Christmas celebration continues this year with over 6.5 million twinkling lights, Christmas trees, Christmas parades, and a Midtown light spectacular.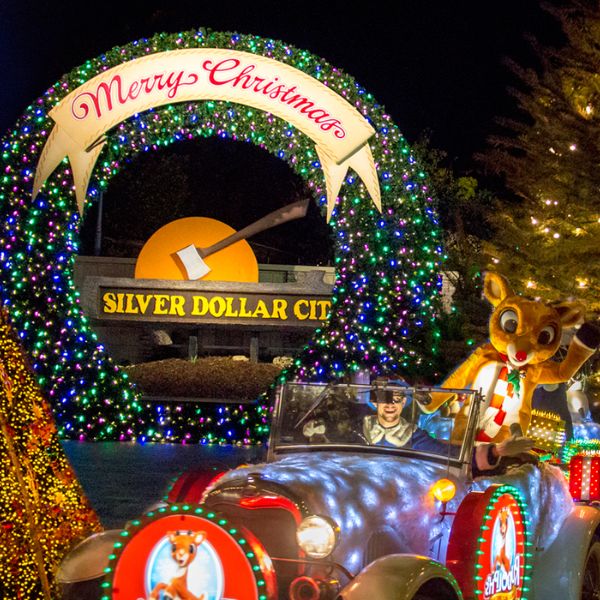 ---
2. Dolly Parton's Stampede
The whole family will delight in holiday festivities that include 32 magnificent horses, a talented cast of trick riders, elves, fun and games, and a fabulous four-course feast! Get ready to celebrate as Dolly Parton's Stampede is a fun-filled adventure for all.
3. Titanic Museum
The Titanic Museum sends its seasons greetings to you and the family! With its bow slicing through water, Titanic soars 100 feet above Hwy 76, stopping traffic. Visitors have expressed this as a "must see" family attraction in the Branson area. Set your sights on this amazing 90-minute, interactive walk through history.
4. Live Shows
Enjoy the best shows in Branson (comedy, dinner, kid-friendly, and boat shows!) that'll captivate the entire family. A few holiday inspired Branson Christmas shows to look out for this year are Presley's Christmas Jubilee, Hughes Brothers Christmas Show, Branson's Christmas Wonderland, and Clay Cooper's Country Express Christmas.
5. Branson Auto & Farm Museum
This unique 90,000 square foot building is divided into two areas – one devoted to classic and antique automotive history and one to farming equipment. Branson Auto & Farm Museum features more than 100 exciting cars and tractors, and many of them are actually for sale! As a result, the museum inventory changes regularly.
6. Branson Dinosaur Museum
Step back in time a mere 90 million years ago and discover more than 50 life size dinosaur replicas intricately designed from actual dinosaur bones. Branson Dinosaur Museum brings dinosaurs to you – up close and personal – so you can see fascinating exhibits on everything from the T-Rex to a small, four-winged micro-raptor. Enjoy a fossil center and learning area as well.
7. Promised Land Zoo
Enjoy exhibits of animal species from around the world, including antelope, zebra, kangaroo, big cars, baboons, spider monkeys, lemurs, deer, prairie dogs, capybaras, porcupines and a variety of petting zoo animals. This year gather around for their Let There Be Lights festivities that include live reindeer herd, Christmas light displays, a "Candyland Courtyard", and a VIP "Santa's Safari" option.
8. Ride The Polar Express
The Branson Scenic Railway train is transformed into the iconic Polar Express. The book "The Polar Express" is read aloud while hot chocolate & cookies are served. Santa Claus joins the ride during your North Pole adventure - visiting each car & presenting everyone a special gift. Christmas Carolers are also aboard, so brush up on your most favorite Christmas songs!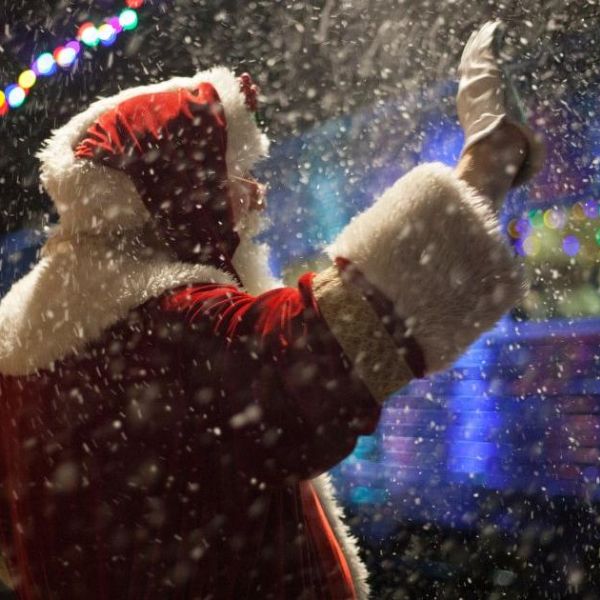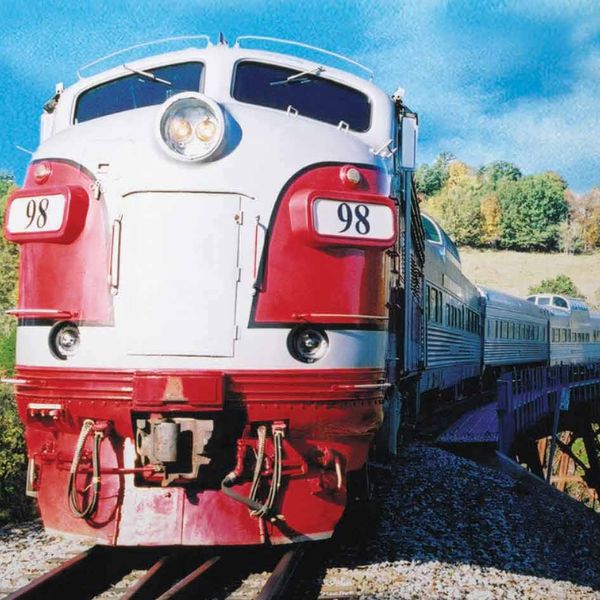 ---
9. Branson's Wild World
Discover an amazing world of wildlife from land and sea. Branson's Wild World is home to sea creatures such as eels, jellyfish, piranha, colorful reef fish and sharks. Land based creatures include wolves, alligators, singing dogs, lemur, two-toed sloth, pygmy goat, kinkajous, coatimundi, kangaroo, Canadian lynx, arctic fox, and more.
10. Butterfly Palace & Rainforest Adventure
Explore interactive, educational and entertaining adventures featuring more than 1,000 live butterflies, a great banyan tree adventure, the emerald forest mirror maze, the Living Rainforest Science Center and more at Butterfly Palace & Rainforest Adventure.
11. World's Largest Toy Museum
Memories unfold and the imagination abounds at the World's Largest Toy Museum Complex featuring more than 1 million toys! Every day is like Christmas here where you can rediscover the joy of your favorite toys and childhood heroes – from Star Wars and Barbie to pull toys and classic lunch boxes.
12. National Tiger Sanctuary
Built entirely from private funds, the National Tiger Sanctuary creates a safe and protected environment for a variety of cats from lions and tigers to house cats – all who were in need of a home. Guided tours help ensure the cats have time to rest and remain happy and healthy.
13. Branson's Lights of Joy
The Christmastime traditions continue with Lights of Joy Branson, a Christmas drive-thru featuring 1-1.5 miles of holiday décor and whimsical displays of Santa Claus, dinosaurs, a festive safari, and more. Known as one of the most popular light tours, this family-friendly event will bring plenty of joy to you and your loved ones.
14. Christmas on the Showboat Branson Belle
Live entertainment and a three-course meal while cruising along on the beautiful Table Rock Lake? That's right, and this can all be experienced on the majestic Showboat Branson Bell. Rain or shine, bring your camera and enjoy spectacular views of the Ozarks accompanied by musical variety and unforgettable fun.
15. Branson Ferris Wheel
Featuring 40 gondolas, 240 passengers and 16,000 LED lights, the Branson Ferris Wheel is an icon with plenty of history. Located by the wheel this time of year is The Holidays on Ice, an ice skating rink that is sure to complete your ultimate holiday experience!
16. Pink Jeep Tours Branson Christmas Tour
Trek across Baird Mountain and immerse yourself into the storytelling that celebrates the spirit of the season during Pink Jeep Tours Branson. This 60-minute tour includes light installations that truly brings the picturesque winter wonderland to life.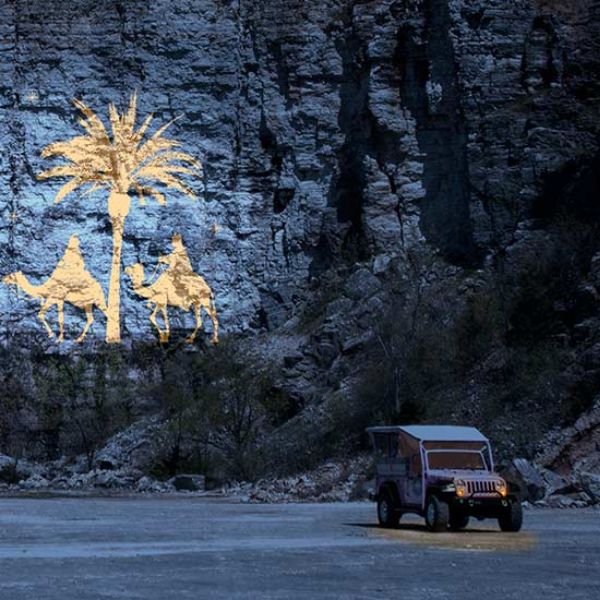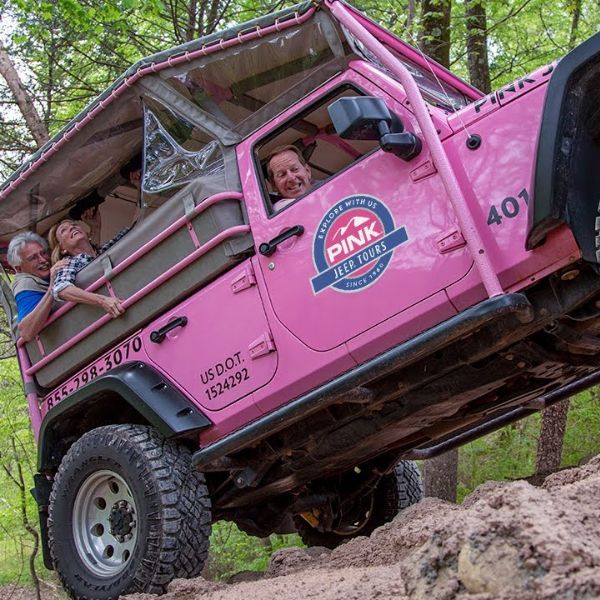 ---
17. Shepherd Inspiration Tower
Branson's landmark on the horizon, this massive 230-foot structure is located on inspiration point in the Shepherd of the Hills Homestead. Shepherd Inspiration Tower was constructed in 1989 to celebrate the 100th anniversary of Harold Bell Wright's first visit to the area. Glass elevators transport visitors to an enclosed observation deck where you can see for more than 90 miles on a clear day.
18. Trail of Lights
Trail of Lights is an amazing drive-thru animation display along a two-mile trail that offers a special holiday theme from start to finish through the 160-acre Shepherd of the Hills Homestead. The journey ends at Inspiration Tower where you'll enjoy a view of the holiday lights from 230-feet up.
19. Veteran's Memorial Museum
A list of top things to do in Branson for Christmas wouldn't be complete without this national tribute to the brave men and women who have defended American liberties throughout the years. The Veteran's Memorial Museum is filled with a collection of wartime exhibits including WWI, WWII, Korea, Vietnam, Desert Storm and more.
20. Snowflex Park
For a wintry adventure any time of year, check out the Snowflex Branson, the country's largest synthetic tubing run. Enjoy the adventure and race your friends or family while zooming down the hills at slick speeds.
21. Shop Branson Landing
Experience the best in shopping, dining and entertainment at Branson Landing! Enjoy dozens of stores, a wide range of restaurants and live entertainment. You'll also find the area's crown jewel, a scenic boardwalk along the 1.5 mile Lake Taneycomo waterfront. At the center of the Landing is a vibrant square featuring a spectacular fountain and display merging water, fire, light and music, with 120-foot geysers and fire cannons blasting. And as part of the holiday fun, you can even visit Santa at Bass Pro Shops!
22. Talking Rocks Cavern
There are plenty of things to do for Christmas in Branson, Missouri, but Talking Rocks Cavern is quite the unique adventure. Enjoy a beautiful landscape of glistening crystals – a spectacular gift of nature. Concrete steps and pathways, creative lighting and more allow for easy access to this cave of wonder. Better yet, the cavern remains a constant and comfortable 63 degrees year-round, so it doesn't matter what the weather is like above ground.
23. Lakeside Wilderness Trail
Enjoy Lakeside Wilderness Trail, a natural escape with 140 acres of wooded and rugged hill country which showcases the beauty of Branson's spectacular Ozark Mountains. There are now 4.4 miles of trail winding through upland forest and glades, suitable for even families with small children.
24. Winery Tour
Wine lovers rejoice. Visitors to Stone Hill Winery are invited to enjoy a guided tour through this huge winery complex to witness the step-by-step wine making process. Soak in the aroma and enjoy a taste of the winery's finest selection of wines and juices. Then browse through the gift shop.
25. IMAX Movie
Branson's IMAX entertainment complex features a wide range of big screen events and live shows. The popular IMAX theater offers an exhilarating and all-encompassing adventure on a screen 6 stories tall and 83-feet wide with 22,000 watts of surround sound! Underwater or high in the sky, IMAX Adventures are sure to have you jumping out of your seat.
---
The Things to Do in Branson are Infinite!
Branson encapsulates the essence of the season with its Christmas music and carols, ornaments and special effects, shows, grand village shops, and overall holiday spirit provided to its guests. If you're looking for a Branson vacation, this is a great place to start for obvious reasons. It's safe to say the excitement and awe of America's Christmas tree city doesn't stop here, as you may also encounter flurries of snow during your visit! The top things to do in Branson are constantly being updated, so be sure to check back before your getaway.
---
Looking for accommodations? View one of our best Ozarks Vacation Packages and other December Vacation Deals.
---
Want to share our Things to Do in Branson for Christmas Guide on your blog or social media?
Go ahead! All that we ask is that you include a link back to this post so your readers can view the full list of things to do in Branson for Christmas.
---
You May Also Like: