Autumn has arrived and that means the spectacular fall colors have returned to Great Smoky Mountains National Park. The eagerly awaited season when the fall colors travel down the rolling mountainsides - starting from the highest elevations and working their way down to the foothills.
Great Smoky Mountain National Park features more than 100 species of native trees, most of which are deciduous. The earliest color changes include leaves from yellow birch, American beech, mountain maple, hobblebush, and pin cherry at high elevations.
While the fall color season is already in full swing, there's still time to catch the best the season has to offer. The peak fall colors typically kick in from mid-October until mid-November and include colorful trees like the sugar maple, scarlet oak, sweetgum, red maple, and hickory.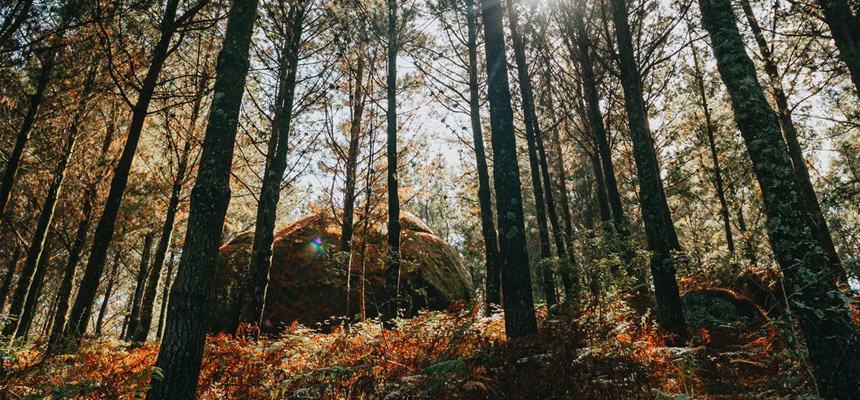 Albright Grove Loop Trail
Some of the best colors can be seen now by hiking the higher elevation trails inside Great Smoky Mountains National Park. Popular color tour trails include Albright Grove Loop, the Mount LeConte trails and Sugarland Mountain trail.
Some other excellent fall color hikes for moderate trekkers include the Baskins Creek Falls Trail, Porters Creek Trail and Little River Trail. More experienced hikers might want to consider Goshen Prong Trail or Mount Sterling Trail.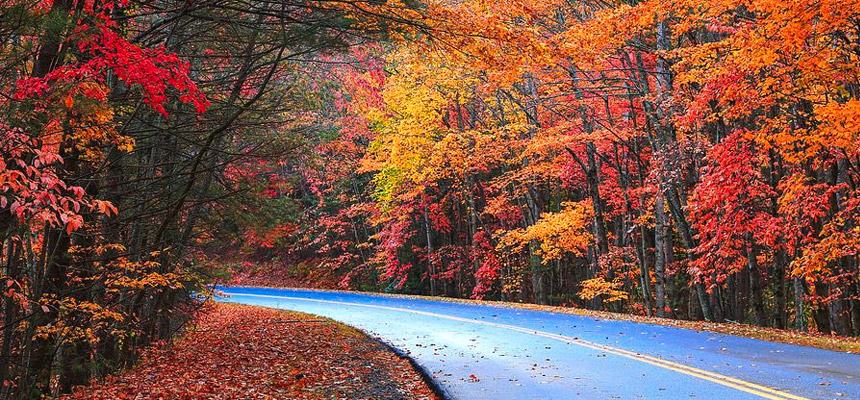 Newfound Gap Road
If hiking is not your thing, that's fine, too. You can experience lots of fall color beauty without hitting the trails. You can check out the bright yellow, red and orange hues from the comfort of your car. The most popular driving areas include Cades Cove Loop, Foothills Parkway, Roaring Fork Motor Nature Trail, Cove Creek Road, Newfound Gap Road and Balsam Mountain Road.
Of course, you can also experience the glory of fall color season by simply wandering the Gatlinburg Parkway. Enjoy the shops, galleries and restaurants throughout the quaint mountain village while the surrounding mountainsides offer a kaleidoscope of color around you.
Share these tips with all your friends!