What is this TapuTapu that I keep hearing about?
TapuTapu! More than just fun words to say out loud, TapuTapu is Universal's exciting wrist band designed to make Orlando's newest theme park experience easier and more interactive. The TapuTapu wearable puts the power of the park in your hands - or at least on your wrist. TapuTapu will give you the power to hold your place in line, interact with elements inside the park and play!
First, let's explain how you can get one and how it works. As soon as you arrive at Universal's exclusive new Volcano Bay Water Theme Park you will be greeted by the Waturi, an incredibly friendly community that call Volcano Bay their home. The Waturi will be providing each guest with a special TapuTapu Wearable that will allow you to unlock all the interactive experiences throughout the park. It is important to mention that you won't need to pay extra to receive a TapuTapu, these bands will be given to all guests and will need to be returned when you exit Volcano Bay.
I have my TapuTapu, now what?
With a TapuTapu, you have all the Power in Volcano Bay! This band will allow you to enjoy rides and experiences like never before seen in any of the Orlando, FL theme parks. Here are a few:
Virtual Lines:
Universal Studios has already been testing Virtual Lines with a few attractions in their other theme parks, but at Volcano Bay, ALL rides offer virtual lines. We repeat, ALL RIDES. That means you'll never have to wait in a long line. Ever.
When you approach a ride or attraction, you'll find a special totem that interacts with your TapuTapu. When you tap, the totems will quickly scan your band and let you know how long your wait will be for that attraction. You can then continue with your Volcano Bay adventure - jump in the lazy river, take a lunch break, or enjoy a refreshing drink. Once it's your turn to enjoy the attraction, the TapuTapu will send you a reminder to let you know.
Interact with your Surroundings:
The TapuTapu bands are so responsive that it will illuminate parts of the volcano and various figures throughout the park will come to life as you slide, swim or walk past.
TapTu Play:
The wearable will also allow you to control streams of water spurting from whales or even shoot water cannons!
TapTu Pay:
One of the most useful features of the Tapu Tapu wearable is that you don't need to carry cash or credit cards around the park. Through the Universal Orlando official app, you can link your Tapu Tapu to your credit card and purchase anything around the park with just your band. Not only that but you can also have multiple people linked to the same credit card and even assign them budgets or limits on purchases.
TapTu Snap:
Throughout Volcano Bay, you will notice special spots that allow you to take photos and automatically save them to your account with just your Tapu Tapu.
Locker Access:
With your awesome and magical Tapu Tapu, you can also open and lock your lockers!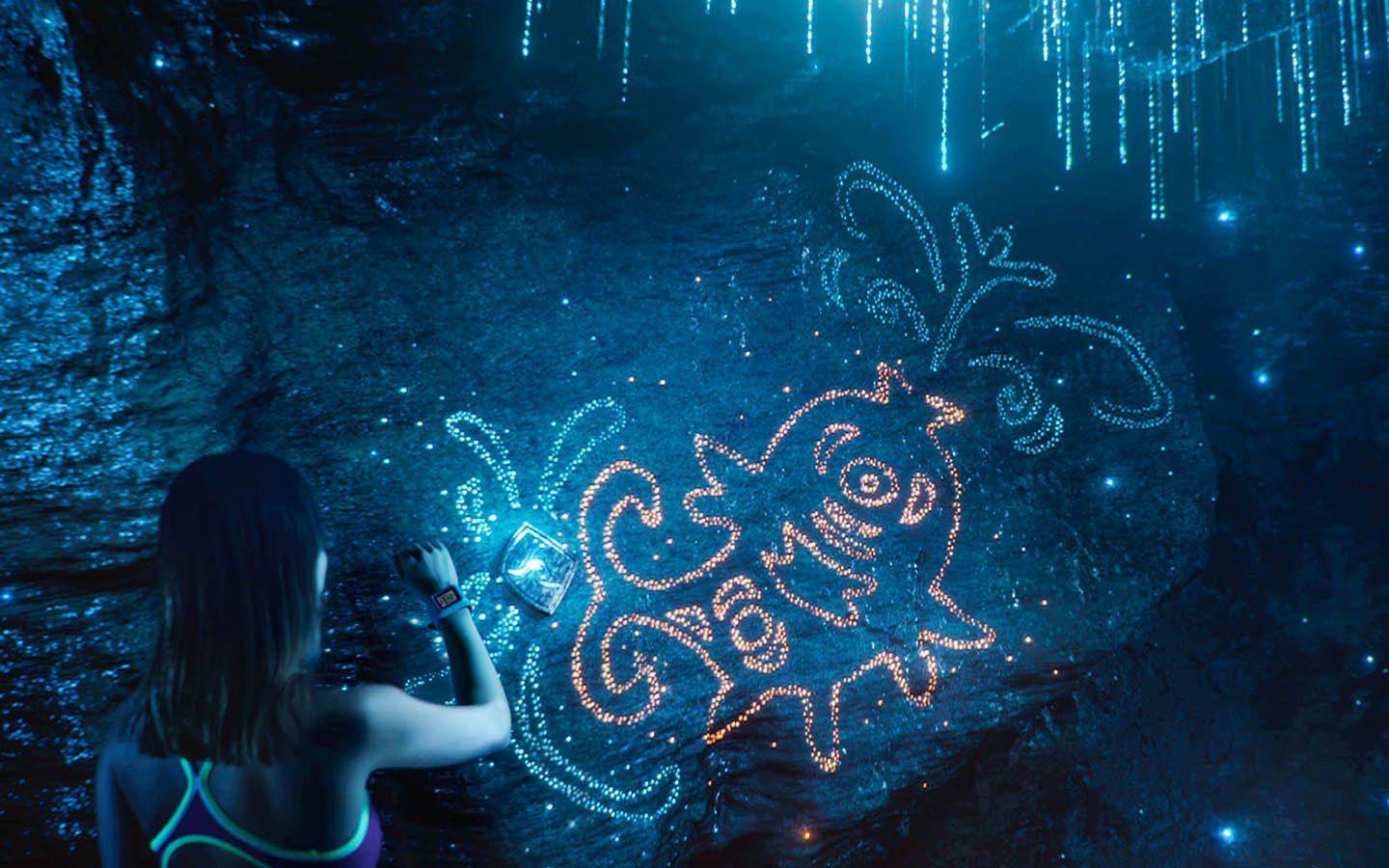 More about Volcano Bay Water Theme Park
Volcano Bay is not your average water park; it is actually Universal's newest theme park (yes, Theme Park!). It is made up of 28 acres and 4 sections and with a clear objective, to give you a full day of tropical thrills and relaxation! It includes 6 multi-person slides, 5 single-person slides, and 7 family attractions. In other words, the theme park is huge and has something for guests of all ages!
Volcano Bay Water Park Update
Universal's Volcano Bay is open on select days through November 1, 2020. On November 2nd, Volcano Bay will close for the season and will reopen on or before March 1, 2021. Check back for any future updates.
---
---
Go on an EPIC 3-Park Adventure with this Universal Orlando package:
5-Day / 4-Night stay at Westgate Lakes Resort & Spa
2 Universal Studios Tickets
2 Islands of Adventure Tickets
2 Volcano Bay Water Park
Complimentary Transportation to the Parks
FOR ONLY: $549 per package
---
---
Visit Volcano Bay! - Start Planning your Universal Studios Vacation
Call Today 1-877-288-7422
Share this Blog with you Friends!