Don't look now, but summer is slipping away and fall will soon be upon us. That means cooler nights, trees changing colors, pumpkin spice flavors and, of course, many of your favorite Halloween festivities. Some of Orlando's popular events have been canceled for 2020 including Universal's Halloween Horror Nights and Mickey's Not-So-Scary Halloween Party at Disney World. But there are still plenty of other Halloween activities and events to choose from throughout Orlando and central Florida.
Here are some of the friendly frights that you can scare up during the Halloween season. And you can rest easy knowing that social distancing and other precautions are being taken to keep you and your family safe:
Social-Distance Friendly Halloween Experiences in Orlando
Experience the ultimate kid's celebration at Legoland FLorida. Enjoy neighborhood-style Trick or Treating with lots of spooktacular sweets (with contactless candy distribution), fun seasonal shows, exclusive creepy-cool LEGO characters, character experiences and special Halloween interactive activities with enhanced health and safety measures.
---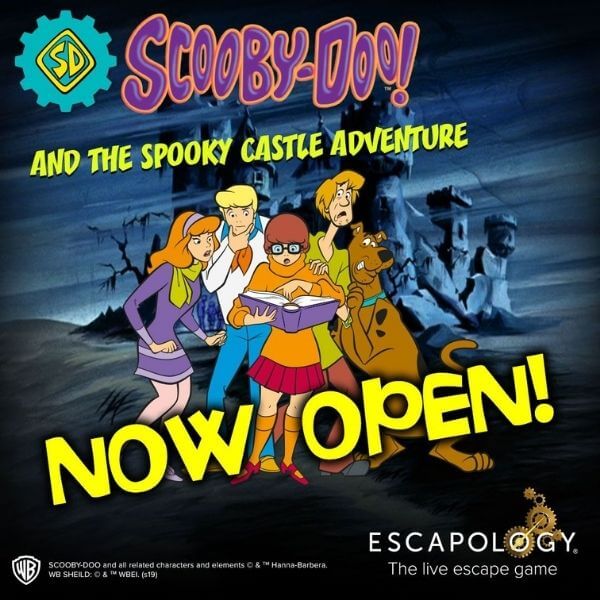 In this live escape game, the Baroness has gone missing amid some ghost sightings and it's up to your group to solve the mystery. Inside the Spooky Castle, you'll realize that Scooby-Doo and Mystery Inc. Gang can help by communicating clues via magic portraits inside the Castle. Private rooms are fully sanitized & other safety measures are in place.
---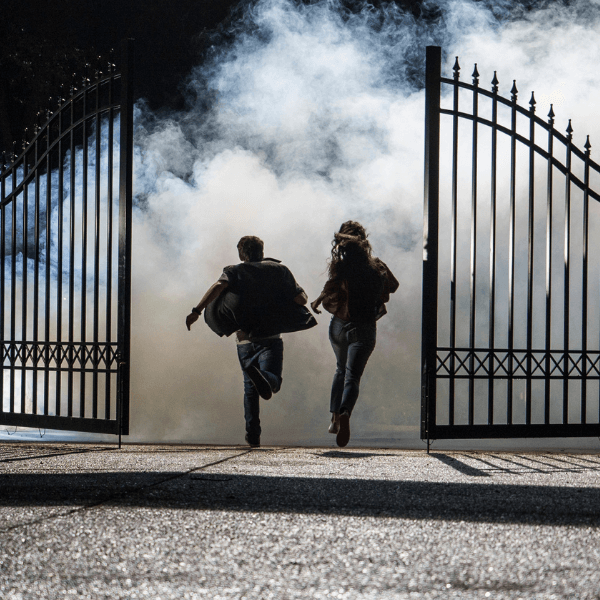 Enjoy more frightful fun at a revamped Howl-O-Scream that features significantly enhanced safety and health measures. The event will be modified to feature open-air scare zones, limited-capacity admission and physical distancing. Check out the outdoor "Fiends Show" with limited bench seating allowing for social distancing.
---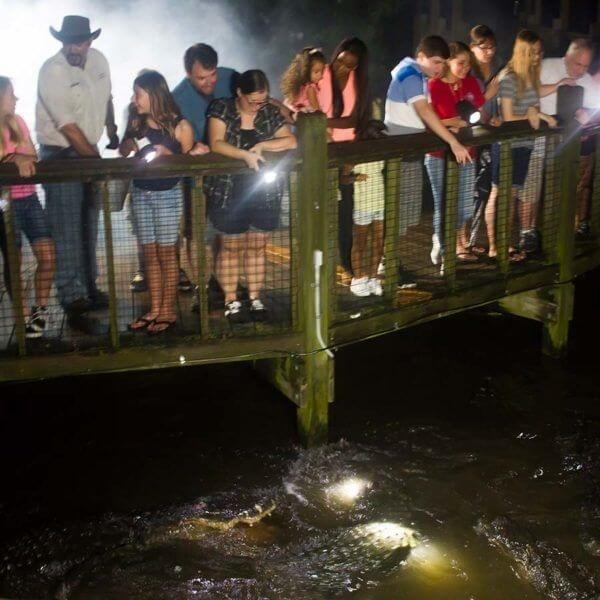 When the sun goes down, the swamp comes alive! Armed with a flashlight and gator food, you'll walk along the Alligator Breeding Marsh, hearing the rustle of feathers overhead and the splashing of water nearby. Shine your flashlight toward the water and discover hundreds of hungry, glowing, red eyes slowly making their way closer.
---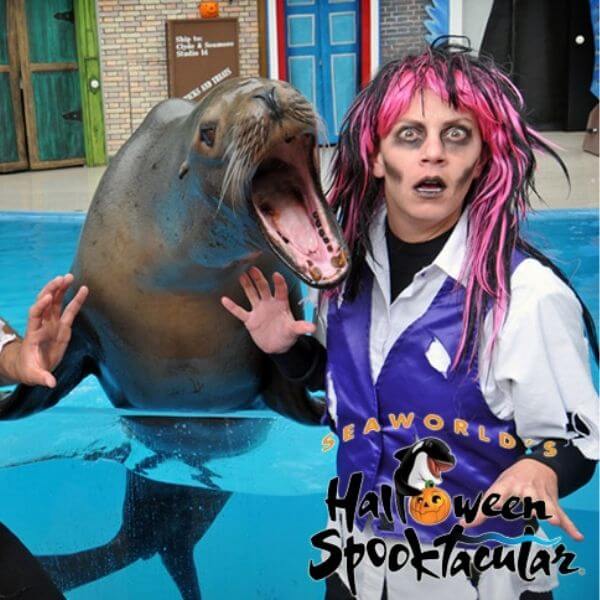 Experience an ocean of Halloween fun for the whole family at SeaWorld Orlando's Halloween Spooktacular! This fun-filled daytime event is perfect for every age and the event has been modified so guests can safely explore the slightly spooky trick-or-treat trail and meet silly Halloween characters with physical distancing protocols in place.
---
Drive-Thru Halloween Experiences in Orlando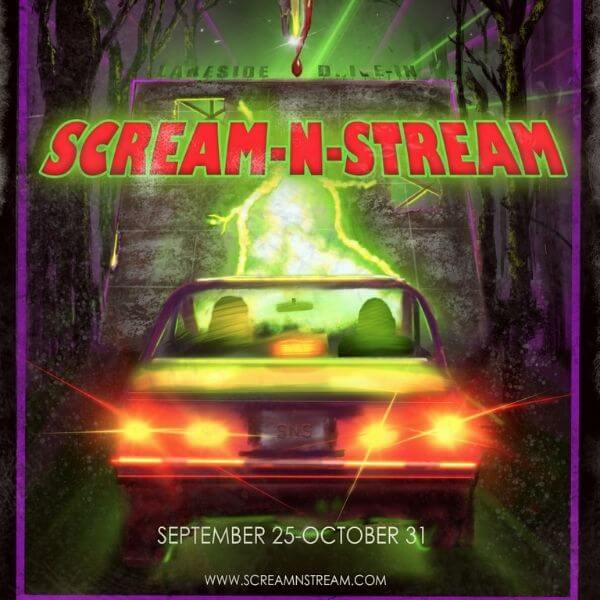 Scream n' Stream Fri-Sat Sept. 25 - Oct. 31, 2020
Boggy Creek Airboat Adventures offers two unique events - a daytime, family-friendly drive-thru trick or treating experience where candy is delivered to your car via tubes & pipes. Or a more terrifying drive right into a horror movie! Sets, props, fog, lighting, audio, and live performers bring the terror to life all around your vehicle.
---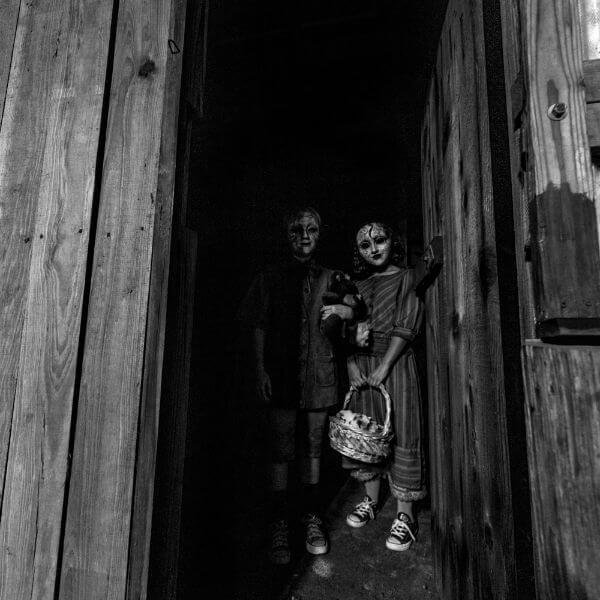 The Haunted Road Select dates September 25 - November 7, 2020
For the young ones, you can skip the scary by attending the FAMILY FRIENDLY version! The not-too-scary adventure takes you and your kids on a lively journey through the Enchanted Forest, where you'll meet favorite fairy tale creatures. Meanwhile, a 40-minute nighttime experience takes you on a drive following Rapunzel's journey into a world of disarray, twisted creatures and lots of scares with props, live actors, lighting, visual effects & sound linked to your car stereo.
---
Virtual Halloween Events & Experiences
Looking for some Halloween frights from the safety of your home? If you want more than the usual array of scary movies on the TV, you might want to check out some of the new virtual Halloween experiences that are available.
Universal's Halloween Horror Nights: Although the full live event has been canceled for 2020, Universal's HHN fans can still experience two heart-pounding haunted houses in Universal Studios. The houses, included with regular park admission, include Universal Monsters: The Bride of Frankenstein Lives and Revenge of the Tooth Fairy. You can also take your kids trick-or-treating in Islands of Adventure.
The Escape Game - Remote Escape Room Games: Now you can enjoy all the thrills, excitement and problem-solving experiences of a true escape room game - live from the safety of your own couch! Better yet, you can be joined by friends and family from around the world! Choose from a variety of missions filled with puzzles, riddles and codes then use your team intellect and keen sense of observation to solve the issues and create your escape plan!
Haunted Places Virtual Tour: With your computer or other screen, you can tour a wide range of spooky places, haunted experiences, and eerie sights from around the world! Explore the arrangement of skulls and bones in the Paris Catacombs. Wander through the haunted Winchester Mystery House in California. Tour the most haunted hotel in America, the Crescent Hotel. Or, if you dare, visit Dracula's Castle, the famed Bran Castle in Transylvania. You can also take a virtual tour of the Lizzie Borden House and many other frightening locations.
---
Share these tips with all your friends!