A visit to Williamsburg, VA is like entering a time machine and traveling back to America's colonial era. You'll enter a unique time capsule that highlights how America was born. One of the best ways to experience it all is with a Colonial Williamsburg Historic Tour. The tour allows you to explore interpreter-guided historic sites, trades and gardens, experience staged performances and visit the recently expanded Art Museums of Colonial Williamsburg.
Historic Area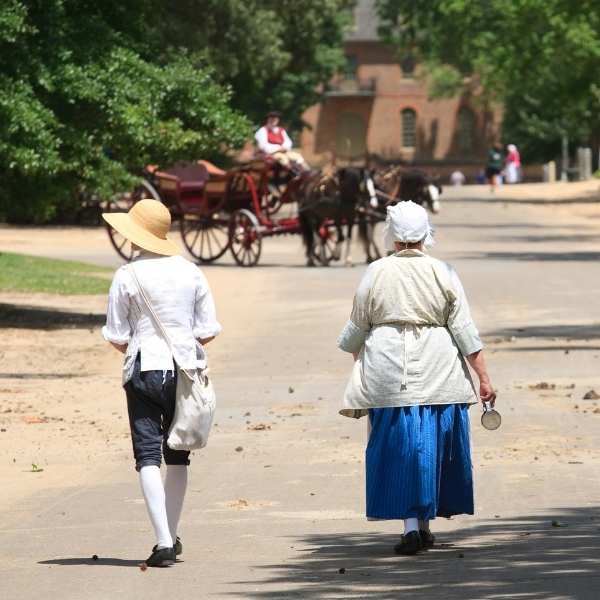 Colonial Williamsburg is the nation's largest living history museum. The historic area is filled with features several hundred restored or re-created buildings from the 18th century when the city was the capital of Colonial Virginia. Walk the very streets that were once walked by George Washington and other founding fathers.
Visitors are welcome to explore the 301-acre historic area for free, however, a Colonial Tour ticket provides special interpreter-guided access to a variety of buildings including the Capital where you will explore the courtroom and the House of Burgesses. You'll also learn about the founding principles of our government and your duties as a citizen of the new republic. Other sites along the tour include a carpenter's yard, colonial gardens, the Governor's Palace, military armory, Ludwell Paradise Stable, a weaver, the Randolph house kitchen and yard, and the George Wythe house – an elegant home where many important Revolutionary discussions took place.
---
---
Trades and Craftsmanship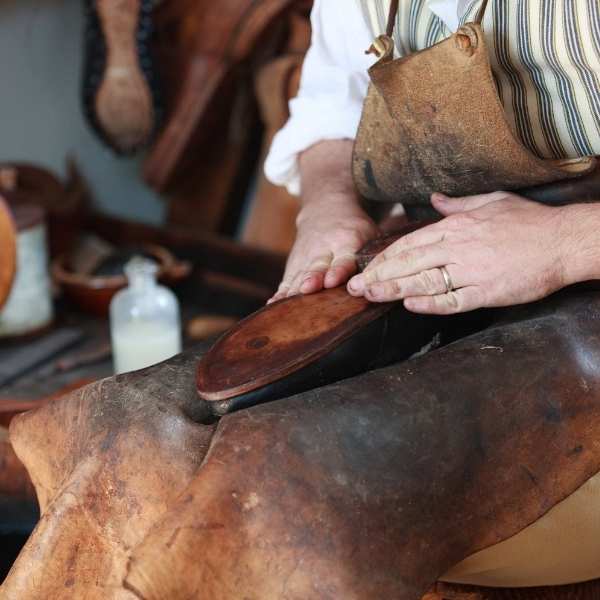 Kids and adults alike can learn about and discover the handmade craftsmanship displayed by more than 20 colonial-era trades. Watch as today's modern-day practitioners ply their crafts the old-fashioned way, utilizing 18th-century tools and techniques in blacksmithing, woodworking, silversmithing, gunsmithing, wig making, cabinet making, and more. Your tour ticket gives you access to the shops and yards where you can visit with the crafters, watch them work, and ask questions.
---
---
Arboretum and Historic Gardens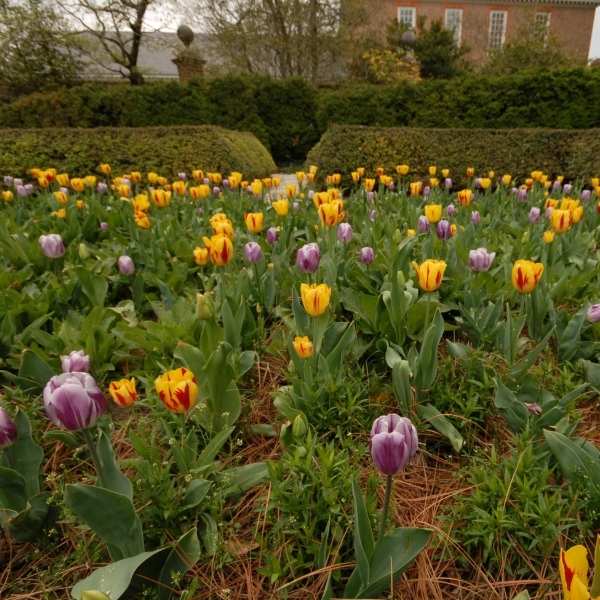 The Colonial Williamsburg Historic Area is officially certified as a Level 2 Arboretum featuring more than 100 varieties of trees and woody shrubs. Visitors will discover an extensive collection that includes 25 18th century period species of Oak trees plus more than 30 historic gardens. The Arboretum is also home to 20 Virginia state champion trees and two national champion trees — the Ziziphus jujube and the Paper Mulberry.
---
---
Art Museums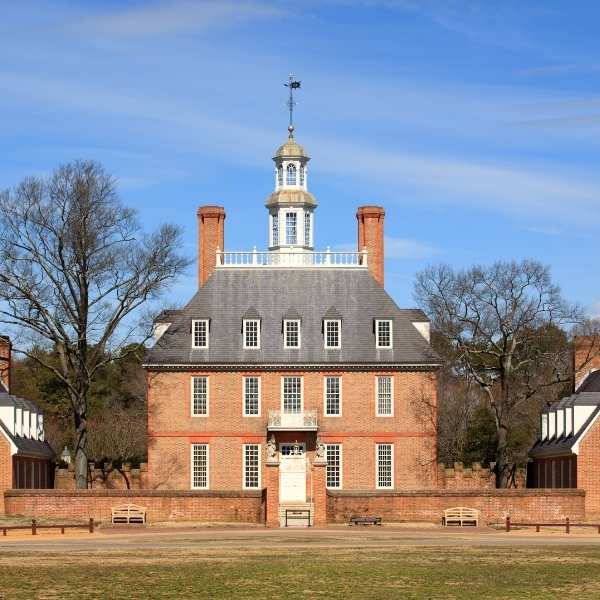 The Historic Tour also includes admission to Williamsburg's incredible art museums. Visitors will discover a vast array of colorful and whimsical folk art. The artwork in the Abby Aldrich Rockefeller Folk Art Museum was created by amateur artisans. Meanwhile, The DeWitt Wallace Decorative Arts Museum features art and objects that are beautiful and useful.
---
---
Fifes and Drums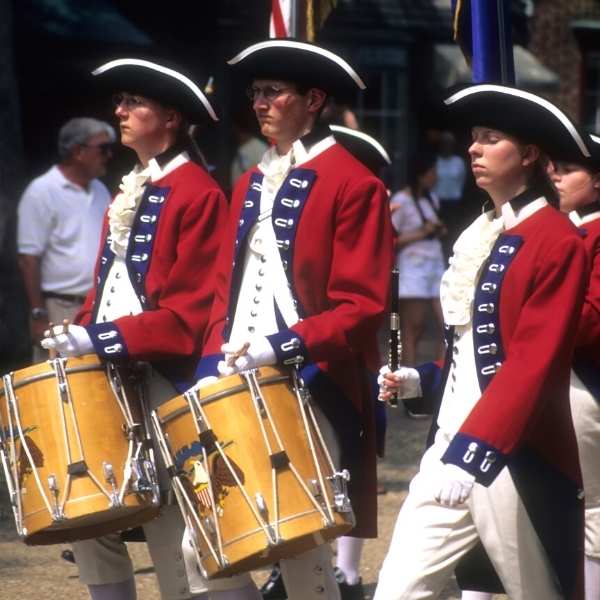 No trip to Williamsburg is complete without experiencing and sights and sounds of the Fife and Drum corps. Fifes and Drums played an important role during the Colonial times and the shrill sounds and drum beats still reverberate throughout Williamsburg as the Fifes and Drums march down Duke of Gloucester Street.
In the 18th century, military field music provided a melodic communication system to guide soldiers through the day with music dictating everything from wake up to mealtimes. The Fifes and Drums also sent essential communications through the noise and chaos of battle. The unique sounds were able to carry for long distances while also cutting through the fury of ongoing combat.
---
---
Step back in Time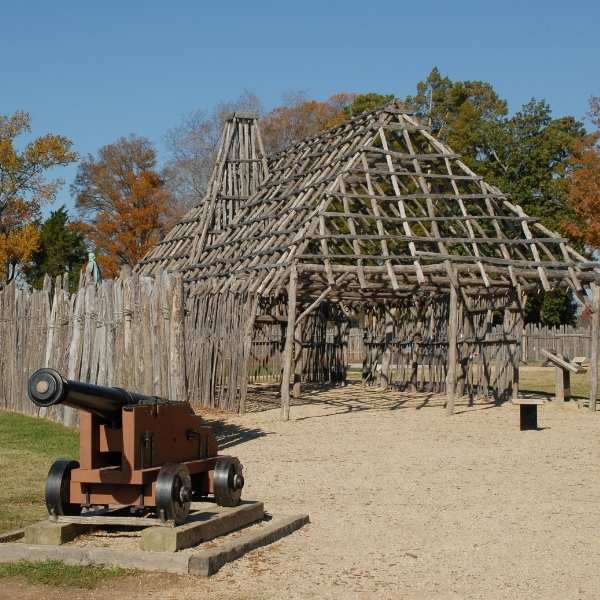 Any time of year is a great time to step back and explore 18th century America in Williamsburg, VA. The city teams with two other nearby towns – Jamestown and Yorktown – to create an iconic Historic Triangle where you can explore the Colonial era and see how the revolution developed and how America was born.
---
Note: All guests are required to wear face masks when indoors, and masks are recommended while outdoors. Face coverings will be worn by Colonial Williamsburg staff.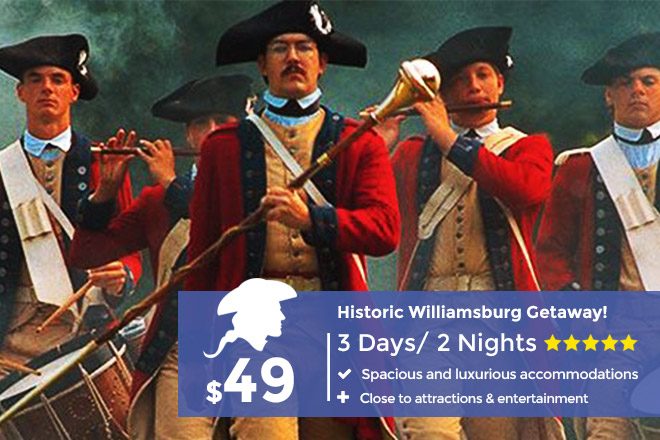 Featured Williamsburg Vacation Package
Historically Low Prices on Historic Williamsburg Getaways - now from $49 per family. Call today & save on your Williamsburg Vacation!
View Deal
---
More Williamsburg Travel Ideas