About a month ago, the Gatlinburg area was hit with a historic and devastating forest fire. As you may know, a number of homes and businesses were destroyed, including some buildings at our very own Smoky Mountain Resort.
Forest fires are a natural, necessary and healthy part of the ecosystem. Dead trees and decaying plant matter are turned to ashes, returning vital nutrients to the soil. Shortly after a fire, wildflowers tend to bloom abundantly and new growth begins.
Just as the fire revitalized the Great Smoky Mountains forest, it also revitalized a community filled with brave and strong individuals. The community has united to ensure that Gatlinburg remains one of the nation's most popular and exciting tourist destinations.
Most of the businesses and attractions in Gatlinburg were unscathed by the fire. And the community has pulled together to ensure the entire area is ready to receive all newcomers and tourists back into their magical city. Although a number of buildings at Westgate Smoky Mountain Resort were destroyed, many were unaffected, including our beautiful Wild Bear Falls Indoor Water Park. And we are already hard at work, preparing to rebuild what was destroyed while making the resort property even more beautiful than ever before!
You can help!
The Gatlinburg area is filled with spectacular beauty, exceptional attractions and family fun. And because we love Gatlinburg, we encourage you to take a visit it and enjoy all that it has to offer. The best way to support the community is by visiting and supporting those businesses that are working so hard to overcome the effects of the fire.
Here are just some of the many attractions that are up and running in and around Gatlinburg, TN:
Dollywood
Hours of Operation:
December 29-31 - 11:00AM - 9:00PM
Reopens in March 18th, 2017
With some of the most epic attractions & roller coasters, the Dollywood Theme Park is a must for any Family Vacation in Gatlinburg, TN. First up, you will encounter the new and amazing 'Lightning Rod'. Known as the world's fastest wood coaster, this coaster can reach a top speed of 73 mph in a 3,800 ft. track. The best part about Dollywood is that there is an equal amount of kid-friendly rides and entertainment. During December, you can enjoy the Dollywood's Smoky Mountain Christmas. Once it opens back up again in March, there's a whole lineup of events including: Festival of Nations, Barbeque & Bluegrass, Summer Lives Here and more.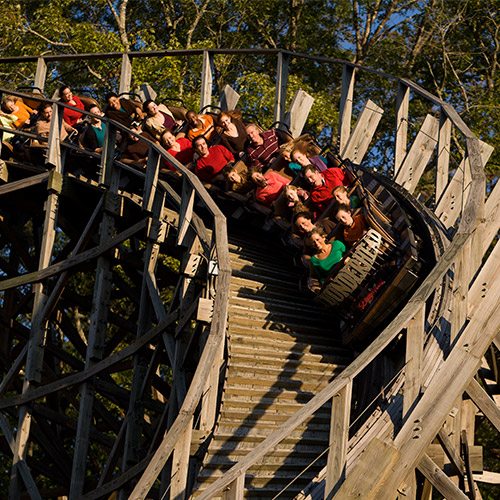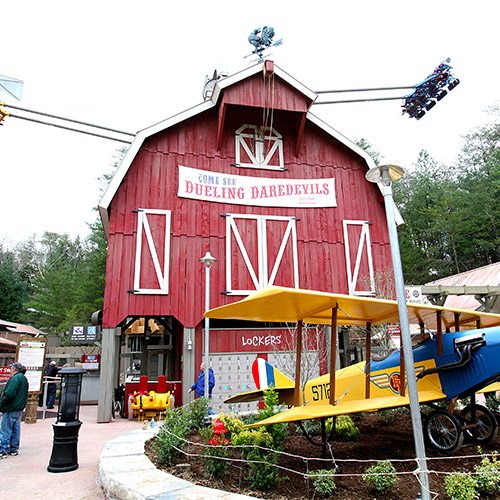 ---
---
Ober Gatlinburg
Hours of Operation:
10:00AM - 8:00PM
Ober Gatlinburg has so many things to do that you are probably going to need a day to enjoy them all. You have attractions such a Maze, Mini Golf, Carousel, Arcade, Alpine Slide, and even a Wildlife Encounter area. Visiting Ober Gatlinburg can be extra special during December because you get to experience a true Winter Wonderland with the many Ski slopes, an Ice Skating rink, and a Scenic Chairlift that will give you the most awe-inspiring views.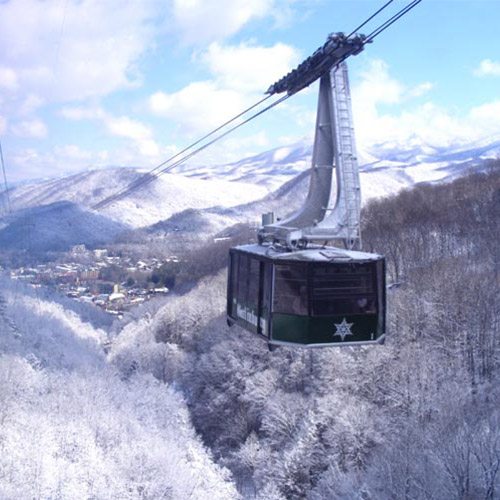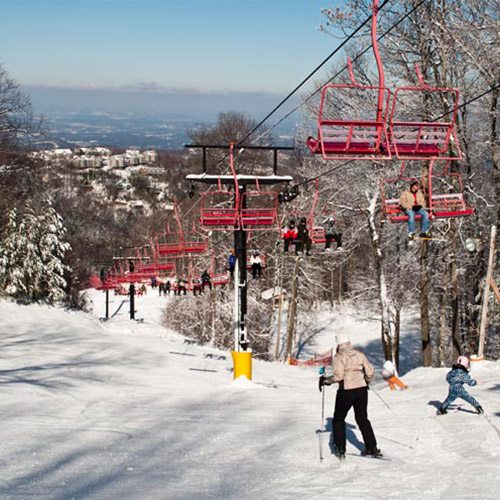 ---
---
Ripley's Aquarium of the Smokies
Hours of Operation:
Monday- Thursday: 9:00AM - 9:00PM
Friday- Sunday: 9:00AM- 10:00PM
Ripley's Aquarium of the Smokies provides you with the opportunity to have a live and up-close look at some of the most beautiful and unique marine animals in our region. In some moments, you will be able to interact with them, like it is the case with Stingrays. You will also find a Penguin Playhouse, Discovery Center, Shark Lagoon, Coral Reef and many live shows. The Aquarium is such a fun place to visit that it even offers Group or Family sleepovers that include scavenger hunts, meals, dive shows, and more.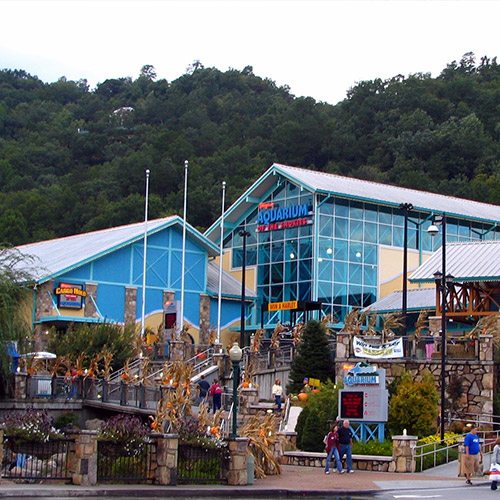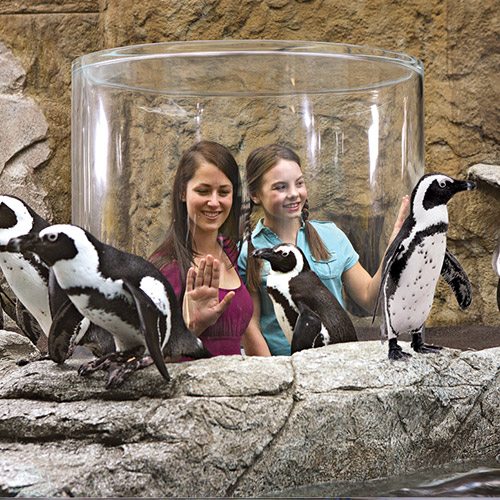 ---
---
Gatlinburg Mountain Coaster
Hours of Operation:
Sunday - Thursday: 10am - 9pm
Friday & Saturday: 10am - 10pm
When you are in the Smoky Mountains, it only makes sense to ride a coaster on a mountain, right? Well with this attraction you can! The Gatlinburg Mountain Coaster gives you all the thrill of being on a coaster but also the incredible views of being on top of a mountain. Not only that, since this attraction is open 'til 9PM and in some cases 10PM, you have the opportunity to have a Day and a Night experience. As long as your kids are at least 3 years old and 38" tall, this attraction is a family vacation must!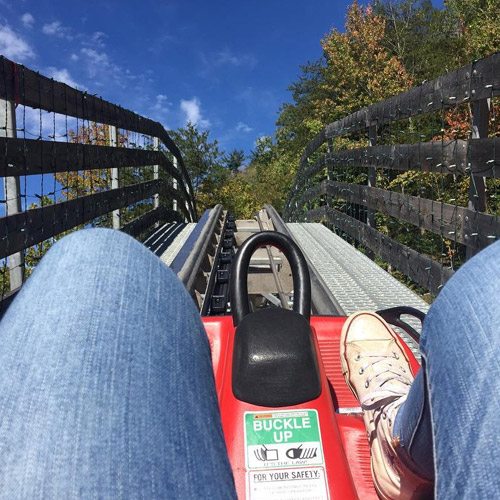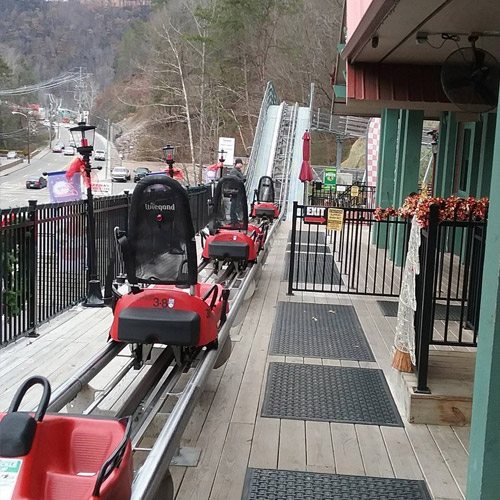 ---
---
Ripley's Mirror Maze
Hours of Operation:
Sunday-Thursday: 10:00AM - 11:00PM
Friday & Saturday: 11:00AM- 12:00AM
The Ripley's Mirror Maze is not your average County Fair attraction. This place is a labyrinth filled with over 100 mirrors and LED Lights that will either get you lost or laugh so much that you will have the time of your life. As you probably guessed, the goal is to try to find your way out of this incredible fun maze in the shortest time possible. We definitely recommend adding this attraction to your list because it's open all 365 days of the year and almost all day, so it's an activity that you can easily fit into your family vacation.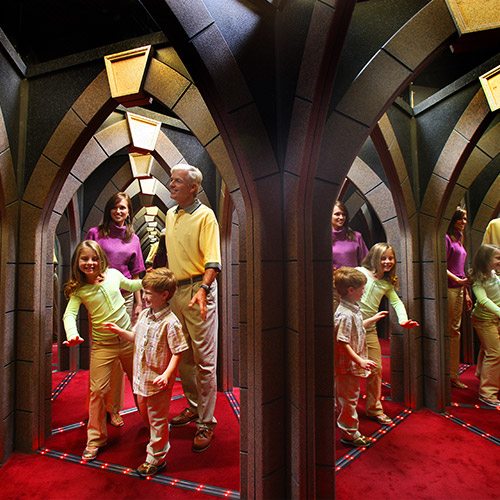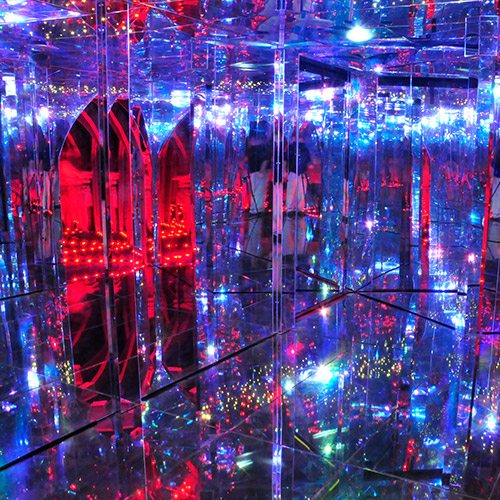 ---
---
Share this Blog with you Friends!