Moonshine in the Great Smoky Mountains
The Great Smoky Mountains of Tennessee are filled with history, spectacular scenery and hundreds of miles of amazing hiking trails. Yet those same mountains also tell another story. A story about distilled spirits, prohibition, illegal moonshine and, ultimately, the ongoing production of world-class whiskey.
Tennessee features the land, water and climate that is ideal for whiskey production. With 30 distilleries currently operating, Tennessee offers a winding "Whiskey Trail" throughout the state. Here, we'll take a closer look at a smaller whiskey trail around the Gatlinburg area.
A Long History of Distilled Spirits
Tennessee whiskey goes back prior to the Civil War. After that production was halted by the Confederate government during the war, the state quickly restarted production of distilled spirits after the war. In 1908 there were hundreds of distilleries registered across Tennessee. But again, in 1910, the state banned whiskey production. That state prohibition preceded a federal government prohibition in 1920 and the state remained dry until 1939.
Throughout the prohibition era, Tennessee never stopped the illegal production of whiskey and moonshine. As soon as it became legal again, one of the original distilleries -- a little company called The Jack Daniels Distillery -- re-opened in 1940.
Get Your PASSPORT
and Explore the Whiskey Trail
Since then, the number of Tennessee distilleries has grown from three to the now thirty that are a symbol of the state's Southern hospitality. Take time to discover and explore one (or several) of the distilleries that are open for your tasting pleasure. While tours are free, to help ensure a family friendly atmosphere, distilleries typically charge a $5 fee for each round of sampling. In return, guests receive a $5 voucher good toward any in-store purchases.
To add even more fun to the whiskey trail experience, you can explore using the trip planner at tnwhiskeytrail.com and download your personal Tennessee Whiskey Trail Passport to be stamped at each location. Or simply ask for a hard copy Passport at any location along the trail.
---
Subscribe today and access the best vacation deals
Vacation packages as low as $59 sent right to your email!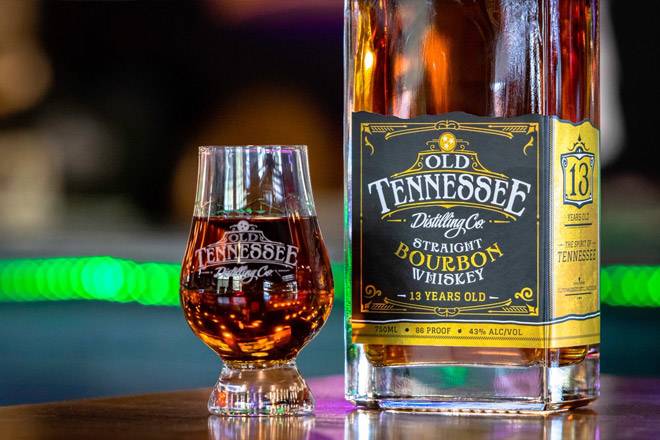 Old Tennessee Distilling Co.
Located in Kodak, TN, this distillery originally opened in 2014 as Thunder Road – named for a historic route that got its nickname as part of an undercover operation to nab illegal moonshiners during prohibition. While the name has since changed to Old Tennessee Distilling Co., it still pays tribute to the legendary road and the old whiskey runners, outlaws and renegades.

Enjoy a wide range of whiskey, moonshine, gin & vodka, rum & rye, plus other featured recipes. Visit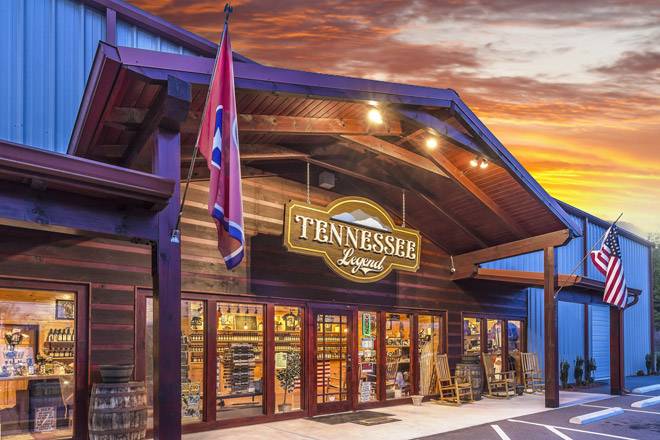 Tennessee Legend Distillery
In nearby Sevierville, TN, you can look for the Tennessee Legend Distillery, another locale dedicated to the legendary recipes of the mountains. You'll discover a wide range of flavorful concoctions, including silky smooth salted caramel whiskey and the classic White Lightning moonshine.

Established in 2015, Tennessee Legend Distillery also offers white rum, a variety of flavored moonshine, various Tennessee whiskeys, vodka and cream liqueurs. Visit
---
4 days and 3 nights + Anakeesta Tickets
---
---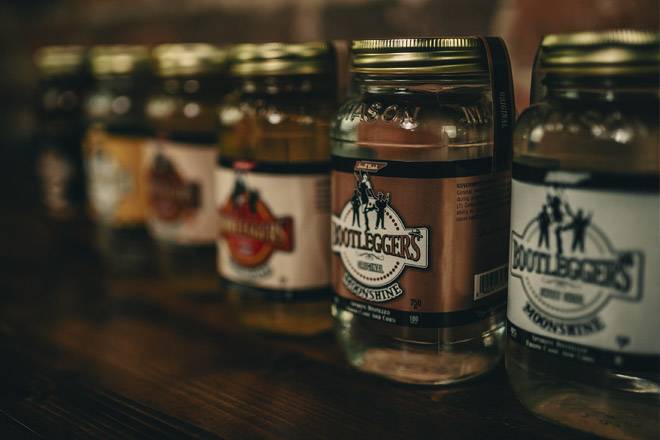 Bootleggers Distillery
For your next Passport stamp, experience Bootleggers Distillery in Hartford, TN. A small, family-owned business, Bootleggers has a long lineage of distilling alcohol – now reaching 16 generations. Bootleggers even offers a "Build a Barrel" program that allows you to make your own personalized whiskey.

Open 7 days a week, tours and tastings are held daily so you can see the entire fermenting and distilling process. Visit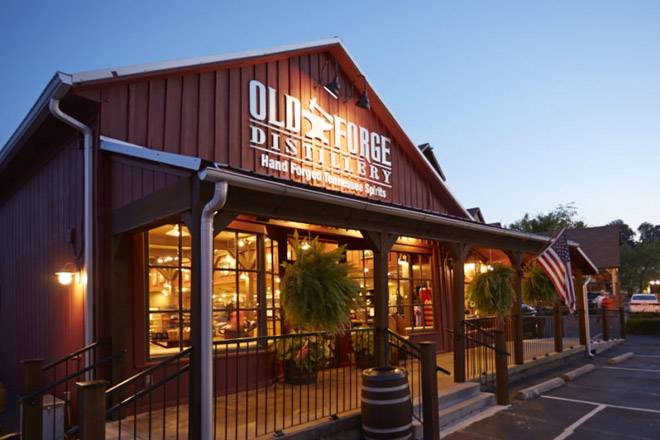 Old Forge Distillery
Located in Pigeon Forge, the Old Forge Distillery is located inside a historic, century-old barn just steps from The Old Mill. The distillery gets its name from the iron forge that forged this mountain community. Today, they craft small-batch spirits in copper column stills, including 1830 Original, special moonshine made from pure mountain spring water and freshly-ground grains.

Try the long list of flavored moonshines, blended bourbon whiskey, rum, vodka, rock & rye, cream liqueurs and more. Visit
---
4 Days 3 Nights in the Great Smoky Mountains
---
---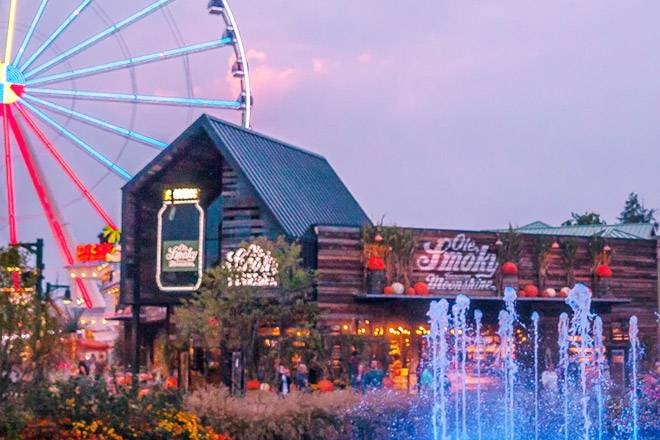 Ole Smoky Distillery
Situated in the heart of Gatlinburg, The Ole Smoky Moonshine Distillery is better known as simply, "The Holler" and is America's most visited distillery. Experience the sights and the unique smells of the moonshine stills cooking and fermenting the grains.

Enjoy samplings of homegrown moonshine in a wide range of tempting signature flavors. You can also visit the nearby Whiskey Barrelhouse location and The Barn, another Ole Smoky distillery in nearby Pigeon Forge. Get your Passport stamped at all three Ole Smoky locations and receive a complimentary t-shirt. Visit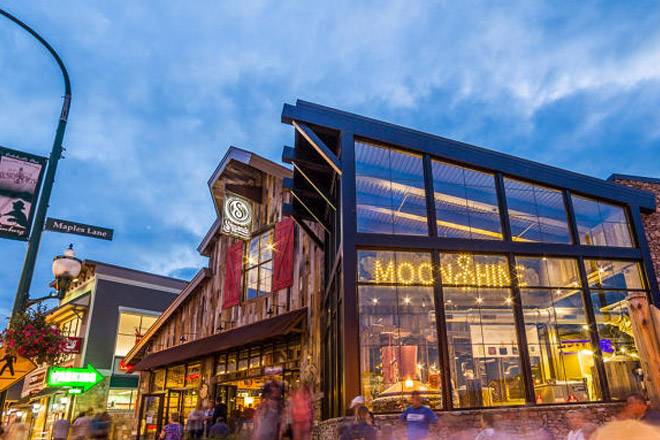 Sugarlands Distilling Company
Also located on the Parkway in Gatlinburg, Sugarlands is open 364 days a year (closed Christmas Day) and offers up full tours of the still house as well as special workshops like "Distiller for the Day." Opened in March 2014, Sugarlands provides plenty of entertainment for the whole family along with giving guests the complete distilling experience. Explore it all while enjoying the extensive range of spirits, including flavorful moonshine, award-winning Tennessee whiskeys and more. Visit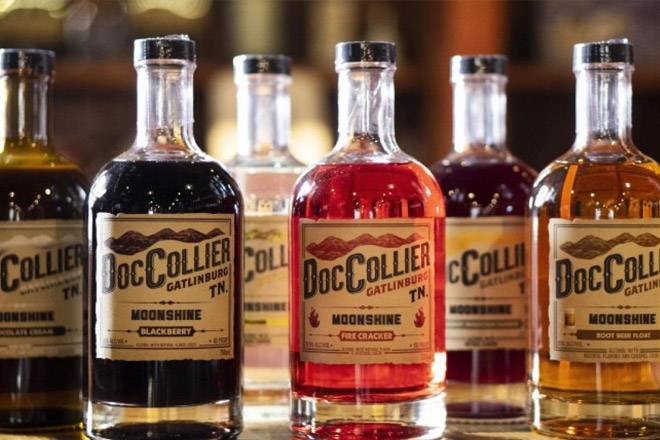 Tennessee Shine Distillery
You can experience the Shine at four area locations, including one on the Parkway in downtown Gatlinburg. The Moonshine Tour includes a lesson in the history of moonshine and how it ties into NASCAR, plus a look at the art of making moonshine. Like the other distilleries, TN Shine prides itself on old family recipes and small batch distilling to create the tastiest moonshine possible. Enjoy the extensive list of creative moonshine flavors as well as smooth Tennessee bourbon and whiskey, Shine Wines, and more. Visit