---
---
Enjoy the Benefits of Timeshare Ownership
Timeshare ownership remains one of the most popular vacation options in the world. There's simply no better way to experience the luxury and amenities that timeshare owners enjoy every year. Timeshare ownership at Westgate Resorts is uniquely designed to help you create a lifetime of happy and memorable vacation experiences. Take a look at the following benefits of ownership and you'll see how the pros of vacation ownership far outweigh the cons.
Table of Contents
Need Help? Contact Us!
---
MON-FRI:
9:00AM - 10:00PM EST
SAT
10:00AM - 6:00PM EST
SUN
Closed
---
---
---
Six Benefits of Timeshare Ownership with Westgate Resorts
Guaranteed Vacations
Timeshare ownership with Westgate means your vacations are locked in every year. You can relax knowing that you'll be creating lifelong memories and that your accommodations will always include a resort property filled with luxuries and amenities. You'll never have to worry about finding a great to place vacation or trying to squeeze everybody into a cramped, standard hotel room.
---
Location, Location, Location
As the world's largest privately-owned timeshare company, Westgate Resorts offers nearly 30 amazing resort properties across the United States. Ownership has its advantages and no matter where you choose to purchase timeshare real estate, you'll have full exchange privileges to every Westgate property as well as thousands more around the world.
---
Home Away from Home
Enjoy all the comforts of home! Westgate features suites with room for the entire family. Enjoy large living areas, leather furniture, large screen TVs & private bedrooms. Even the kids can have their space. Relax on a private balcony. Cook meals or fix a quick snack in a fully-equipped kitchen. Westgate timeshare properties come with everything you need to create magical memories.
---
---
The WOW Factor
Experience the best in fun-filled amenities and activities. Our resorts are located in the nation's most popular destinations. But wherever you stay, you'll be tempted to skip the local attractions just to play on resort property. Enjoy amenities like pools, onsite water parks, mini golf, paddle boats, fitness centers, spas, onsite dining, scheduled activities, Kid's Clubs, tennis, basketball, volleyball, bicycles & more.
---
Deeded Real Estate
As a buyer of timeshare property, you enjoy deeded ownership. You'll own your vacations - rather than simply renting a hotel room. A lifetime of high quality vacations are locked in so you can save long-term without worrying about rising accommodations prices. You'll guarantee amazing family experiences every year. And with deeded ownership, those vacations can be passed on to your heirs, creating an ongoing legacy of fun-filled getaways.
---
Explore the World
With 28 U.S. resort properties, Westgate offers an amazing variety of vacation options. But you can also explore the world. While your home resort is available to you every year, you're not locked in to returning every time. Choose from thousands of resorts worldwide and explore new destinations. Consider it your passport to adventure. You can make the world your playground, or you can simply visit Orlando every year. The choice is yours!
---
---
---
---
Vacation Anytime, Anywhere!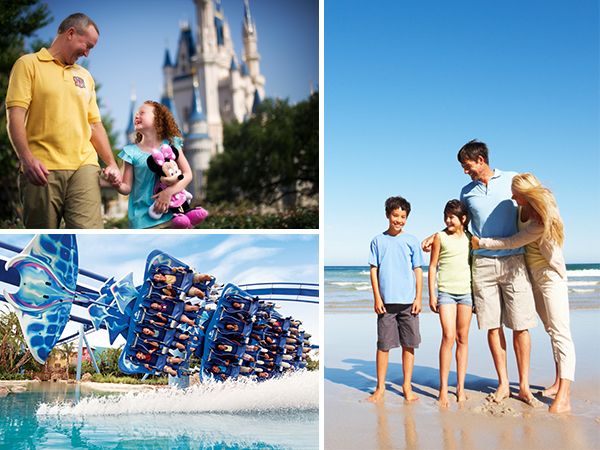 ---
Theme Parks and Beaches
Westgate vacation ownership provides you with the vacations of a lifetime! Picture yourself in sunny Orlando, Florida where you'll stay on the doorstep to Disney World. Explore Universal Studios and The Wizarding World of Harry Potter attractions. Experience the magnificent marine wildlife and thrill rides at SeaWorld Orlando. Or visit one of the many other world class theme parks and attractions found throughout central Florida.
If you prefer the surf, sun and sand, Westgate has properties on a variety of oceanfront locations. Hang Ten in the surfing paradise of Cocoa Beach, FL - home to the famed Ron Jon Surf Shop. Relax and enjoy the exquisite white sands, and the internationally renowned shopping, dining and nightlife of eclectic South Beach in Miami. Or enjoy playing in the waves along South Carolina's spectacular Grand Strand in family-friendly Myrtle Beach.
---
---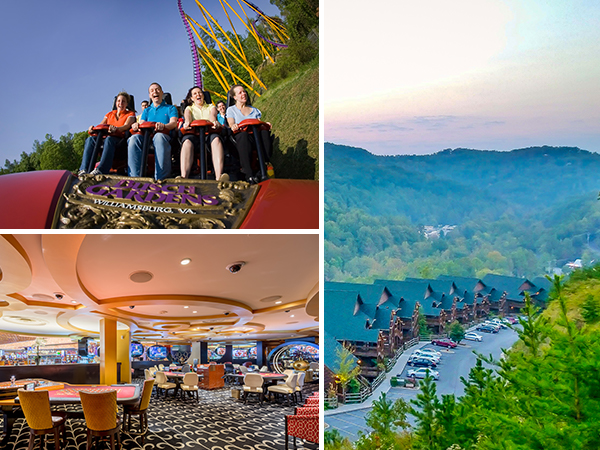 ---
Mountains, Casinos and More
Looking for a mountain utopia? Explore the extraordinary Great Smoky Mountains in Tennessee and stroll along the parkway in the quaint mountain village of Gatlinburg - the gateway to Great Smoky Mountains National Park. Love deep powder and world class skiing? Try our ski-in/ski-out accommodations in beautiful Park City, UT – home to the famed Sundance Film Festival and where you'll find the "greatest snow on earth."
Or perhaps you'd like to try your luck at casino gaming in the exciting city that never sleeps – Las Vegas! Our Vegas location is just a block off the famous Las Vegas Strip and offers casino gaming and the world's largest sports book. For history buffs, you can explore Colonial Williamsburg – the birthplace of America. Walk the same streets once walked by George Washington and other famous colonists. Or experience the modern-day thrills of nearby Busch Gardens theme park.
---
---
---
---
Timeshare Specials
---
Discover beautiful beaches, spectacular mountains, thrilling theme parks, the excitement of casino gaming, or even Colonial American history. It's all available to you when you check out Westgate Resort's discounted timeshare vacation packages! View our latest deals and see how much you can save!
View Timeshare Deals
---
---
---
Why People Love Westgate Vacations!
Westgate Resorts properties put you in the heart of the action - close to all the excitement, attractions, shopping, dining and nightlife in many of the most popular vacation destinations across the U.S. Enjoy luxury accommodations, exclusive amenities and activities, on-site dining and more.
---
---
---
Book Your Timeshare Vacation Today
Call now for the latest discounts on your choice of timeshare vacation packages!