Westgate South Beach Nearby Attractions

---
Things to Do
Sun and fun in Miami's exciting South Beach! Experience all that Miami has to offer, from fun-filled children's attractions, exclusive boutiques and galleries, and international shopping and dining to the beach itself! South Beach has something for everyone.
---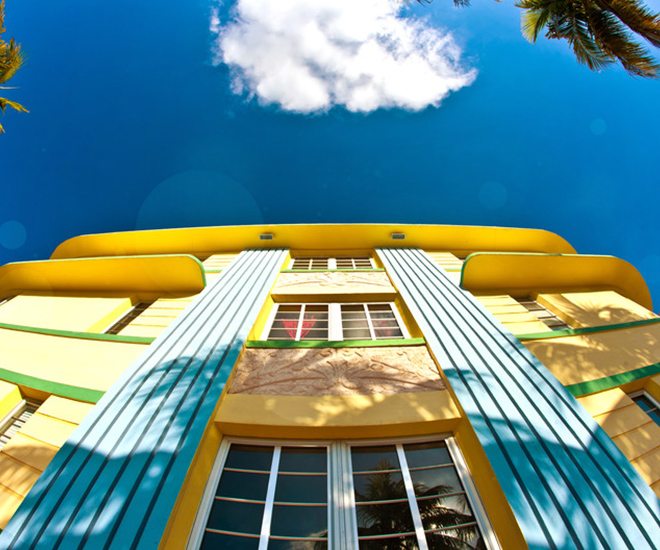 Art Deco District
The famed Art Deco District in Miami Beach elicits memories of an earlier time in Florida with its wonderfully restored 1930s Art Deco buildings. These beautiful, pastel-colored historic structures feature neon signs and awnings that cover outdoor dining areas and many front Ocean Drive, overlooking the beach and ocean.
---
---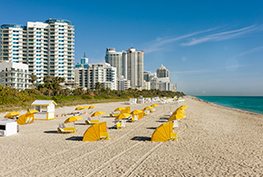 South Beach
Located at the southern-most end of Miami Beach, South Beach is the most famous and popular section of Miami Beach. The beach is a popular draw for locals and tourists alike and remains a popular place to stroll, tan or simple see and be seen!
---
---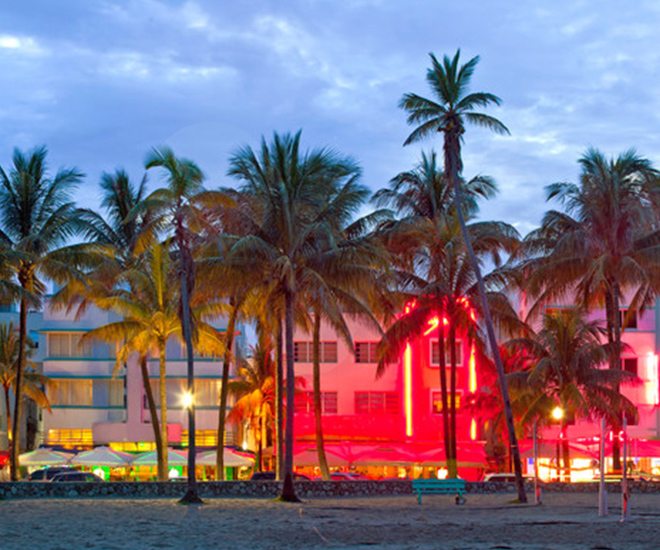 Ocean Drive
Ocean Drive runs along the oceanfront in Miami Beach, passing the historic Art Deco buildings and famous South Beach. It's a popular sightseeing destination, day or night. Some of the most popular Art Deco buildings include the Beacon (732 Ocean Drive, 1926), the Colony Hotel (736 Ocean Drive, 1936), Waldorf Towers (860 Ocean Drive, 1937), the Breakwater (940 Ocean Drive, 1939), the Cardozo (1300 Ocean Drive, 1939) and the Cavalier (1320 Ocean Drive, 1936).
---
---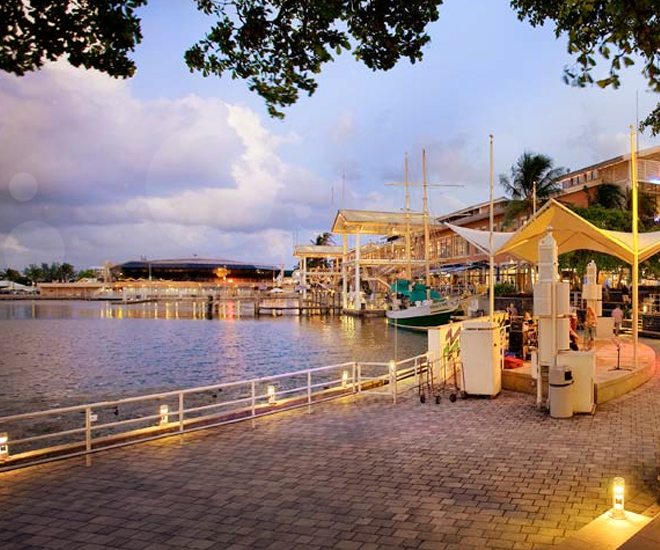 Bayside Marketplace
Enjoy this large outdoor style mall with more than 150 specialty and tourist shops, numerous cafes and restaurants, and daily live entertainment. Located along Miami's waterfront, looking out over docks and boats, the mall is a popular destination to soak up the atmosphere. You'll also find tour boats and a convenient water taxi service to Miami Beach and downtown hotels.
---
---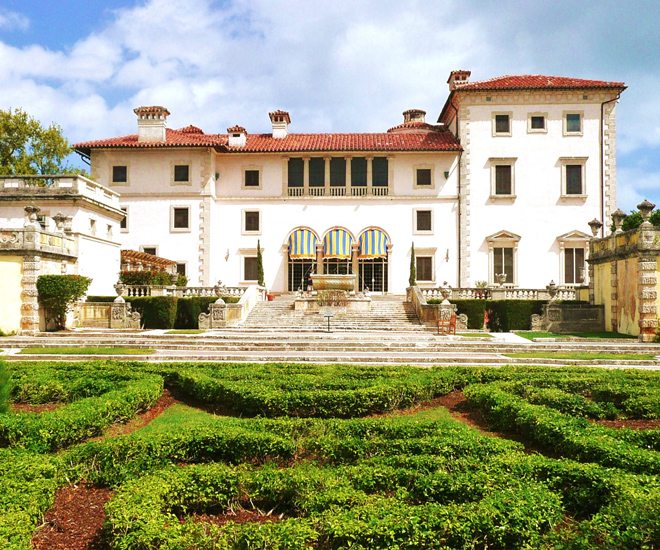 Vizcaya Museum & Gardens
One of Miami's greatest treasures, featuring extraordinary architecture, gardens and artwork. The former winter home of early 20th century industrialist, James Deering, Vizcaya was built in 1916 and the mansion features 34 rooms arranged around a central courtyard. This 28-acre estate and Italian Renaissance-style villa is filled with European furniture and decorative arts from the 15th to 19th century. The gardens contain a number of Italian and French fountains, pools and sculptures.
---
---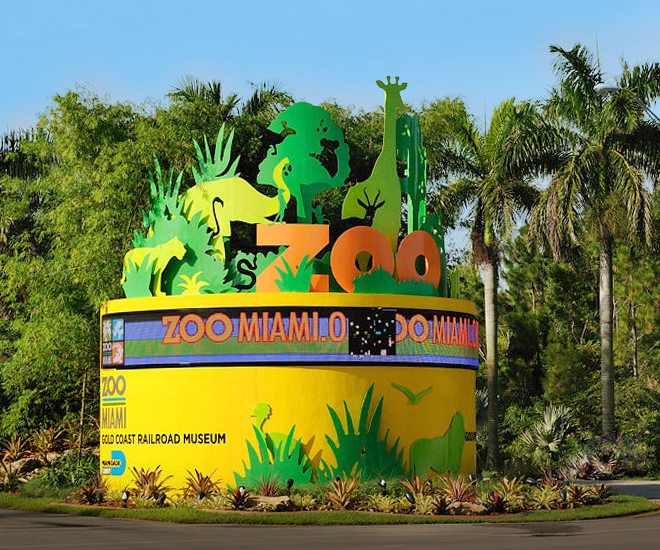 Zoo Miami
Zoo Miami houses more than 2,000 wild animals in a cage-less environment offering the animals a similar setting to their natural habitats. Large, open-air exhibits offer excellent views. This is the only zoo in the continental United States located in a subtropical climate.
---
---
---
Vacation Packages and Discount Attraction Tickets Available.
For Additional Info Call 1-877-288-7422
---