Westgate Smoky Mountain Resort Nearby Attractions

---
Things to Do
Westgate Smoky Mountain Resort & Spa is ideally located near Great Smoky Mountains National Park as well as many top attractions in nearby Gatlinburg and Pigeon Forge, TN.
---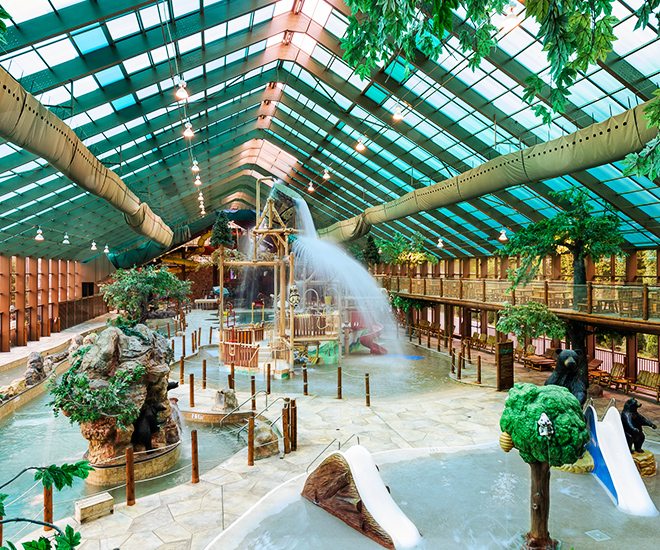 Wild Bear Falls Water Park
A mountain-themed, world-class family indoor water park, Wild Bear Falls at Westgate Smoky Mountain Resort & Spa in Gatlinburg, Tennessee, features a state-of-the-art retractable roof, taking Mother Nature out of the equation! Guests can enjoy comfortable conditions year round. Imagine splashing in the heated water when it's freezing outside! At more than 60,000 square feet, Wild Bear Falls is the largest indoor water park resort in the South and the fifth largest in the country. A total of 300,000 gallons of water flow through Wild Bear Falls daily. The water park even pays homage to its surroundings by taking names from the national park. Aquatic adventures include attractions like Cades Cove Lazy River, Clingman's Dome (a 360-foot body slide), Laurel Falls (a 300-foot tube slide) and Little Pigeon River, a zero-entry pool and toddler play area that's ideal for the youngest in your group.
Water Park Operating Hours: Sun-Thu: 11 am-7 pm; Fri-Sat: 11 am - 9 pm

Children under age 3: complimentary
Single Day Admission: $24.95 + tax
3-Day Admission: $53.85 + tax
5-Day Admission: $84.75 + tax
Children must be accompanied by an adult at all times
Visitors must be at least 42" tall to ride the water slides, with the exception of the children's pool area. For other areas, visitors must be at least 48" tall.
---
---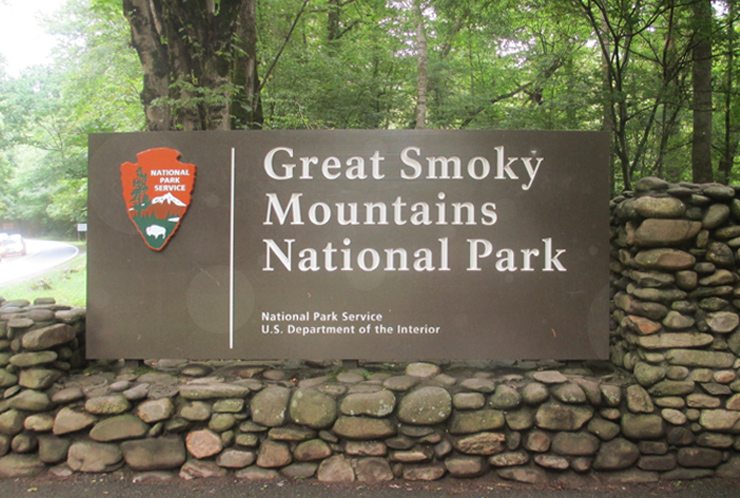 Great Smoky Mountains National Park
The nation's most visited national park, Great Smoky Mountains National Park is ideal for hiking, with more than 800 miles of trails ranging from beginner treks to more challenging. Whether you want to hike for an hour, a day or a week, you'll find an option that fits your plans. A Guided Nature Service can help provide a more educational and in-depth look at the Smoky Mountains.
While out on the trails, you might also want to look to the trees since the National Park is also a premier location for bird watchers. From the foothills to the higher elevations, the Smokies offer a wide variety of topographies to host an extremely diverse number of habitats and microclimates for birds. As a result, nearly 250 species of birds have been found in the park. Approximately 60 species are year-long residents of the park while 120 species breed in the park. Still other species use the park as a vital stopping point during migrations.
Whether you prefer hiking or one of the many scenic drives, you're sure to find spectacular scenery, exceptional wildlife from white-tail deer to the iconic black bear, fascinating history and much more in Great Smoky Mountains National Park.
---
---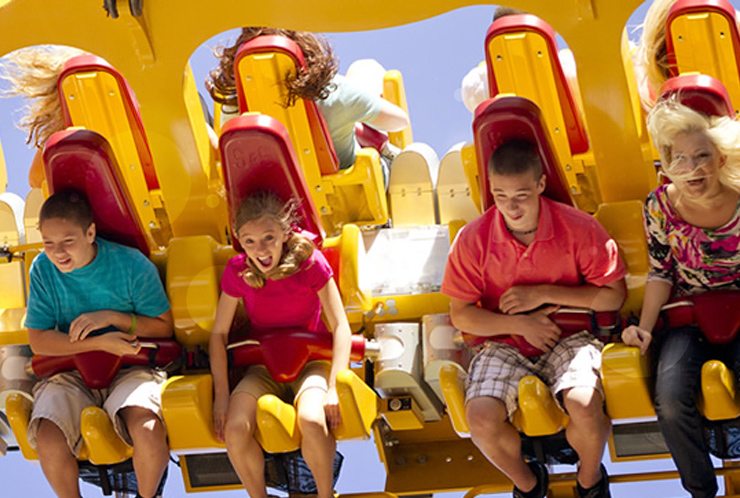 Dollywood Theme Park
Thrilling roller coasters, daring water excursions, family rides, kiddie rides, live shows, delightful restaurants and more – it's all part of the fun at the 150-acre Dollywood theme park. Situated in the heart of the Great Smoky Mountains in Tennessee, Dollywood remains a favorite destination and features five of the South's largest annual festivals between March and December, each offering a unique blend of family entertainment and adventure. You can also check out the adjacent Dollywood's Splash Country Water Park.
---
---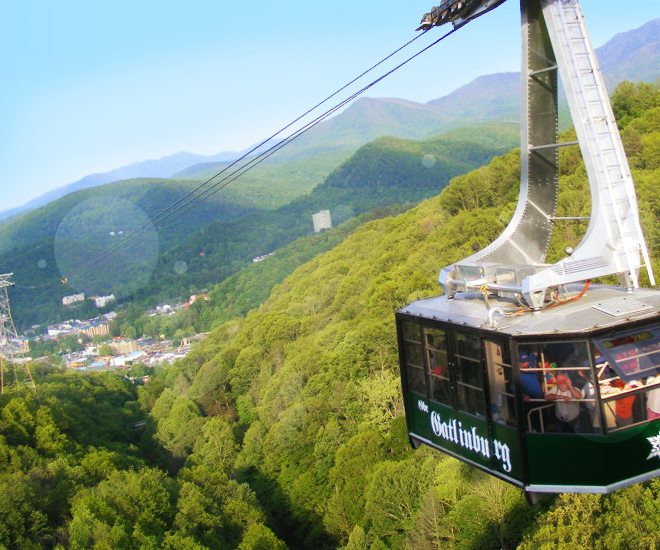 Ober Gatlinburg
Enjoy the experience of riding up a mountain on the nation's largest aerial tramway. The 2.1-mile ride offers breathtaking views of the magnificent Smokies. Situated at the top of Mount Harrison (elevation 3,590-feet), Ober Gatlinburg is a family-oriented resort attraction offering much more than skiing. At the foot of the ski area, you'll find an amusement area with an alpine slide, wildlife encounter, bungee run, Amaze'n Maze, an arcade and more. And let's not forget about the 62,000-square-foot Tramway Mall which includes an incredible, 140-foot by 75-foot, year-round indoor skating rink as well as shops and restaurants. The Wildlife Encounter features bears, including two bear cubs; river otters with an underwater viewing area; mischievous raccoons; bobcats; a nocturnal house; birds of prey in an enclosed aviary; plus flying squirrels, snakes, skunks, turtles and more. Using a combination of natural and man-made snow, Ober Gatlinburg is Tennessee's one and only ski resort, offering nine slope options ranging from beginner to advanced.
---
---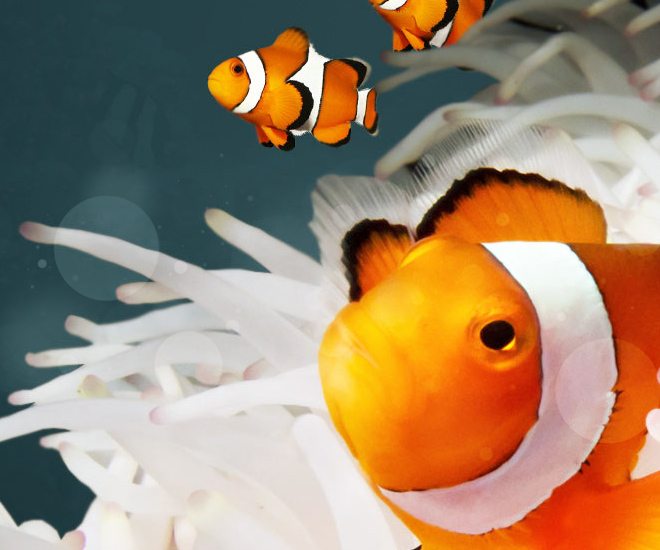 Ripley's Aquarium of the Smokies
Ripley's Aquarium of the Smokies, conveniently located in downtown Gatlinburg, is among the top rated aquariums in the United States. The aquarium's 1.4 million gallons of water is home to over 100,000 exotic sea creatures. Since opening in 2000, the aquarium has hosted well over 15 million visitors and is the second most visited attraction in the state of Tennessee! The highlight of the aquarium is a 340-foot underwater tunnel, which allows visitors to view sharks, sea turtles, stingrays, and other exotic sea animals face-to-face along a moving glide-path that is one of the longest underwater tunnels in the world.
---
---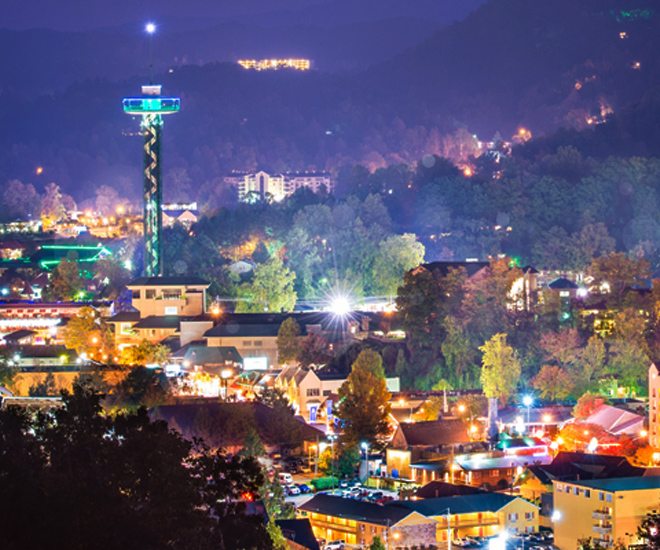 Gatlinburg Space Needle
The Gatlinburg Space Needle is a massive, 407′ observation tower that overlooks beautiful Gatlinburg and the surrounding Great Smoky Mountains. The tower is served by two elevators with a capacity of 20 persons each which whisk guests to a spectacular observation deck for a 360° view of the area. The view is an unequaled panorama of beauty year round, accompanied by an information-packed experience offering rich facts and history about Gatlinburg and the Smoky Mountains. You'll also find, Arcadia, a 25,000 square-foot, two-story playground with the latest video and redemption games including the area's largest redemption center, lazer tag and a theater with some of the most entertaining shows in Gatlinburg.
---
---
---
Vacation Packages and Discount Theme Park Tickets Available.
For Additional Info Call 1-877-288-7422
---