As home to some of the world's biggest and best theme parks and attractions, central Florida is filled with action, excitement and intrigue. Visitors can experience everything from tropical water parks to "Frozen" adventures at Disney World® and The Wizarding World of Harry PotterTM at Universal Orlando Resort®. Yet it keeps getting better! In fact, 2016 is a big year for Florida Theme Park Attractions! We are getting new rides and experiences that for some will amp up their adrenaline and others, their love for movies and characters.
NEW ATTRACTIONS IN ORLANDO
Universal Orlando
Skull Island: Reign of Kong - An immersive attraction that will take you to the legendary Skull Island where you will encounter gigantic spiders, predators, a T-Rex and the iconic King Kong himself. This ride has been one of the most awaited by fans of the old King Kong ride, fanatics of the movies and thrill-seekers alike!
The Incredible Hulk Coaster - The Incredible Hulk Coaster recently underwent a complete revamp - getting an all-new track, a new ride vehicle, new music, and a new storyline. In the new experience, General Ross will be conducting experiments where you will witness the "Hulk-a-fication" process. If you are a super fan of Hulk and Marvel Comics in general, then this is the ride for you.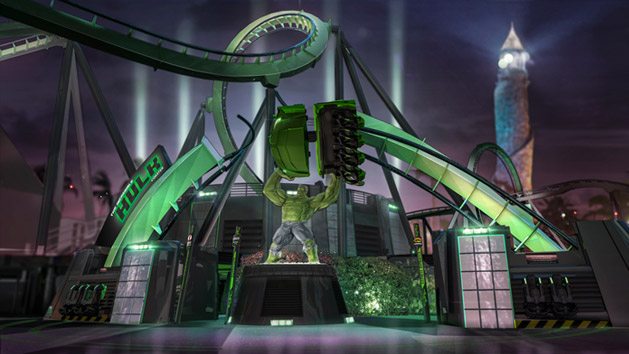 Source: Universal Orlando Blog
Disney's Epcot
Frozen Ever After - June is going to feel more like Winter than Summer with the opening of Frozen Ever After this June 21, 2016! This magical ride will be located in Epcot's Norway and will feature characters like Elsa, Olaf, Sven, the Trolls, Marshmallow, and the playful snowgies. The reality is that the entire Norway pavilion will include encounters with your favorite Frozen characters in areas like the Royal Sommerhus where you will be able to say hi to Elsa and Anna.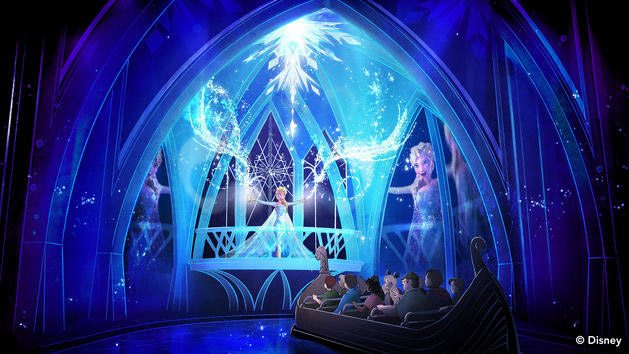 Source: Walt Disney World
Disney's Hollywood Studios
Star Wars: A Galaxy Far, Far Away - Taking place on a land not so far away, right on Hollywood Studios' Chinese Theater, you will be able to form part of Star Wars: A Galaxy Far, Far Away show. This show promises to include appearances from characters such as Kylo Ren, Chewbacca, Darth Vader and even Darth Maul! You can complement your Star Wars experience with the Star Wars Launch Bay and Star Wars: A Galactic Spectacular, all located in Hollywood Studios.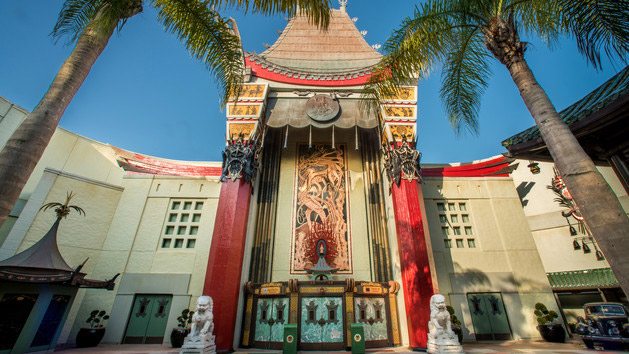 Walt Disney World
Disney's Animal Kingdom
Rivers of Light - This nighttime show is a celebration of all living things and the beautiful nature that surrounds us. In it, you will admire animal spirits, dancing fountains, glowing lanterns among other amazing visual effects. If you've ever been to any of the Walt Disney World nighttime fireworks and shows, you already know that they don't disappoint. Throughout the show, you will see animals like tigers, turtles, elephants and owls as the music, light and earthy elements make it that much more enchanting and magical.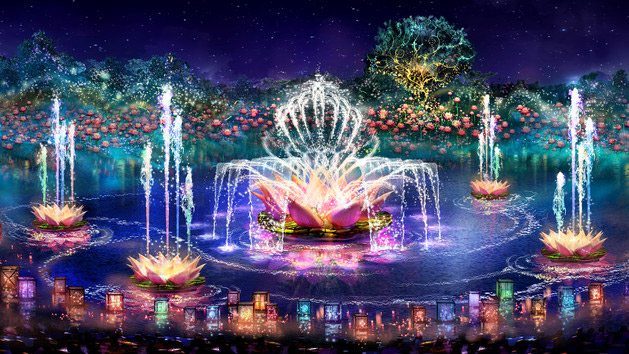 Source: Walt Disney World
Disney's Magic Kingdom
Mickey's Royal Friendship Faire- With Cinderella's Castle as background, Mickey has once again invited his friends to take part in his musical and magical show! Expect to see some of the new fan-favorites like Rapunzel, Flynn, Tiana, Naveen, Louis, Olaf, Anna, and Elsa. Don't worry, his pals Daisy, Donald, Goofy and Minnie will still take part in this joyous festival.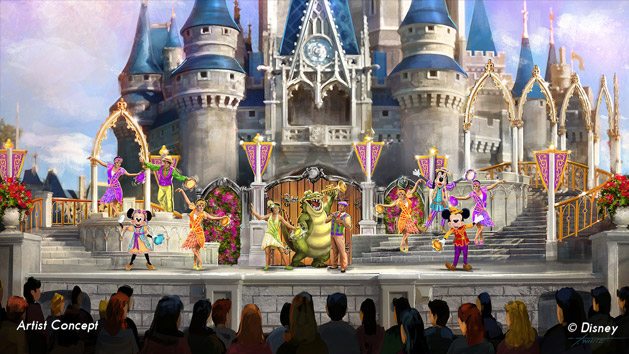 Source: Disney Parks Blog
SeaWorld Orlando
Mako - If you're a roller coasters enthusiast then you are going to like SeaWorld Orlando's new ride, Mako. This attraction claims to be Orlando's tallest and fastest roller coaster reaching 200 feet up in the air and speeds of up to 73 MPH! Oh, and we almost forgot! It also happens to be the longest ride in Orlando with 4,760 feet of pure adrenaline.