It's home to some of the biggest casinos and hotels in the world, but also to so much more. If you love to travel then you probably have Las Vegas on your list of places to visit. And as soon as you start thinking about the things to do there, all that comes to mind is gambling. Well, not necessarily. See, Las Vegas is surrounded by some beautiful and amazing landscapes, fun activities and unique museums and experiences. Here's our lineup of places that you must see or visit on your Las Vegas vacation:
LAS VEGAS ATTRACTIONS:
With more than 200 retro signs, we should warn you that this museum will leave you feeling nostalgic! The Neon Boneyard contains famous signs like Binion's Horseshoe, Caesars Palace, Golden Nugget and the list goes on and on. We recommend bringing a camera because once you see all the colorful signs, you'll want pictures! We should also mention that to enjoy the entire Neon Museum Boneyard, you need to join an hour-long guided tour. It's totally worth it!
---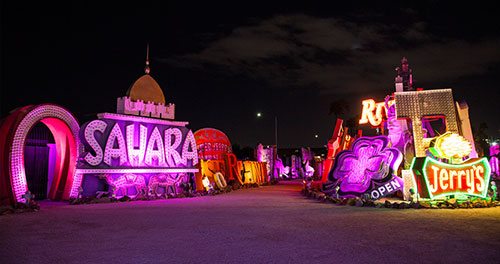 TRAVEL NEVADA / FLICKER
---
---
If you are up for an adventure, then you should check out the Las Vegas ATV Tours. Only 15 minutes away from The Vegas Strip, you can hop on an all-terrain vehicle and explore the Nellis Dunes! If you have an action camera, don't forget to bring it and record your amazing experience.
---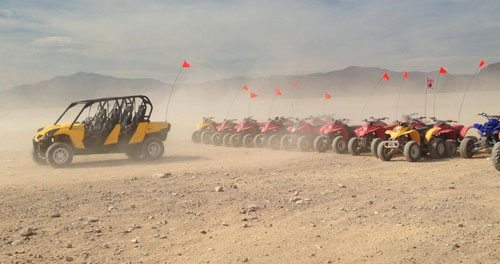 ---
---
If you are a fan of Marvel Superheroes such as Iron Man, The Hulk, Captain America, and Thor, then this attraction needs to be added to your list of places to visit in Las Vegas. At the Avengers Station you get access to some of the gear and props used in the actual movies! Not only will you see equipment on display, but you will also have an interactive experience as you try to lift Thor's hammer or even compare your hand to Hulk's.
---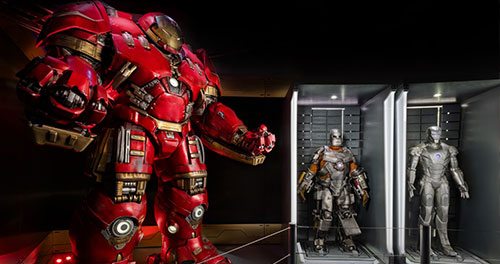 ---
---
Get the real story behind the most famous Mobs! At The Mob Museum you will be surrounded by interactive stories and insights that will leave you with your mouth open. On top of that, the museum has a huge display of artifacts and storylines that will give you an insider's look at what actually happened to the Mob and where the mobsters are now.
---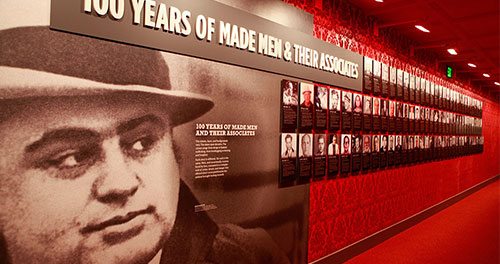 ---
---
This is a perfect example of what makes Las Vegas so unique! Where else can you play mini golf as you listen to your favorite KISS songs? This 18-hole mini golf experience is made for those true KISS fans that want to get a closer look at some never-before-seen KISS props and are up for the challenge of answering some trivia questions and contests.
---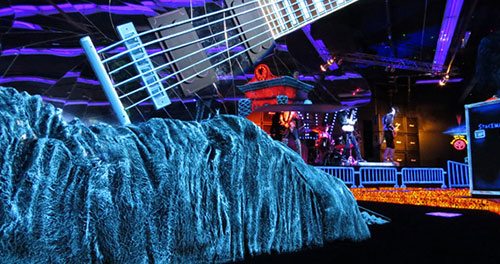 ---
---
Bellagio Conservatory & Botanical Garden
Prepare to see some of the most amazing and gorgeous gardens in the 14,000 square-foot Bellagio Conservatory & Botanical Garden. The designs in this floral playground are unique and showcase the beauty and wonder of all four seasons. When it comes to nature-related attractions in Las Vegas, this is a must.
---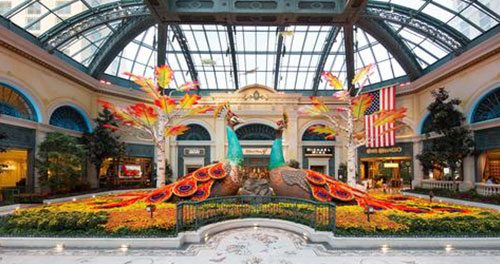 ---
---
Did you know that in Las Vegas you can book a bulldozer or excavator and just play around with them? And that you even get to crush a car? Yes! It's all possible at Dig This Las Vegas. This exciting experience gives you all the equipment you need to play in an adult playground. Oh and don't worry if you don't have much experience with heavy equipment, they have experts that will help you work these epic machines.
---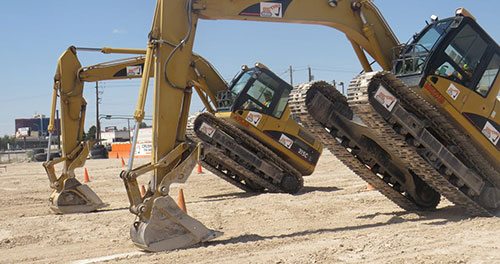 ---
---
Perfect for selfies, but also fun to look at! Designed by Swiss artist Ugo Rondinone, this exhibition showcases seven 30-35-foot high colorful totems. Now it's important that we mention that this is a 2-year exhibition, so you should check it out before it is relocated.
---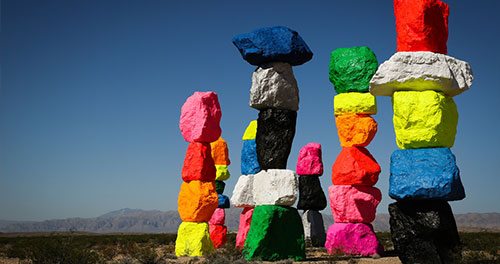 ---
---
Not many people know about this cool abandoned motel turned beautiful art collection. What used to be the Town Lodge Motel in Downtown Las Vegas has been converted into a space for artists to showcase their unique work. Everything from the exterior walls to the actual rooms have been turned into an urban art collection that features all the talent Las Vegas has to offer.
---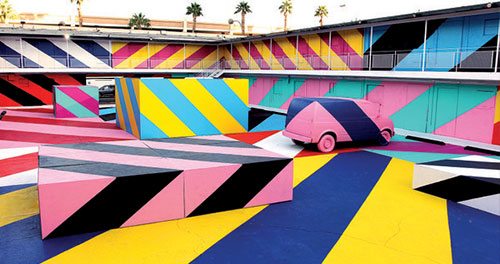 ---
---
How can you elevate your Red Rock Canyon experience? Try touring the national park on a scooter! When you go on a scooter, it is safe to say that you get the best view of the mountains, valleys, canyons, and springs. Add another unique experience to your Las Vegas list of things to do with this tour.
---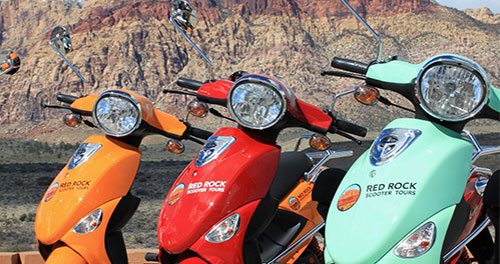 ---
---

LAS VEGAS DAY TRIPS:
If you are up for a 4-hour trip from the Strip, then consider visiting the Grand Canyon. Located in Arizona, this epic and notorious landscape continues to amaze the world. Over 270 miles long and a mile deep, this colorful park will leave you in Awe with its beauty.

---

The Hoover Dam is only 45 minutes away from the Las Vegas Strip so it's a very doable day trip! This historic dam is very impressive to look at and even more fascinating when you learn about its construction when you visit the Hoover Dam Visitor Center.

---

LA HOLLYWOOD

La La land is home to famous celebrities, theme parks, movie sets, and everything in between. Only a few hours away from Las Vegas, you can opt to get the Hollywood experience in your Las Vegas vacation with a day trip to Los Angeles.

---

If you are a UFO enthusiast or you are just curious about what's hidden in Area 51, consider touring it. Hear stories and info about this famous location and choose if you want to believe in aliens or not. Either way, it's a great way to add more adventure and wonder to your trip.

---

About 2.5 hours away from the Strip, this well-known Utah National Park will give you the best of what nature has to offer. And if you love outdoor activities, then you are going to have a blast here. In Zion National Park you can go bicycling, camping, birding, canyoneering, climbing, hiking, horseback riding or even try a river trip.

---
Share this blog post with all your friends!