Williamsburg Christmas Vacation
Christmas in Williamsburg, Virginia offers a chance to unwrap a unique holiday getaway that your family will treasure forever.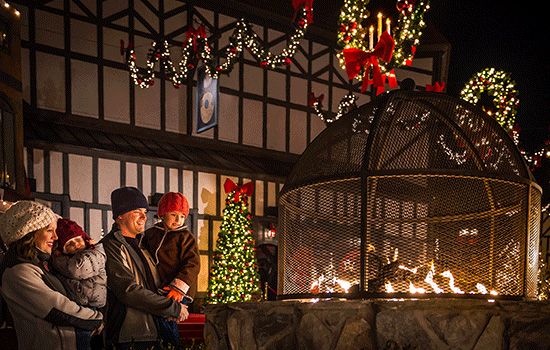 Save up to 40% when you book with WestgateReservations Reservations. Terms apply.
No fees on packages canceled 7 or more days before arrival.
Discounts and deals for the top U.S. family destinations
---
From its quaint cobblestone streets and elegant Colonial homes adorned with garland to the sights and sounds of a fife-and-drum band, jingle bells on a horse-drawn carriage and traditional holiday carolers, 18th-century Colonial Williamsburg is particularly enchanting during the holiday season. Or you can enjoy the spectacular lights and modern day thrills of Busch Gardens Williamsburg theme park.

Experience the Holiday Spirit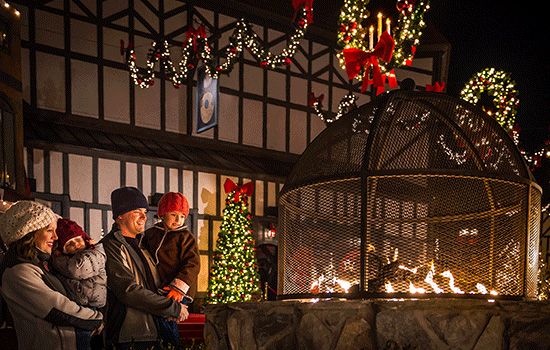 During Christmas in Williamsburg, the historic Colonial area is truly filled with spirit of the holidays. Parades, special children's events, unique shopping opportunities, the smell of hot cider and the glow of holiday lights are just a few of the things that make a Colonial Christmas memorable.
A Williamsburg Christmas also offers an opportunity to visit nearby Busch Gardens Williamsburg and its annual holiday extravaganza, Christmas Town! The world's most beautiful theme park features one of the largest Christmas light displays in North America, as well as a variety of holiday attractions, heart-warming shows that highlight the spirit of the season, unique shopping and festive food and drink.
Enjoy more than 10 million twinkling lights and a spectacular 50-foot light animated Christmas tree. Meet Rudolph and take photos with the red-nosed reindeer and his friends at Rudolph's Winter Wonderland. Or, visit Santa's Workshop where you can meet Santa and his elves. Be sure to also look our for their 3 NEW SHOWS - Up On The House Top, Unto Us, and Celtic Fyre Christmas Celebration.
Plan your Williamsburg Christmas Vacation Early and Save!
Call Today 1-877-288-7422
---
Welcome to Christmas Town! | Busch Gardens® Williamsburg VA
Christmas at Westgate Historic Williamsburg Resort
A Colonial Williamsburg Christmas package begins with a stay at the beautiful Westgate Historic Williamsburg Resort. Located a short walk from the historic district and just a 10-minute drive from Busch Gardens Williamsburg, Westgate Historic Williamsburg Resort features spacious, family-friendly accommodations with relaxing, period-specific accommodations. You'll also enjoy all the comforts of home, including a fully-equipped kitchenette.
For those interested in making the most of a Williamsburg vacation at Christmas, you should consider one of the many special ticket options that allow you to explore both of Williamsburg's most sought-after attractions - Busch Gardens Williamsburg theme park and the Colonial Williamsburg historic area. Ask us about special ticket discounts during the holiday season.
Find Your Christmas Vacation Dates in Williamsburg
America's Historic Triangle
Experience the Yuletide spirit in Williamsburg where you'll explore authentic traditions, unique festivities and amazing holiday decor. Discover how colonists celebrated Christmas in America's first permanent English colony. More than 2,500 wreaths will adorn the Historic Area during the holidays. Meanwhile you'll also find a number of Christmas shops in the area, including Christmas Mouse, The Christmas Shop in Merchants Square, Bassett's Christmas Shop and Holiday Park in Yankee Candle Village.
If Colonial Williamsburg – the nation's largest living history museum – isn't enough for you, check out the rest of America's Historic Triangle. Head over to neighboring Yorktown and enjoy more Colonial history at Jamestown Settlement. You'll find a variety of special tours, period music, interpretive programs and demonstrations all designed to help you get a unique glimpse of 17th and 18th century holiday traditions.
If you're looking for a memorable Christmas vacation, take a break from the hustle and bustle of today's holiday season and step back in time to enjoy the simple delights of a colonial Christmas in Williamsburg.
---
Plan your Williamsburg Christmas Vacation Early and Save!
Call Today 1-877-288-7422
---
---
Recommended Christmas Pages for You