Historic Jamestown Settlement
Jamestown Settlement
As part of America's Historic Triangle, Jamestown Settlement tells the story of America's first permanent English colony. Relive the experience of the arrival of English colonists way back in 1607 while learning their various cultural encounters and all of the events that led to the forming of a new nation.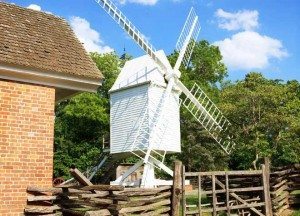 Historic Jamestown Settlement is one of the popular Williamsburg attractions that are fun for the entire family – offering films, gallery exhibits and an amazing outdoor living history museum. A Jamestown Settlement tour allows you the opportunity to climb aboard replicas of the three ships that sailed from England to Virginia while exploring re-creations of their colonial fort and a Powhatan Indian village. Costumed characters help bring the adventure to life, offering demonstrations of daily life.
At the Powhatan village, you'll learn about Pocahontas, daughter of Powhatan, see reed-covered houses, crops and a ceremonial circle or carved wooden posts. Try grinding corn, gardening or even playing a game of corn cob darts.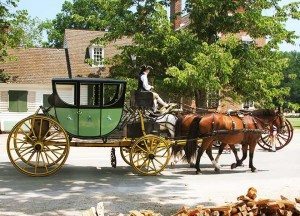 Historic Adventures
From the Historic Jamestown Visitors Center to the wondrous galleries, fort and ships, you'll experience a once-in-a-lifetime history adventure. Yet the Jamestown historic site is just one part of the historic Triangle.
Step back in time and experience early America in Colonial Williamsburg, Virginia. Young and old alike will enjoy a visit to this restored 18th-century capital of colonial Virginia. Meanwhile, nearby Yorktown is the site of the last major battle of the Revolutionary War. In the fall of 1781, General George Washington, with allied American and French troops, defeated the British army led by General Charles Lord Cornwallis, ending the war and ensuring American independence.
Westgate Historic Williamsburg Resort
Westgate Historic Williamsburg Resort puts you in the middle of it all, while providing relaxing, period-style accommodations. The resort is situated just a short 1.5 miles from Colonial Williamsburg and only a short drive from Busch Gardens, Water Country USA, Yorktown and Jametown Settlement
Colonial Williamsburg Vacation Packages
Start Planning your Colonial Williamsburg Vacation Today!
Call Today 1-877-288-7422
---