Park City Adventures
Enjoy outdoor adventure any time of year in Park City

Summer Fun in Park City
Summertime adventures in Park City range from slashing down the side of a mountain on an exciting alpine slide to soaring high into the sky for a picturesque view of the mountains from a hot air balloon.
You can enjoy championship golf courses, exceptional hiking and mountain biking, or even extreme white water rafting and a Park City zip line. You can fish for trout from a spectacular mountain stream. Or you can simply explore Park City's historic Main Street where many quaint shops, galleries and cafes are housed in buildings that date back to the area's early silver mining days.
A Winter Wonderland
Park City is best known for having the "greatest snow on earth." With multiple world class ski resorts, Park City is the training site for the U.S. Olympic Ski Team and the area hosted a number of alpine events in the 2002 Winter Olympic Games. How good is the skiing in Park City? Good enough that editors of National Geographic named Park City one of the World's Top 25 Ski Towns along with places like Aspen, Colorado; Banff, Canada; Niseko, Japan; Chamonix, France; and Zermatt, Switzerland.
Utah Olympic Park
Today, you can still enjoy the flavor of the 2002 Olympics with a visit to the Utah Olympic Park. A venue for Nordic jumping and the sliding sports of bobsled, luge and skeleton, the 400-acre park offers a mix of sporting facilities, museums and visitor areas.
The park serves as a year-round competition and training ground for both recreational and high-performance athletes. Visitors can watch athletes train, check out the Alf Engen Ski History Museum and the 2002 Eccles Winter Olympic Museum, or even race down the bobsled track at 80 miles per hour. An experienced driver takes three passengers on a thrilling ride down the entire length of the Olympic bobsled track.
Olympic Park visitors can also take a chair lift ride to the top of the highest altitude ski jump at 7,130 feet. From there, you can look down on the Snyderville Basin from atop the K120 start house. Don't worry, you won't have to jump. You can take a chair lift ride back down.
Ski-In / Ski-Out!
As one of the nation's premier ski and snowboarding destinations, Westgate
Park City Resort
& Spa offers convenient
ski-in/ski-out
accommodations and an on-site
ski valet
service!
---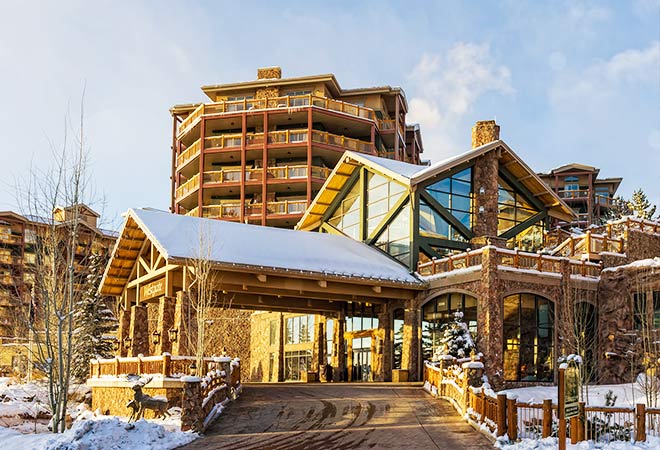 Westgate Park City
Heated Indoor/Outdoor Pool.
Fully-equipped kitchens.
World-class Serenity Spa.
Drafts Sports Bar & Grill.
Edge Steakhouse.
Westgate Park City Resort
---
---
---
Situated amid the spectacular Wasatch Mountains of Utah, Westgate Park City Resort & Spa is one of the world's premier ski destinations offering access to three world class ski resorts. With ski-in/ski-out accommodations, a ski valet service and exceptional resort amenities, you'll find everything you need for a perfect ski vacation. Of course, Park City is an ideal destination any time of year and Westgate Park City puts you close to Park City's historic Main Street with its many galleries, boutiques and shops. You'll also find the Utah Olympic Park just two miles away while area summer activities include golf, hiking, mountain biking, hot air ballooning, white water rafting and more.
---