Nurse Travel Discounts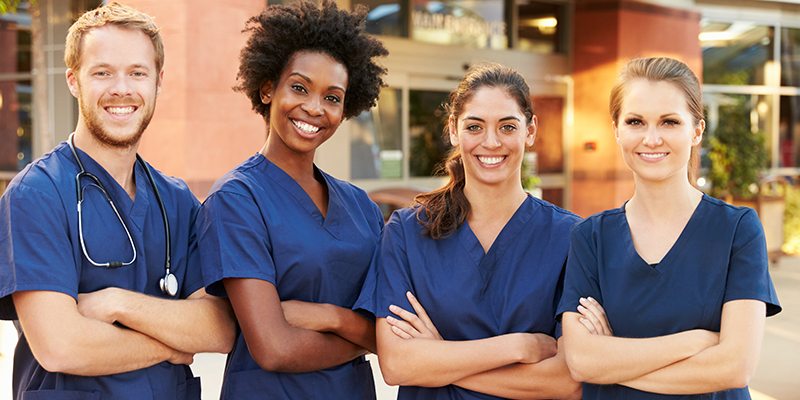 Nurse Discount
From emergency rooms to intensive care, nurses are the lifeblood of the medical profession. For all the care they give, we'd like to give back – with 10% off our best available rates!
*SAVE 10% Use Discount Code: NURSE10
*To receive your 10% discount online, use the discount code at check-out. Or call 1-877-288-7422 now and provide a travel specialist with your discount code. NOTE: Discount may not be available during holidays or special events.
---
---
---
Carry your ID and save with a Nurse Discount!
Westgate Resorts is proud of our nation's nurses. To thank you for your courage, skill and commitment to America, we are pleased to provide a special discount to all nurses. Enjoy savings and luxury at any Westgate Resort property located in popular destinations across the United States. To receive your special 10% nurse travel deals discount, proper ID will be required at check-in. Discount is based on availability and some blackout dates may apply.
Redeeming your nurse resort deals is simple! When making a reservation online, just use the nurse discount hotels promo code at check-out. Or you can receive your nurse hotel deals discount today by calling one of our travel specialists and providing the discount code.
Nurse Travel Discounts
10% off Nurse Vacation Deals
5-Star Resorts Nationwide
Save Online or Call 1-877-288-7422 Today
ID required at check-in
Nurses, book Your Discount Resort Stay Today!
Give us a Call at 1-877-288-7422 and Save 10%
Enjoy these nurse travel deals on these vacation specials!
---
Nurses, book Your Discount Resort Stay Today!
Give us a Call at 1-877-288-7422 and Save 10%
---