Enjoy social distancing in the Great Smoky Mountains!
Have you had your fill of lockdowns, quarantines and days on end of making puzzles, cooking and walking the dog? Maybe it's time to start dreaming about the spectacular beauty of the Great Smoky Mountains!
Even in today's uncertain environment, it's possible to experience and enjoy a memorable vacation. Westgate Smoky Mountain Resort & Water Park in Gatlinburg, TN is currently open. While many of the area's shops, restaurants and attractions are temporarily closed, you can still enjoy a fun-filled Smoky Mountain getaway.
Located adjacent to the Great Smoky Mountains National Park, Westgate Smoky Mountain can be your home away from home - offering everything you need for the ultimate family vacation. You'll have it all at your fingertips, without ever having to leave the expansive resort property!
Exclusive Villas
Spacious and luxurious cabin-style villas offer private entrances and private balconies with scenic vistas of the surrounding mountains. You'll have all the conveniences of home, including a fully-equipped kitchen where you can fix a quick snack or a full meal, separate living, dining and sleeping areas, flat screen TV's, fireplace, and even a washer and dryer in many rooms.
Jacuzzi - Two Bedroom Villa at Westgate Smoky Mountain Resort

Kitchen - One Bedroom Deluxe Villa at Westgate Smoky Mountain Resort

Washer/Dryer - One Bedroom Villa at Westgate Smoky Mountain Resort

Living Room - Three Bedroom Villa at Westgate Smoky Mountain Resort
---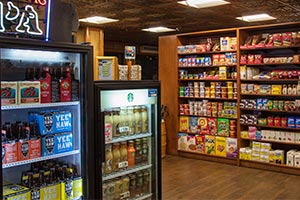 Onsite Dining
Our Marketplace is open daily from 9 am - 7 pm and offers a wide variety of groceries, dairy items, baked goods, daily lunch specials, fresh-made sandwiches and salads, plus an assortment of snacks, drinks, sundries and souvenirs.
---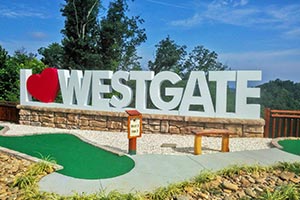 Amenities & Activities
Although our incredible water park and other indoor activities are temporarily closed, you'll find plenty of recreational opportunities and options throughout our resort property - including fun activities with social distancing. Enjoy heated outdoor pools, the Flying Bear Zipline (ideal for all ages), a playground, forest-themed miniature golf, and more. There are even private walking trails throughout our beautifully landscaped resort.
---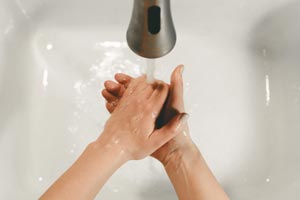 Extensive Cleaning Protocols
Wherever you go on our resort property, rest assured that we are taking every precaution to maintain a safe and healthy environment. Our number one priority is the health and safety of our guests, owners and team members. We have implemented enhanced personal hygiene and cleaning protocols, including daily deep cleaning of all public areas and we have increased the number of hand sanitizing stations.
---
---
Nearby Social Distancing Attractions
Great Smoky Mountains National Park
Gatlinburg is the gateway to the nation's most visited National Park. Great Smoky Mountains National Park remains closed, except the Foothills Parkway and Spur.
Foothills Parkway - The Foothills Parkway is a scenic parkway which traverses the foothills of the northern Great Smoky Mountains. The route currently runs between the nearby town of Walland and Sevierville.
The Spur - The Spur is another popular and scenic route connecting the Gatlinburg Parkway with the Pigeon Forge Parkway. Enjoy the beauty and the fun of driving through the Spur tunnel. Be sure to honk your horn in the tunnel - another popular tradition!
Get Away Today
If you're in need of a getaway today, escape to the Great Smoky Mountains and Gatlinburg, TN. Call today and ask us about deeply discounted Smoky Mountain Resort vacation packages and start making magical family memories again.
Book an Open Date Package!
Take advantage of our discount programs and book any of our vacation packages today while choosing your actual travel dates later.
Call Now:

1-877-288-7422