Enjoy a Christmas like no other in the spectacular Great Smoky Mountains of Tennessee! The Smoky Mountain Christmas celebration at Dollywood theme park near Gatlinburg offers families a winter wonderland of fun. The award-winning festival features millions of twinkling lights, exceptional live shows,and seasonal favorites, all designed to put you in the holiday spirit! Celebrate the true meaning of Christmas and start a new holiday tradition today, at Dollywood!
Smoky Mountain Christmas Schedule and Hours
Dollywood's Smoky Mountain Christmas Festival runs daily from mid-November thru Jan. 5, 2019 (Park is closed Nov. 19, 26 and Dec. 24, 25). Opening times vary by date and the celebration ends at 9 pm.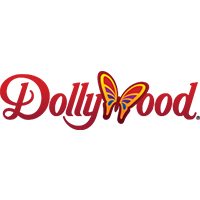 Save on Dollywood Smoky Mountain Christmas Tickets!
Call today and see how you can save big on Dollywood Smoky Mountain Christmas tickets and enjoy a discounted Gatlinburg vacation package.
- Special price only available by phone -
---
Dollywood Smoky Mountain Christmas Shows
Dollywood is renowned for its exceptional live shows and the Christmas season offers more of the same. Visitors can choose from a wide range of holiday spectaculars featuring your favorite holiday tunes, Christmas classics, holiday costumes and decorations, extraordinary harmonies and vocals, and even Santa Claus as well as Rudolph the Red-Nosed Reindeer and friends.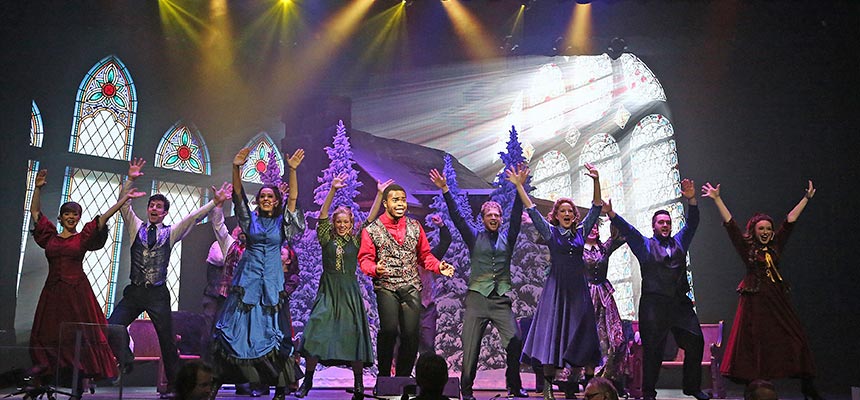 Photo by: Dollywood
Choose from the following exclusive live shows and Christmas celebrations now being performed daily at Dollywood.
| | |
| --- | --- |
| Christmas Show | Dates |
| Appalachian Christmas - let the music take you back in time as you experience an acoustic Christmas at the Back Porch Theater. | November 10 to January 5, 2019 |
| Christmas in the Smokies - a musical Christmas tradition featuring a 14-member cast performing holiday favorites that celebrate the joy of the season at DP's Celebrity Theater. | November 10 to January 5, 2019 |
| It's a Wonderful Life - Dollywood brings this classic Christmas tale to life with a timeless story of love and generosity at the Showstreet Palace. | November 10 to January 5, 2019 |
| Meet Rudolph and His Friends - The beloved Christmas adventure comes to life as Rudolph, Clarice, Bumble, and Yukon Cornelius bring you new reindeer games at Rudolph's Holly Jolly Junction. | November 10 to January 5, 2019 |
| MistleTones - sing along as these four fabulous vocalists take old Christmas standards to new heights - live in the Gazebo or roaming throughout Showstreet. | November 10 to January 5, 2019 |
| O' Holy Night - Come along as a little girl looks for an angel while three shepherds follow a star, at the Valley Theater | November 10 to January 5, 2019 |
| Parade of Many Colors - a heart-warming parade with vibrant floats, interactive characters, and special surprises, performed along Showstreet. | November 10 to January 5, 2019 |
| The Kingdom Heirs: Heart of Christmas - celebrate a heartfelt, gospel Christmas with spirited holiday hymns and songs, at the Pines Theater. | November 10 to January 5, 2019 |
| 'Twas the Night Before Christmas - a family finds its own Christmas miracle - complete with dancing mice, singing sailors and Santa, at the Pines Theater. | November 10 to January 5, 2019 |
---
Dollywood's NEW Christmas Light Show
You'll find surprises around every turn at Dollywood, thanks to this year's massive Christmas expansion. More than one-million sparkling lights have been added to create an even brighter and amazing winter wonderland that's sure to put you in the holiday spirit.
NEW Glacier Ridge Experience
One of the park's most incredible holiday experiences, Glacier Ridge is transformed into a spectacular symphony of holiday lights. This new and wonderful addition is unlike anything you've ever seen at Dollywood. Enjoy a special recreation of the aurora borealis Northern Lights, and be wowed by a gigantic 50-foot tall Christmas tree.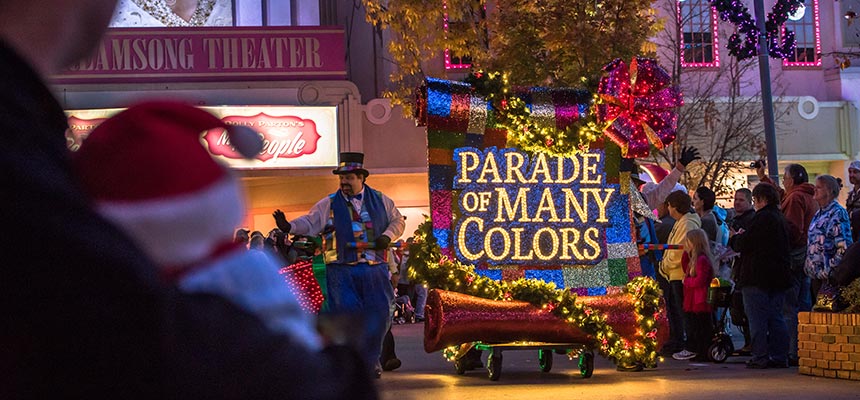 Photo by: Dollywood
Dollywood Attractions During Christmas
Dollywood features a wide range of rides and attractions ranging from kid-friendly to epic thrill rides and coasters. Hop aboard the Dollywood Express, coal-fired steam engine train, experience a 20-story tall free-fall on Drop Line, let the kiddos fly high on Busy Bees, scream along on the FireChaser Express - the nation's first dual-launch coaster blasting riders forward and backward, or visit the Firehouse Fun Yard. Dollywood always keeps your safety in mind - in the event of inclement weather, some rides and attractions may close temporarily.
These attractions will be closed if the temperature reaches the following:
| | |
| --- | --- |
| Temperature | Rides Closed |
| 37℉ | Lightning Rod |
| 36℉ | Sky Rider, Whistle Punk Chaser |
| 34℉ | FireChaser Express, Mystery Mine, Tennessee Tornado, Thunderhead, Wild Eagle |
| 32℉ | Barnstormer, LumberJack Lifts |
| 5℉ | DropLine |
---
The FireChaser Express and Whistle Punk Chaser will not open until the temperature reaches 40 degrees. For more info, visit Weather Guidelines for Rides & Attractions.
Celebrate the holidays with a Smoky Mountain Christmas at Dollywood! With more than 5 million lights, special live holiday shows, an exciting parade, lots of rides, and a never-ending number of Christmas surprises and experiences, there's no better place to catch the Christmas spirit. The award-winning Smoky Mountain Christmas will ensure your brightest Christmas ever!
Share this blog post with your friends!