About Westgate Resorts
Experience the Difference
When it comes to great family vacation memories, bigger is better. Just ask anyone who has experienced the added space and special amenities that highlight The Westgate Difference. You'll enjoy plenty of additional elbow room with Westgate's family-sized accommodations such as our standard two-bedroom villa!

Vacations are meant for relaxation and unlike the traditional cramped hotel room, Westgate offers the space for you – and the kids – to stretch out and truly relax. And with additional bedrooms, you can enjoy your privacy, too.
Founded in 1982, Westgate Resorts operates as a subsidiary of Central Florida Investments, Inc. (CFI), which employs 6,500 people and has evolved into the largest privately held corporation in the Central Florida area.
Starting with its original 16-unit resort at Westgate Vacation Villas, Westgate Resorts now encompasses more than 10,000 guestrooms at 28 full-service resorts in premiere travel destinations throughout the United States such as Orlando, Florida; Las Vegas, Nevada; Gatlinburg, Tennessee; Myrtle Beach, South Carolina; Park City, Utah; Williamsburg, Virginia; Miami, Florida; Branson, Missouri; Mesa, Arizona; and Tunica, Mississippi. Westgate Resorts has established a level of expertise in resort sales, marketing and operations unmatched throughout the hospitality industry.
Westgate Resort properties can be found in a wide range of diverse vacation locales, whether you and your family prefer exploring world-class theme parks, relaxing on white-sand beaches, hiking in the mountains, teeing off at championship golf courses, skiing on powdery slopes, enjoying nonstop casino action, visiting famous historic sites, watching Broadway-caliber shows or even horseback riding at an authentic dude ranch.
One of the largest resort developers in the world, Westgate Resorts provides affordable luxury vacations with first-class accommodations and unparalleled customer service. Our family-friendly resorts boast a wide variety of accommodation choices to suit any budget, ranging from standard guestrooms and cozy studios to spacious four-bedroom villas. All of the comfortable villas at Westgate Resorts boast fully equipped kitchens or kitchenettes and most villas offer living areas with sleeper sofas, leather furnishings, whirlpool tubs, and private balconies or patios.
---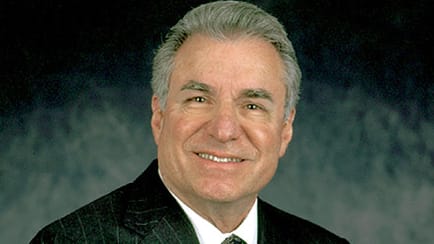 Owner and Founder: David
Siegel
---
David studied marketing and management at the University of Miami. David also holds an honorary doctorate from Florida A&M University for his work in community service, as well as the National Community Service Award from the American Resort Development Association (ARDA).
Community Service
As Chairman of the David A. Siegel Society (the Westgate Resorts Foundation's highest level of contributors), David has earned recognition as an outstanding and committed member of the Central Florida business community. David sits on the board of many civic organizations, including the Board of Directors for the Florida 2012 Olympics committee. He also has earned the National Community Service Award from the American Resort Development Association (ARDA).
Married to Westgate Resorts Founder and CEO David Siegel, Jacqueline Siegel plays many roles, including mother to their eight children, model and philanthropist. She is on the Board of Directors for the Westgate Resorts Foundation, runs a charity thrift mart and participates in numerous other charity activities.
An Entrepreneur & Visionary
As a pioneer in the tourism industry, David has spent the past thirty five years building CFI/Westgate Resorts into the largest privately-owned company in Central Florida. David's empire includes timeshare, real estate, construction, hotel and apartment management, travel services, telecommunications, citrus, insurance, transportation, retail, and much more.
David's success began in the 1970s when he purchased a prime piece of real estate that later developed into the largest single-site of vacation ownership in the world – Westgate Vacation Villas. David has been honored as the Entrepreneur of the Year for construction and real estate in Central Florida and finished second in the Entrepreneur of the Year national competition.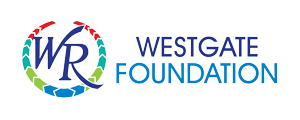 The Westgate Resorts Foundation, created in early 2001, raises funds to be given primarily to charitable organizations in communities where Westgate employees live and work, including Orlando, Miami, Gatlinburg, Park City, Las Vegas, Myrtle Beach, Williamsburg and Branson.
More than $2 million each year is distributed to more than 100 different groups that are improving the quality of life for the people who need it most. One hundred percent of the funds donated to the Foundation are distributed to the charities the fund was created to help.