South Beach Vacations
Experience the Excitement of Miami Beach

When it comes to vacations, you'll find many things to do in Miami Beach. Beautiful weather, beautiful places and beautiful people. There's no place quite like South Beach in Miami. With chic boutiques, eclectic shops and galleries, extraordinary nightlife, amazing dining and more, South Beach is as much an experience as it is a destination. From its colorful lifeguard huts to it historic Art Deco District, "Sobe" remains a trendy, quirky and extraordinary place to relax and unwind.
Excitement - Day or Night
Day or night, you can find exceptional things to do in Miami Beach and the surrounding area. South Beach offers plenty of excitement and action. Visit extraordinary neighborhoods, enjoy world class dining, stroll down Ocean Drive, or visit one of the many area attractions such as Monkey Jungle, Miami Children's Museum, Miami Zoo, Miami Seaquarium, or Flamingo Gardens. Take a short drive to the Florida Keys or the nearby Everglades National Park.
You'll also find championship golf, live entertainment, annual festivals, and vibrant destinations like Coconut Grove, Key Biscayne and Coral Gables.
Westgate South Beach is one of the premiere South Beach Miami resorts that will put you right in the middle of the action.
Everything You Want in a Beach Vacation
With luxurious rooms and special amenities, Westgate South Beach is the perfect place to begin your Miami adventure. Spacious, luxurious rooms offer exquisite ocean views. Meanwhile, the exclusive South Beach location puts you just blocks from the famed Art Deco District and offers direct access to the beach and nearby shopping, dining and nightlife. Uncover a wealth of things to do in Miami Beach and enjoy the vacation of a lifetime.
---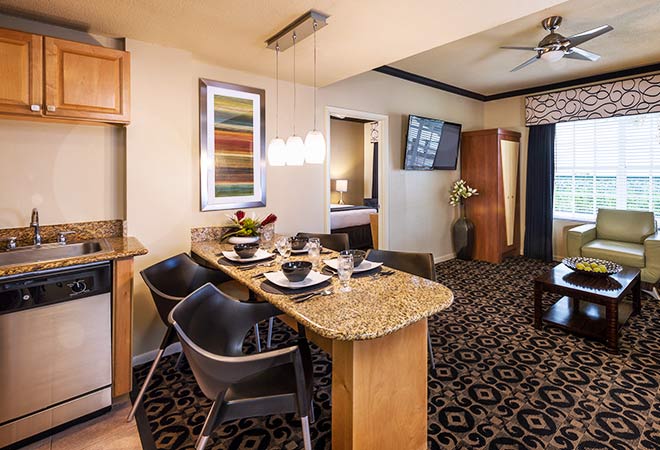 Westgate South Beach Resort
Direct access to beautiful South Beach Miami.
Close to Miami's historic Art Deco District.
Minutes from Miami's trendy shopping, dining and nightlife.
Outdoor pool, fire pit, private cabanas, volleyball.
Fully-equipped kitchens.
Westgate South Beach
---
---
---
All that sits between Westgate South Beach Resort and the adjacent beach is a beautiful and tropically landscaped courtyard featuring a heated outdoor pool, playground, sand volleyball court, barbecue & picnic area and a boardwalk. With such luxurious rooms and exceptional amenities, Westgate South Beach is the perfect complement to any Miami adventure. Whether you prefer to relax in the warm South Florida sun, or dance the night away in Miami's playful nightclubs, Westgate South Beach has everything you need to create the perfect getaway.
---