---
---
Ready to Join the Timeshare Movement?
Timeshare, also known as vacation ownership, is one of the world's most popular ways to vacation. Why settle for less when you can vacation in luxury, year after year, in virtually any destination you desire? It's all possible when you become an owner in a timeshare resort property.
Westgate Resorts has more than 400,000 timeshare owners enjoying exquisite resort accommodations in Orlando near Disney, as well as Las Vegas, Gatlinburg, Myrtle Beach, Branson, Williamsburg, Miami, Park City, Cocoa Beach, and other exciting and popular destinations. They're enjoying spacious and luxurious villas with all the comforts of home, not to mention a long list of fun-filled resort-style amenities like tropical swimming pools and hot tubs, water parks, fitness centers, miniature golf, on-site restaurants, paddle boats, scheduled activities and more.
So how do you join the fun?
How do you get your own timeshare vacation plan? It's easier, and probably much less expensive than your think!
Table of Contents
Need Help? Contact Us!
---
MON-FRI:
9:00AM - 10:00PM EST
SAT
10:00AM - 6:00PM EST
SAT-SUN:
Closed
---
---
Start Your Vacation Countdown Now!
---
---
Experience the Timeshare Difference
The best way to get a timeshare is to first give vacation ownership a test run, by taking a vacation! Just choose your favorite destination and enjoy a money-saving discount timeshare tour and vacation package.
You'll save substantially off the regular vacation package pricing
Popular packages often include complimentary show or attraction tickets
Enjoy a spacious resort villa with all the comforts of home
Experience firsthand our many exclusive resort amenities and activities
There is absolutely no obligation for you to purchase vacation ownership. Your resort timeshare tour & presentation will typically include:
Delicious, hot breakfast
Fun, 2-hour golf cart tour of the property
A chance to see everything and ask questions about the resort
A short presentation outlining the advantages of timeshare ownership
A breakdown of the fees associated with timeshare
Timeshare is not a one-size-fits-all package. There are many options that can raise or reduce your costs, including resort location, unit size, the time of year you wish to vacation, length of vacation stay, and more.
---
---
---
Choose Your Timeshare Vacation Package
Ready to make every vacation a dream vacation? At Westgate Resorts, we offer a wide range of vacation packages and amazing destinations. As a timeshare owner, you can stop renting your vacations and forget about those typical small, cramped hotel room.
Instead, you can own your vacations with deeded real estate and have the right-to-use your timeshare week at any of our popular resort destinations. And wherever you vacation, you'll enjoy large, luxury accommodations that create a true home away fro home!
---
---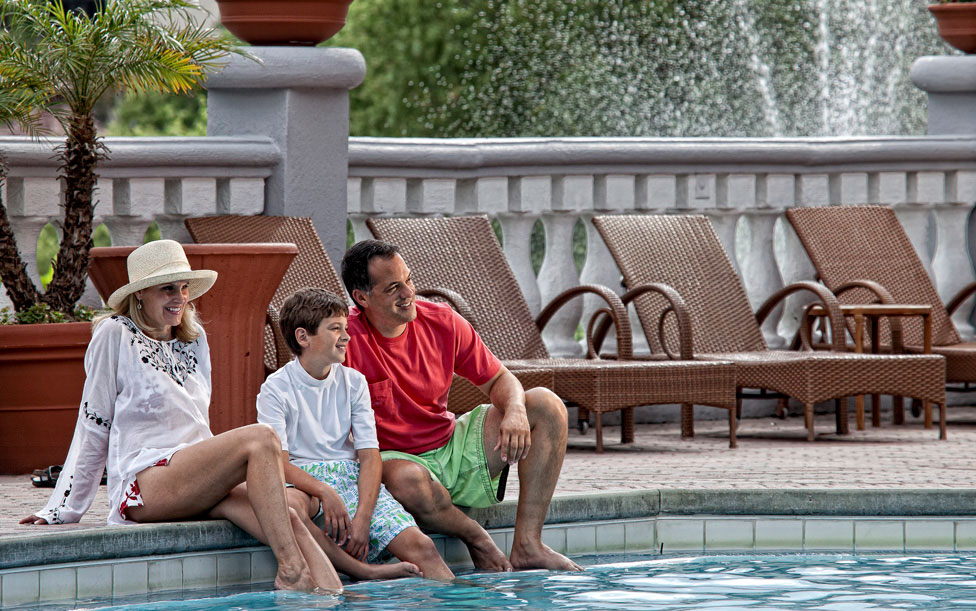 ---
---
Timeshare Specials
---
There's no better time to see how timeshare can work for you and how you can start creating a lifetime of memories with fantastic vacations at Westgate Resorts. Check out our many available timeshare vacation specials and discount packages.
View Timeshare Deals
---
---
Frequently Asked Questions
While Orlando is our most popular destination, we offer timeshare presentation tours in a variety of exciting and popular destinations including Las Vegas, Gatlinburg, Myrtle Beach, Williamsburg, Branson, and more.
Our resort previews and presentation typically take about 2 hours starting with a hot breakfast and continuing on with a fun golf cart tour of the resort property and a timeshare presentation.
We have a wide range of timeshare vacation package offers year round. These specially discounted vacation packages vary by destination and can vary by the number of days. Some offers may also include additional gifts or attraction tickets when you participate in a timeshare tour and presentation.
Yes, many of our Orlando timeshare packages include your choice of Disney theme park admission tickets and our Orlando resort properties are ideally located close to Walt Disney World Resort as well as other popular central Florida theme parks and attractions.
---
---
---
Book Your Timeshare Vacation Today
Call now for the latest discounts on your choice of timeshare vacation packages!