Westgate Lakes On Site Dining
---
---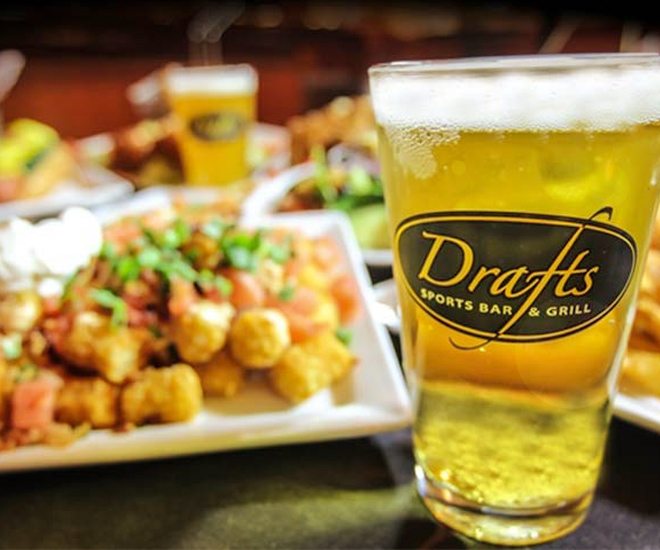 ---
Drafts Sports Bar & Grill
The new Drafts Sports Bar & Grill offers great meals at a great price. Enjoy gourmet burgers and sandwiches made to order or a variety of other menu items such as delicious jumbo wings, Chicago-style hot dogs, a choice of fresh soups, salads and more. You can also catch your favorite team's game on multiple flat-screen TVs while relaxing with a frosty beer or specialty cocktail at the breezy poolside bar. Drafts Sports Bar & Grill Express offers a unique dining experience for the whole family. The breakfast buffet at Drafts includes eggs, sausage, bacon, pancakes, cheesy grits, hash brown potatoes, fresh fruit and pastries. Check out the new state-of-the-art Game Room or challenge friends and family to a round of mini bowling!
Hours:
Sunday–Thursday 8 a.m. to 11 p.m., Friday–Saturday 8 a.m. to 12 a.m.
Drink-Dessert Menu
---
---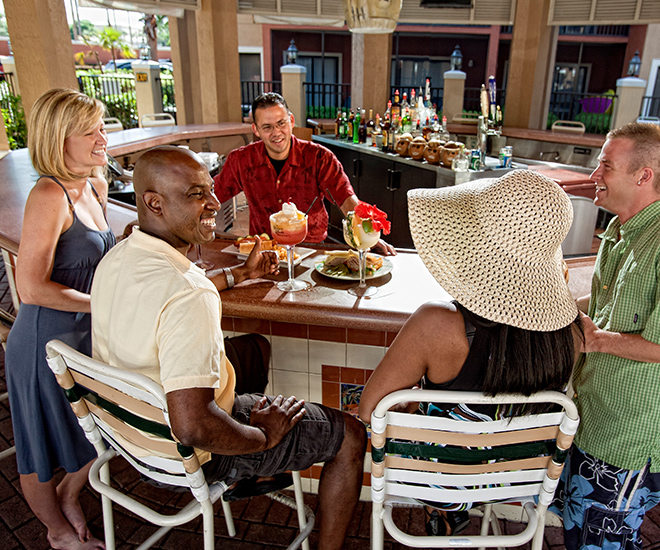 Poolside Bars | Citrus Breeze and Coral Reef
Westgate Lakes Resort & Spa has two pool bars located throughout the resort. The Citrus Breeze pool bar offers signature coconut drinks and a variety of draft beers. The Coral Reef pool bar offers creative drink recipes such as the Hand-Dipped Coconut Ice Cream Pina Colada and the Frozen Frog.

Hours: Location hours may vary by season; please check with Guest Services for current information.
---
---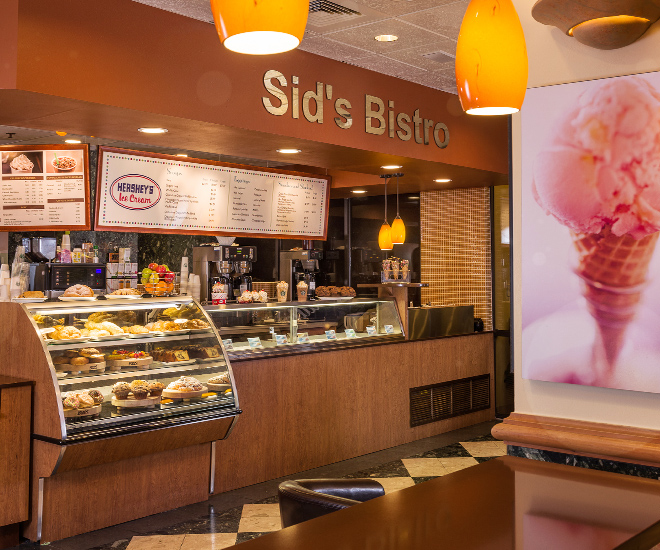 Sid's Bistro
Located within the Pavilion, Sid's Bistro offers a wide menu selection of the finest Hershey's® ice cream and frozen yogurts. Enjoy ice cream cones, shakes, smoothies, sundaes, banana splits and homemade cookies. We also Proudly Serve Starbucks® Coffee, cappuccino and espresso along with Tazo® teas and Frappucinos® and daily fresh baked good. Now serving Jamba Juice delicious and nutritious Freshly Squeezed Juices. Stop by morning, noon or night. Hours of operation may vary by season.

Hours: 7 a.m. to 9 p.m.
---
---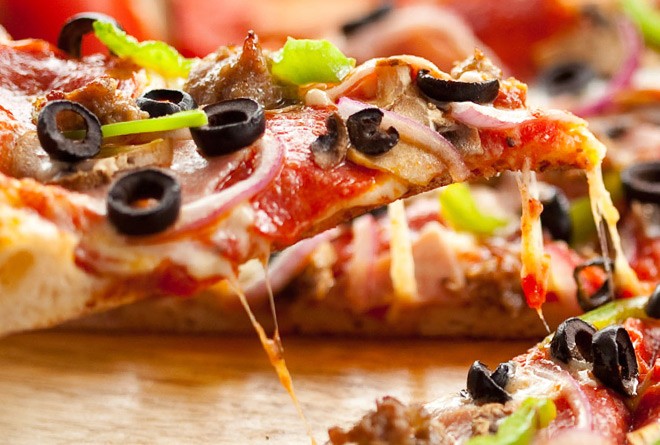 Cordovano Joe's Authentic New York Style Pizza
Enjoy fresh, hot and delicious Cordovano Joe's Authentic New York Style Pizza, which is available for pick-up or delivered direct to your suite or even poolside.

Hours: Monday–Thursday 11:30 a.m. to 11 p.m., Friday–Sunday 11:30 a.m. to 12 a.m.
---
---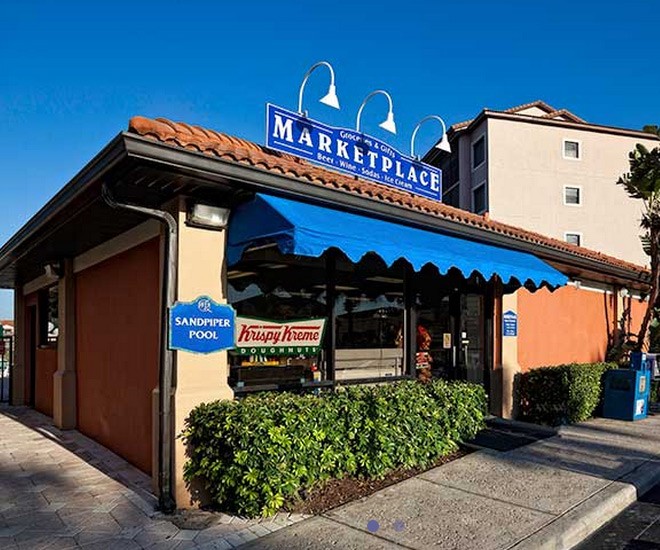 Marketplace & Deli
Located between the 1500 and 1600 buildings, the Marketplace & Deli offers a variety of groceries, dairy items, snack items, pasta, pre-packaged and sliced to order deli meats as well as freshly made to order deli sandwiches and subs, Krispy Kreme donuts, Starbucks coffee, baked goods, Pepsi products, a large selection of bottled wine, liquor, bottled water and juices. Florida Lottery tickets are also available.

Hours Hours of operation may vary by season.