Branson, Missouri is ideally situated in the heart of the beautiful Ozark Mountains. The area is known for its three spectacular lakes, scenic forests and rolling mountain terrain. In other words, what better place to find a fun-filled zipline!
Branson offers a variety of zipline adventures where you can soar through the treetops at speeds up to 50 mph! There's even one zipline that takes you out over the chilly waters of Lake Taneycomo.
From an amazing Boardwalk and the many shops and restaurants at Branson Landing to the dozens of live shows in the theater district and the adventures at Silver Dollar City theme park, Branson has plenty to offer for everyone in the family. But one experience you won't want to miss is the high-flying fun you find at one of these ziplines in Branson, MO.
Top Branson Zipline Attractions
Located inside the Wolfe Mountain Preserve, this uniquely themed zipline course offers an exceptional, bird's eye view of the spectacular Ozark Mountains. Tours last up to two hours and the course includes seven ziplines, 10 suspension bridges and the ultimate thrill – Dynamite Drop, a heart-stopping 40-foot freefall! Starting from the top of Wolfe Mountain at the Wolfe Creek Station, your outdoor adventure sends you flying through the Ozarks, traversing across swinging suspension bridges and over walkways at the top of the canopy.
---
---
Located at the historic Shepherd of the Hills Homestead, the new Zipline Canopy Tours offers exhilarating rides and breathtaking views. Experience the glory of the Ozark Mountains and forest from a towering, bird's eye view. The course offers up to 8 different ziplines. The thrilling Vigilante ZipRider is the most extreme – starting from one of the highest vantage points in Branson - the top platform of the 230-foot-tall Inspiration Tower! The tallest ZipRider in the world, the Vigilante takes riders down 2,400-feet of cable at speeds up to 50 mph, while descending 370 feet!
---
---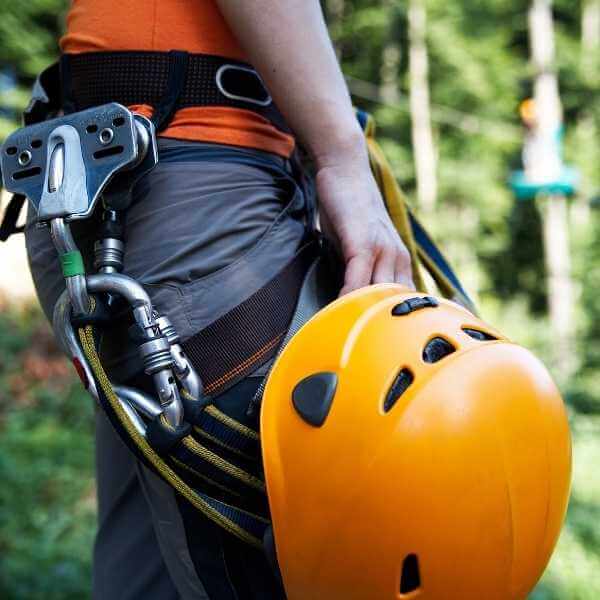 Located across from Silver Dollar City theme park at Indian Point, this zipline adventure is filled with thrills and smiles. After a recent expansion, there are now four exciting ziplines ready to take you soaring more than 2,700-feet through the treetops. Indian Point utilizes a convenient sitting harness trolley system to secure riders as they skim through the trees.
---
---
Located at the beautiful Branson Landing, Parakeet Pete's offers a different kind of zipline experience. Rather than sailing through the Ozark Mountain treetops, you'll be zipped at high speeds over the waters of Branson's spectacular Lake Taneycomo! The only waterfront zipline in Branson begins at the Boardwalk launch area, the zipline features a specially designed seat – then you'll zoom over the water to the top of the bluffs overlooking downtown Branson and the lake. Enjoy the view, then you'll be zipped back across the water to your starting point.
---
---
Featured Branson Vacation Offer
---
Related Posts