Epcot - Walt Disney World
Discover a world of fun at Epcot theme park

Contrary to what some would believe, Epcot is not just a theme park for mom and dad. In fact, it's a park with some spectacular rides, unique animal interactions, exciting live shows and a spectacular nighttime display the entire family will enjoy. Epcot is also home to two of Disney's most popular annual events - the International Flower & Garden Festival and the International Food & Wine Festival.
Opened near Orlando, Florida in 1982 and originally name EPCOT Center, the theme park's name is an acronym for Walt Disney World Resort's Experimental Prototype Community of Tomorrow, and it celebrates the world's technological innovation, creativity and ingenuity.
Now guests can celebrate the Magic of fascinating cultures and wonders of the world through dazzling shows, interactive experiences and amazing attractions. Marvel at the power of the human imagination. Experience the joys of Soarin', a spectacular Journey that'll send you 40-feet in the air in an amazing free-flying attraction. Then gather around the World Showcase Lagoon for a true nighttime Adventure – a laser light show complete with fireworks!
Magical Disney vacation packages
Two Magic Worlds of Epic Adventure
At Epcot in Walt Disney World Resort in Florida, you'll discover intriguing attractions, experience thrilling rides and visit enchanting international pavilions while exploring two unique realms - Future World and World Showcase. Enjoy the attractions but be sure to take time to experience the gardens, music and new technologies, and to try some new foods and refreshments from around the world. The World Showcase section typically opens a couple hours after Epcot opens but stays open later than Future World.
---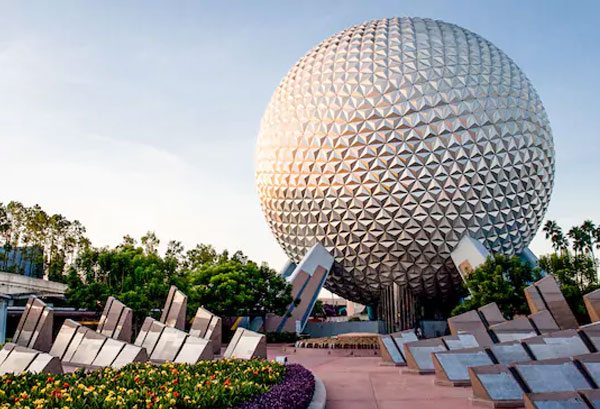 World Showcase
Clustered around a beautiful lagoon, Epcot's World Showcase is loaded with cultural attractions, entertainment and experiences. Sample the culture and cuisine of Mexico, Canada, China, Norway, Germany, Italy, Japan, Morocco, France, United Kingdom and the United States. Most country Pavilions offer table and counter serve style restaurants and cast members come from the "country" you are visiting. Be sure to return to World Showcase in the evening to experience the spectacular IllumiNations: Reflections of Earth, Epcot's nightly fireworks, laser and water show all choreographed to an inspirational musical score.
Your World Showcase Adventure at Epcot Disney World is not complete without a visit to the Norway Pavilion which features the "Frozen Ever After" attraction. Guests board an ancient Norwegian vessel and sail off on a boat ride to Arendelle, meeting Anna, Elsa, Olaf, Kristoff and more along the way. Or you can meet Anna & Elsa at Royal Sommerhus.
---
---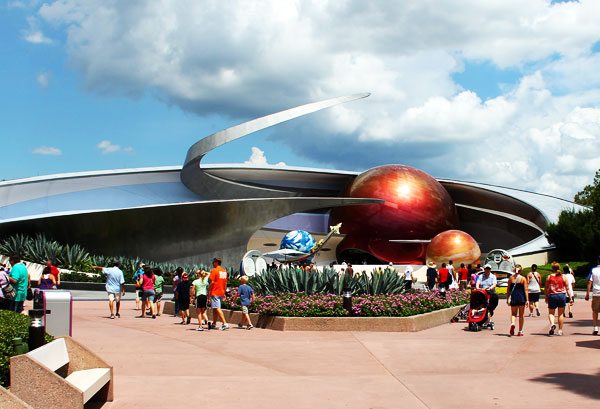 Future World
Future World offers a number of intriguing pavilions designed to showcase technological imagination and science. The centerpiece is Spaceship Earth, a giant, geodesic globe. Future World also features three popular Epcot Attractions. You may want to use the Disney FastPass option to save time waiting in line for these Epcot rides:
---
---
Soarin'
Take to the skies in a fun-filled "hang glider" and soar above some of the world's most prominent sites such as the Great Wall of China, Iguazu Falls in South America and Australia's landmark Sydney Harbour. The feeling of flight on this ride is brought to life by giant 180-degree, 80-foot high IMAX projections.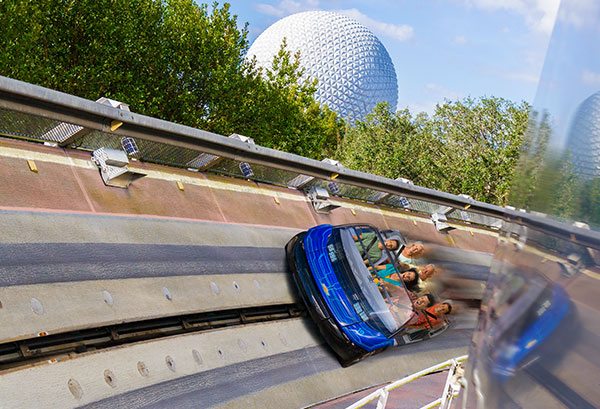 Test Track
Experience the ride of your life in a 6-person virtual concept car. On Test Track, you'll hit speeds up to 65 mph, experience 50-degree banked curves, climb hills and more on a mile-long thrill ride.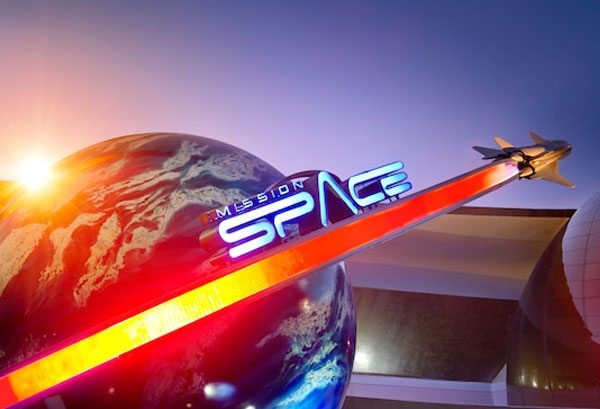 Mission: Space
Enjoy a thrilling space shuttle simulator ride and experience authentic NASA-style training as you Journey to Mars or orbit around Earth.
---
---
Frequently Asked Questions
Parking for all Walt Disney World theme parks is currently $20 per car, per day.
The park typically opens at 9 am with access to Future World attractions. The World Showcase area usually opens two hours later at 11 am.
The 11 International pavilions include: Mexico, Canada, China, Norway, Germany, Italy, Japan, Morocco, France, United Kingdom and the United States
At 300 acres, the park is the second largest of Walt Disney World's four major theme parks. Disney's Animal Kingdom is the largest at 580 acres. Disney's Hollywood Studios is 135 acres while Magic Kingdom is the smallest at 107 acres.
The nightly fireworks show, "IllumiNations: Reflections of Earth" takes place around World Showcase Lagoon. The 12-minute spectacular features fireworks, balls of fire, neon, laser lights and music. The event usually begins at 9 or 10 pm depending on the time of year or if it is a holiday season.
---
Additional Disney Links
---