When it comes to shopping, Orlando, FL has it all. You'll find high-end fashion malls, an amazing array of factory stores and outlets, international boutiques and galleries, souvenir shops and more. But did you know that Orlando is also home to an "anti-mall"?
We are talking about the incredible Artegon Marketplace, a place filled with art, artisanal/hand-crafted jewelry, furniture and one-of-a-kind items. You name it! Not only that, Artegon also offers unique entertainment options. Whether you are a local or a tourist, Artegon Marketplace is the place to discover and create a truly memorable experience.
Check out our list of 10 reasons you NEED to visit Artegon Marketplace: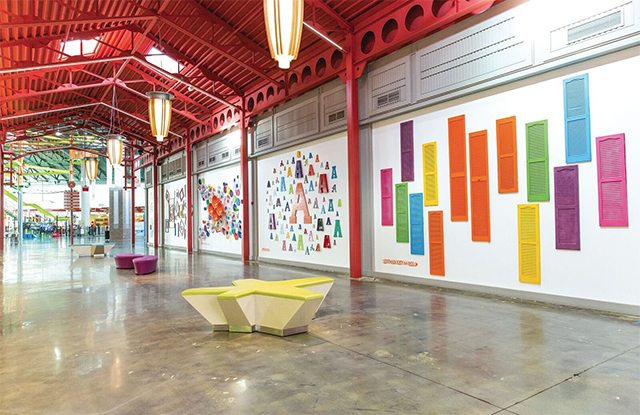 ---
1The Marketplace is one big work of art! - From the moment you step into the building, you'll be surrounded by bright colors and art installations that are going to make you feel like this is no ordinary place.
---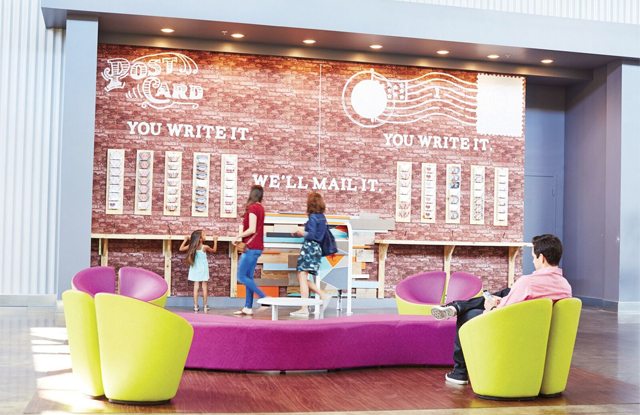 ---
2You can send a quick postcard to your loved ones! – Remember mail? Not email, but actual, physical mail? Well at the Artegon Marketplace, you can literally grab a postcard from the wall, fill it up and they will send it for you. Pretty cool, right?
---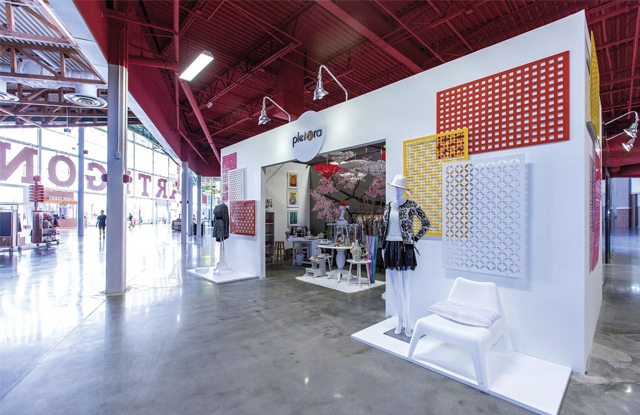 ---
3 Unique everything! – Artegon stores are filled with hand-crafted and artisanal clothing, jewelry, furniture, home décor, you name it. So if you are looking for that special gift for someone or for yourself, this is one of the best places to visit in Orlando, FL.
---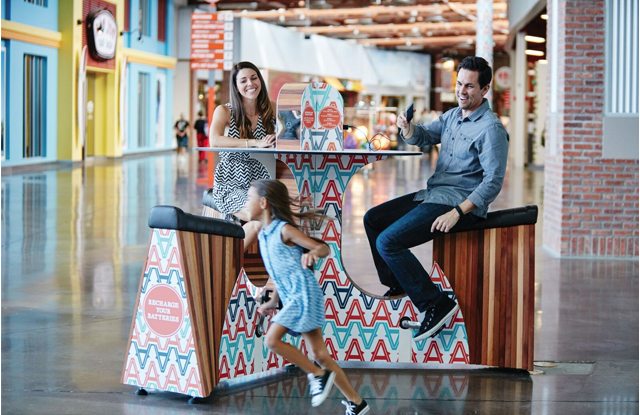 ---
4Being an innovative marketplace, you'll find unusual opportunities at Artegon such as charging stations where you can charge your phone while pedaling and even little drink stations for your dog.
---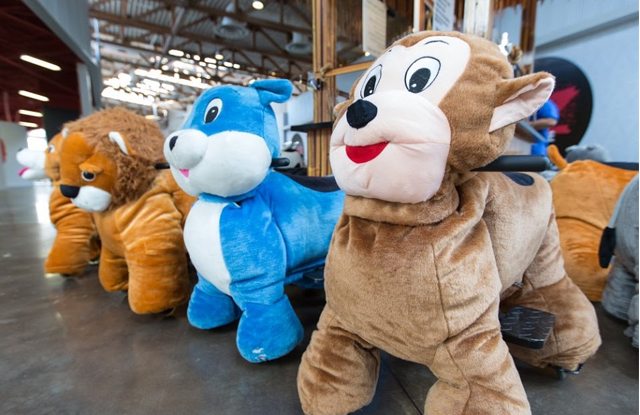 ---
5You can ride a lion or panda around the marketplace – This might look like a kid's activity, but we've actually seen adults riding them around Artegon so we definitely recommend giving this one a try!
---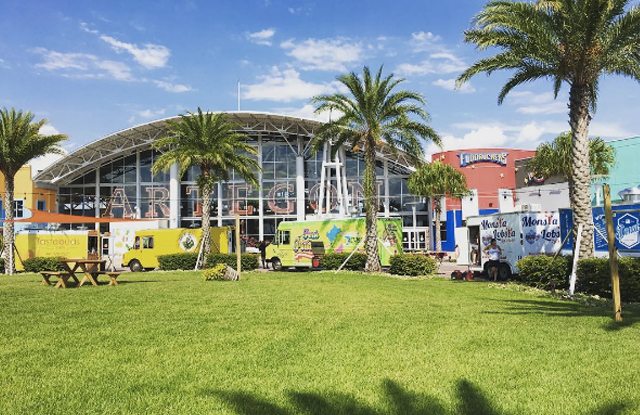 ---
6#FridayFun = Food Truck Fridays at Artegon! –Whether you are a local or a visitor, here's your opportunity to taste some eclectic and savory Orlando food!
---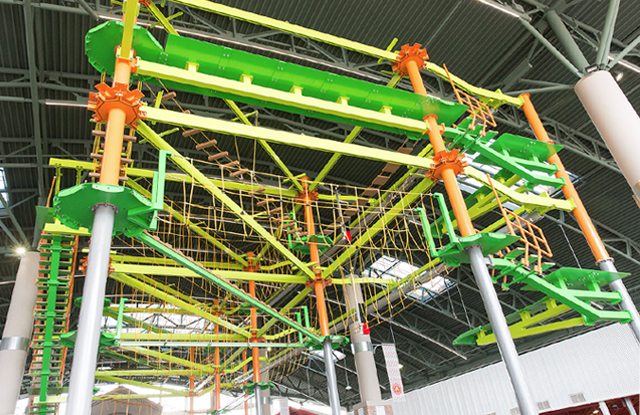 ---
7Explore from above ground with Florida's Largest Indoor Ropes Course – Inside Artegon Marketplace there is so much more than stores, there's fun activities and art (ahem, see Reason #1) for everyone. This one happens to be one of our favorites!
---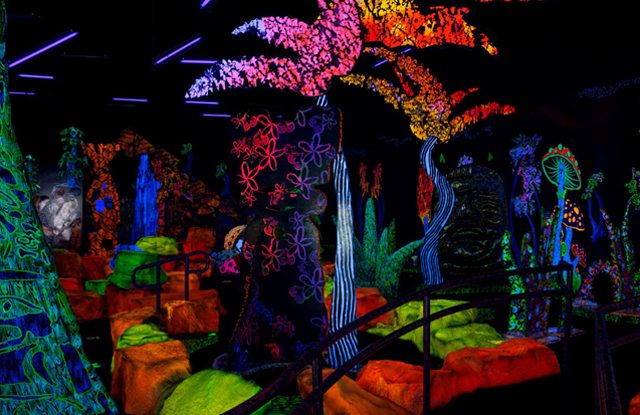 ---
8Mini Golf in the Dark – Take your Mini Golf skills to the next level with a Glow in the Dark course and Arcade at Putting Edge.
---
---
9Hang out or BOUNCE around – Artegon even has room for a quick workout! You can either try the amazing Sky Zone Trampoline Park or Motion Mondays.
---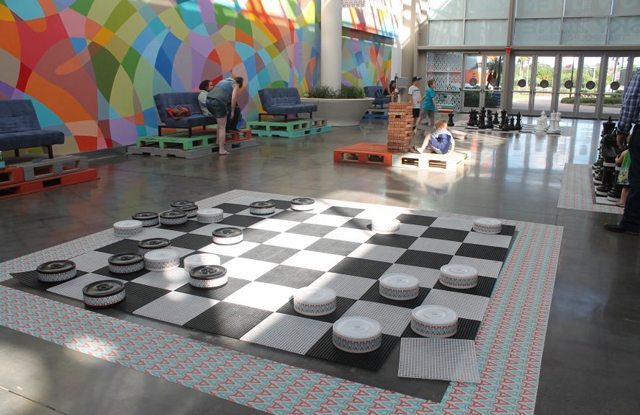 ---
10There's always something NEW! – This incredible Marketplace has events like Motion Monday, Tournament Tuesday and Food Truck Friday almost every week. And if that isn't enough, you can also find book signings, art workshops, contests, beer & wine strolls, and so much more.
---